Surrounding Area
oceanfront cottage
on a private island off the coast of "Down-East" Maine. Matinicus is a beautiful island plantation located in Penobscot bay southeast of Rockland, Maine. The Boston Globe travel writers call Matinicus Island: "rugged, but beautiful, with sweeping ocean views and sandy beaches ... one of the last places in Maine where the old Down East lifestyle survives in anything like it's pure form ... unspoiled and unpretentious." Matinicus island is 2 miles long by about 1 mile wide with over 750 acres filled with hundreds of species of plants. There are two large beaches with beautiful fine graying-white sand and several small pebble beaches. There are also countless rocky points and ledges overlooking Penobscot bay, the open ocean, and the surrounding islands. Many areas on Matinicus Island are designated as bird sanctuaries where numerous (some rare) different types of birds can be observed. There are many trails throughout the island that are either navigated by bicycle, or by walking. The small
villa
ge has a single post office, farmer's market, and an airstrip nearby. Matinicus is reached by ferry boat (scheduled weekend trips), private boat, or by plane from Rockland, Maine. Take a boat ride to Matinicus Rock to see the Puffins & historic lighthouse where heroine Abbie Burgess once lived & worked. Kayak out to Criehaven (Bennett's) Island that so many of writer Elisabeth Ogilvie's wonderful novels are based upon ... several of these literary works are in in the cottage library for your enjoyment.Staying at Matinicus is much like going back in time . . . arrivals & departures, comings & goings . . . indeed, life itself moves at a pace set by the wind, weather, and tides. There is really something mystical & spiritually healing about a Matinicus Island vacation. . . perhaps it has to do with the limitless expanse of water, the quiet serenity, and the beautiful surroundings. Visiting families often find that they have more opportunities to bond due to Matinicus island's lack of "distractions" by tourism, thereby allowing the renewal of close personal relationships.There is plenty of time for reflection and inner peace on Matinicus . . . far away from the hustle and bustle of daily hectic live in an increasingly complicated world. Maine-ly speaking... you should expect plenty of "peace & quiet" at Hawthorne Place Cottage.
Rates & Availability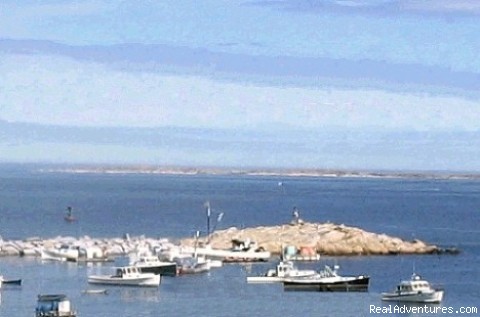 RATES (2007): June 14-June 28$895 per week June 28 - Aug 30$1095 per week Aug 30 - Sept 13$895 per weekNOTE: The "Availabilty Calendar" is on the cottage "Home Page"...see link near the bottom of this page.
Other Information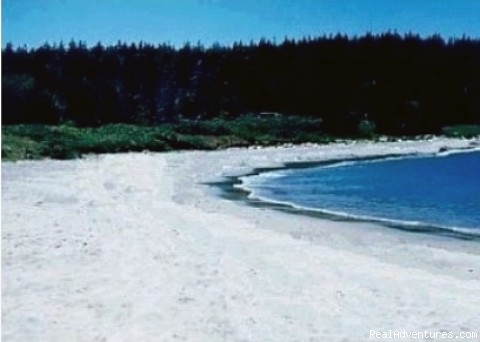 CHECK IN/OUT TIMES:Check In: Saturday at 3PMCheck Out: Saturday at 10AMADDITIONAL DEPOSITS & FEES:$250 Reservation deposit10% Cleaning Deposit (Returned if Cottage left reasonably clean)5% Pet Fee (per pet ... sorry, no cats due to allergies)CANCELLATIONS:- Rental Charge Balance, Cleaning, & Pet fee(s) are returned (in all cases) - $250 Reservation deposit returned for cancellations made at least 3weeks prior to rental, otherwise the reservation deposit is credited towards a future stay.