Active Adventure
skydiving
!!! You've heard the word, seen pictures of parachutes, and perhaps seen people in free fall. To almost everyone it looks like fun, but the thought of leaping out of an airplane inhibits many from trying it. For those that have always wanted to fly like a bird, to experience flight in its truest form, SKYDIVING is it!!!
Age range, type of group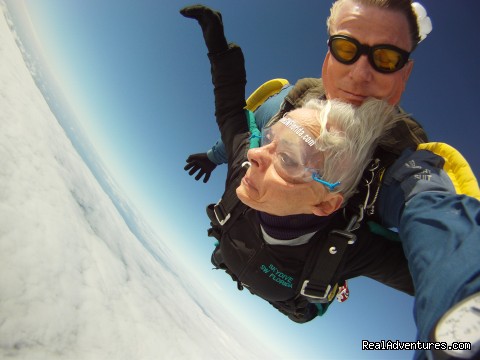 You must be over 18 years old and under 230 pounds. If you have any other physical challenges, please call in advance.