Active Adventure
whitewater rafting trip
is not just for hard-core outdoor enthusiasts. We offer a wide range of
rafting trips
from half-day "samplers" to 5-day wilderness vacations. Whether you are a beginner or a seasoned whitewater addict, we have the right trip for you. We offer half and full-day trips in central Oregon on the McKenzie, Deschutes & North Umpqua Rivers. We also offer 2-day/1-night "weekend getaways" on the Deschutes and North Umpqua. For longer trips we offer 3 to 5-day adventures on the Wild & Scenic Rogue, the John Day and Owyhee Rivers as well as Idaho's Lower Salmon. Call us today to find the right trip for you.
Other Information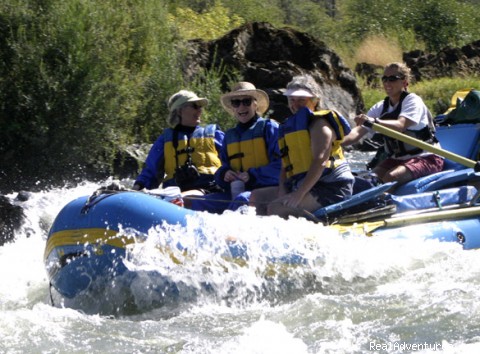 What's an Ouzel?The Water Ouzel (more commonly called the American Dipper) is the only truly aquatic song bird in North America. It makes its home in rocky cliffs and outcroppings near clear running rivers and streams, diving into turbulent water to feed on insects and tiny fish. The Ouzel was favorite bird of famous naturalist, John Muir, who said, "The Ouzel along of all birds, dares to enter a white torrent."
Discounts Offered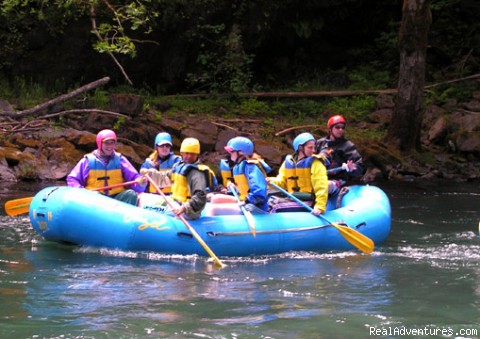 Returning Customers received a 10% discount off all regularly priced trips. AAA members receive a 10% discount off all regularly priced trips ($200 maximum discount). Group discounts available.