Surrounding Area
There are many local attractions near Palmas del Mar that are worth a visit. You can walk through our enchanted rainforest: El Yunque, or visit historical Old San Juan, the one time capital of Puerto Rico, complete with its colonial architecture and untouched forts like El Morro. Perhaps you want to go shopping in the largest mall in the Caribbean, Plaza Las Americas. For the adventurer in you, you can go exploring in the depths of the Camuy Caves on the west part of the island. And for a great educational family trip, don't miss the famous Arecibo Observatory (world's largest single radio telescope), where you can learn all about the stars and heavens. There's something for everyone here in Puerto Rico!

--------------------------------------------------------------------------------

Sleeps & # of Bedrooms
villa
. Fully equipped kitchen with appliance, chinaware and place sets for up to 8 people
Other Information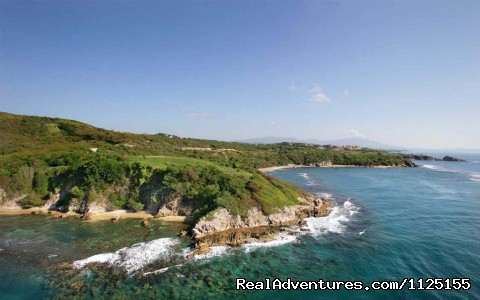 Come and enjoy the best golf, best tennis, pristine beaches, fine dining at Palmas!