Activity/Tour
Each course is formatted to the level of expertise of the student. You don't need to be an advanced cook to learn this cuisine. The techniques are simple to learn, and you'll be surprised how deliciously complex the flavors turn out. Though you will learn about the flavor nuances of a host of chiles, this is not a course about hot and spicy food. It is about flavors, as ancient as the Aztecs and as sophisticated as French cuisine. And of course the classes are fun.
We also operate as a bed and breakfast and accept guests who do not take the cooking course.
Typical Day
Bed and Breakfast includes breakfast. Other meals on request.
Sleeping and meals
Our cooking week package includes accommodations, 5 cooking classes, all meals with beer, wine or margaritas at lunch and dinner, cocktail hour and live music night
Our Bed and Breakfast service includes cocktail hour, accommodations and gourmet breakfast.
Discounts Offered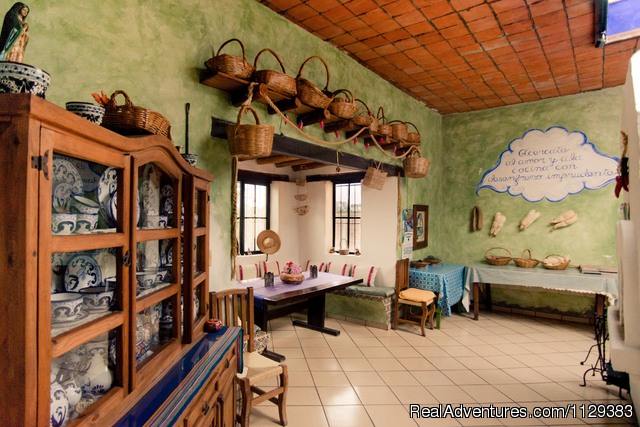 We are offering a discount of 15% on all classes or bed and breakfast through 2011. Reservations must be made with a deposit prior to Sept 30, 2011 for a set date or open date.
We always have one room available during each course for a single person traveling alone - no single supplement.