Surrounding Area
To Arcady's beach and night clubs, in summertime 15 - 20 minutes of walking. To city centre, street of Deribasovsky 25 minutes of driving on transport. To night club Paladium 15 minutes of driving on the car, to night club E, on the Polish descent, 25 minutes of driving. Pleasant rest.
Vacation Rental Property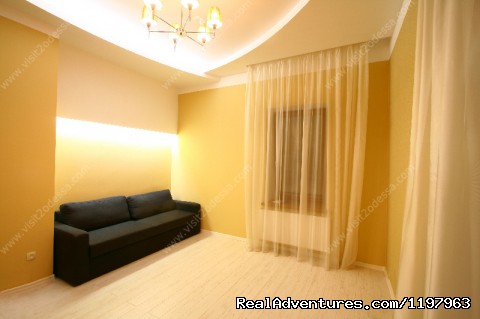 A total area of the house of 320 square metres. 3 high-grade separate bedrooms. The modern house and interior. Qualitative new furniture. On the ground floor there is a kitchen - studio, the Hall for rest with operating fireplace. A room for washing, with an ironing table. Construction of 2009. It is located on a site of 7 hundred parts (700 sq.), two floors.
Sleeps & # of Bedrooms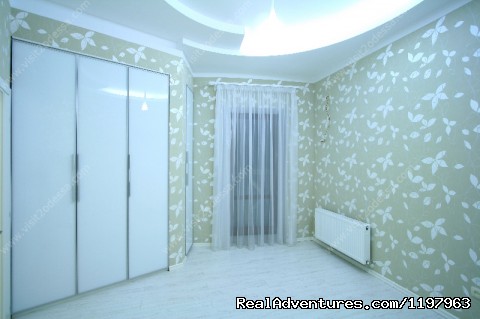 5 bedrooms. An office. The house is executed in the European style, developed by the known architect. Panoramic house windows, gives to the house of more light and heat. Height of a ceiling of 4.5 metres. On the ground floor are located: a winter garden, a drawing room with operating fireplace, kitchen - studio, a bathroom, a hall. On the second floor are located: 5 bedrooms, one of which "the master - a bedroom" with the bathroom and wardrobe; On a floor there is one more bathroom, an office with an exit on a terrace.
Amenities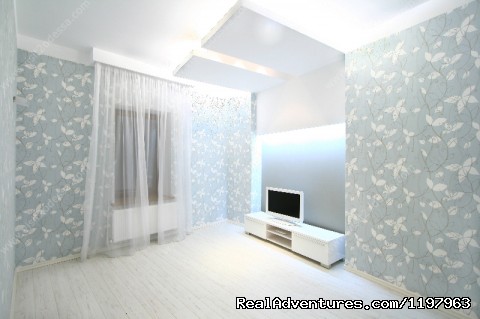 The house is completed by all necessary furniture of handwork, quality, equipped by satellite TV, the Internet, video supervision. On a site the sauna with the mini - kitchen, a room of rest and a bathroom is separately located.
Other Information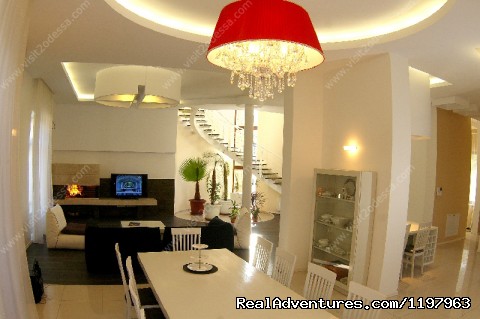 There is a possibility to order a dinner or a celebratory supper to you in the house.
We can organise any excursion on the city of Odessa and for its limits.
Walk on the yacht, support on night clubs in Arcadys.
Discounts Offered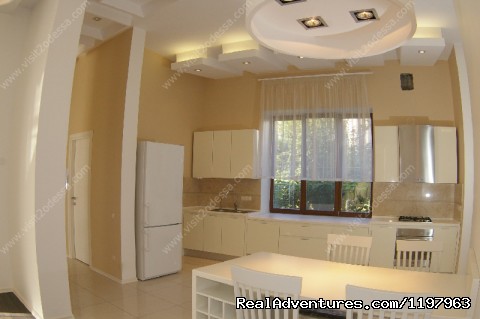 Ask for prices (depends on quantity of days of rent, quantity of persons, and also the purposes of rent of the house - carrying out of actions or residing)