Activity/Tour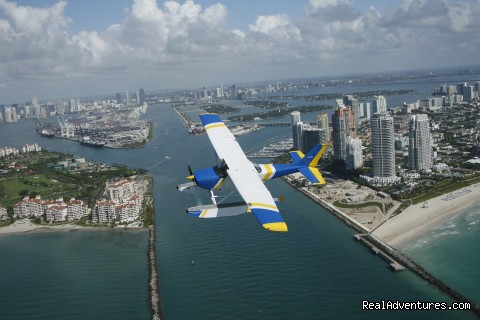 Miami Seaplane Tours brings you the magic and adventure of viewing this sprawling city from above. We offer a variety of routes and experiences that guarantee you photo opportunities and memories unlike any other in Miami.
Fly in the comfort and elegance of our Cessna 172 aircraft. Our plane takes off and lands in the clear, sparkling waters of Miami Bay and offer you sights including the Miami Skyline, South Beach and the Biscayne National Marine Park. Extended flights offer you flight tours of the Everglades and the Ft. Lauderdale coast.
Call now to book your reservation and make your visit even more memorable. We look forward to showing you our world from a totally new perspective...
Typical Day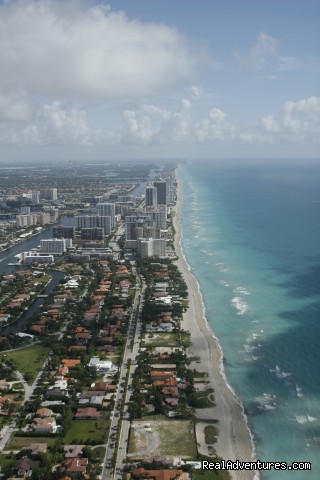 With its crystal blue waters, white sandy beaches, exceptional attractions and exciting nightlife, Miami welcomes tens of thousands of visitors each month. Touring Miami from the ground can seem much like any other big
city tour
. Your experience can often be limited by the nuances of any bustling city—traffic, obstructed views and two dimensional travel. Today, there is a superior way to view the sights of Miami along with its rich stretch of coast that so few visitors ever get to truly see…