Activity/Tour
A personalised approach to guided travel experiences in Israel
• Individual, couple, family or small group focus
• An Israel trip different from the usual travel service channels
• Off the beaten track and adventure travel
• Personal itinerary, where to stay and what to do
Typical Day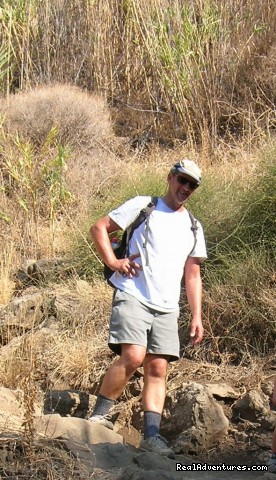 Personal Itineraries
* Customized Itinerary planning, must see sites
* Accommodation suggestions and bookings
* Recommended restaurants and cultural events
* Special theme tours: food, fashion, wine, art experiences
* Event planning service: venue, menu, music
Age range, type of group

All ages, individuals,couples,families,small groups
Sleeping and meals
Full range of options
We specialize in individually tailored, custom designed itineraries for each client.
We believe that there is an art of integrating each itinerary with accommodation suggestions aimed at creating a unique travel experience.
Our lodging suggestions - what we refer to as our private collection and including 5 star classic hotel experiences, a small boutique hotel, a night in a private ensuite room at a specifically chosen independent hostel or at a kibbutz guesthouse or a night camping under the stars - can all be combined and integrated into a personal touring program.
As well we are committed to affordable family travel with a personal tour guide and carefully selected accommodation suggestions can be of great benefit in effective and economic Israel trip planning.
We are always happy to discuss your accommodation requirements
Other Information
adventure tours
Off the beaten track travel adventures in Israel. Custom designed tours catering for couples, families and groups of all ages and abilities: 4 x 4
jeep tour
s, mountain bike trips, horse trails & camel treks.

walking tours
Walking the Biblical, archaeological and historical landscapes of Israel with licensed tour guide: cross cultural Israel walking tours, Israel National Walking Trail segments, desert treks with full logistical support. Choice of accommodation level.
Discounts Offered

Theme Tours
For fashion, art, wine, culinary tours and more.
Get More Information or Make Your Reservation »