Surrounding Area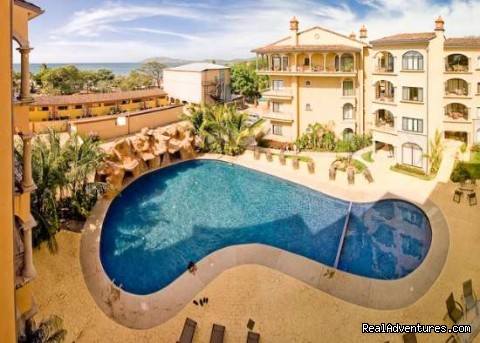 Located on Guanacaste's Gold Coast, 69 kilometers southwest of Liberia, Tamarindo is a popular North Pacific beach town. Great surf, beautiful beaches and a vibrant nightlife are some of the attractions of this growing
Resort
town. With international flights now available into the nearby Liberia airport, increased tourism and development are apparent as are the myriad of activities now available to Tamarindo visitors. Local tour companies offer sailing trips, ATV tours, sport fishing and horseback riding for those seeking adventure. Surf academies are abundant, and warm water surfing is enjoyed year-round. Boat excursions to nearby islands are easily arranged for snorkeling and dive trips as well. For land-lovers, world-class golfing is available at the nearby Hacienda Pinilla, and a multitude of shops exist in Tamarindo for browsing and souvenir shopping. Tamarindo beach is part of a bay and is flanked by Playas Grande and Langosta, both protected nesting sites for the giant leatherback turtle. From October through March, official turtle tours are available to observe the sea turtles nesting. A salt water estuary, Estero Tamarindo, flows between the two beaches and is a terrific spot for bird and wildlife viewing. A wide range of
Hotels
and restaurants are on offer for all budgets and tastes.
Rooms/Suites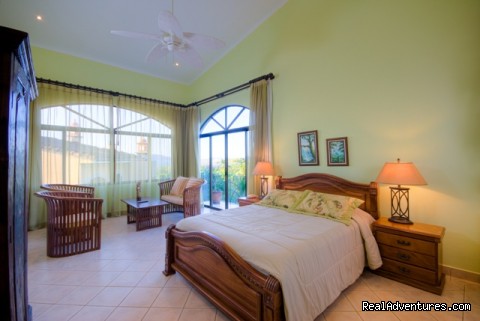 All units welcome you with covered terraces, full kitchens, central A/C, cable TV, custom interior design, and dedicated parking.
Rates & Availability
Nigth
High Season from $200
Green Season from $150
Holidays from $2500 a week
Weekly and Montly rates on request
Directions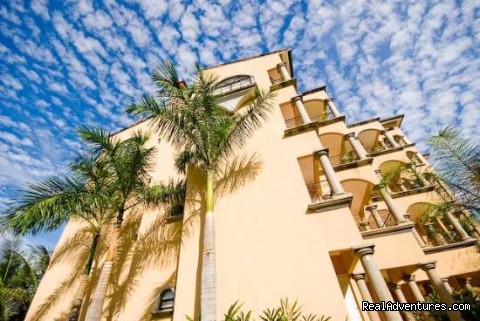 TAMARINDO GENERAL INFO. Location: 69 km. (43 miles) southwest of Liberia, on the NorthPacific Coast Weather: Hot and dry during the day, cooler in the evenings. Rainy season is from May through November. Temperature: 75-92° F year round. Altitude: Sea level. ABOUT TAMARINDO BEACH. Located on Guanacaste's Gold Coast, 69 kilometers southwest of Liberia. Tamarindo is a popular North Pacific beach town. Great surf, beautiful beaches and a vibrant nightlife are some of the attractions of this growing resort town. With international flights now available into the nearby Liberia airport. Increased tourism and development are apparent as are the myriad of activities now available to Tamarindo visitors. Local tour companies offer sailing trips, ATV tours, sport fishing and horseback riding for those seeking adventure. Surf academies are abundant, and warm water surfing is enjoyed year-round. Boat excursions to nearby islands are easily arranged for snorkeling and dive trips as well. For land-lovers, world-class golfing is available at the nearby Hacienda Pinilla, and a multitude of shops exist in Tamarindo for browsing and souvenir shopping. Tamarindo beach is part of a bay and is flanked by Playas Grande and Langosta, both protected nesting sites for the giant leatherback turtle. From October through March, official turtle tours are available to observe the sea turtles nesting. A salt water estuary, Estero Tamarindo, flows between the two beaches and is a terrific spot for bird and wildlife viewing. A wide range of
Hotel
s and restaurants are on offer for all budgets and tastes.