Active Adventure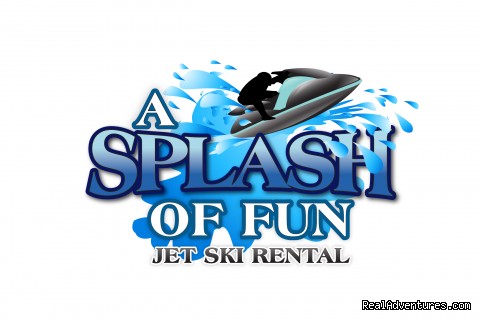 Looking for a cool and refreshing way to spend your summer vacation? For $150 you can enjoy a full day's rental. Don't let someone else dictate where to have fun when you can tow-n-go with your jet ski to the lake of your choice.
A Splash of Fun offers personal watercraft rentals at an affordable price without compromising the quality of the watercraft offered. Turn your next family gathering into something that is both; exciting and memorable. Our brand of enjoyment is unparalleled in the industry. A Splash of Fun's combination of top quality, well maintained watercraft and outstanding customer service separates us from the competition.
Offering Brand New Honda Aquatrax F-12sWe offer Brand New Honda F-12 Deluxe Skis with options like reverse for easier unloading, high output 4-stroke motors and mirrors so you can see the others you left behind. Seats 1, 2 or 3 occupants. We provide safety equipment and full instructions to all of our renters. So dive in and lets splash together!

Other Information
Included with your reservation:
Honda Aquatrax F-12
Full tank of gas
3 life jackets
Fire extinguisher
Tow rope