Surrounding Area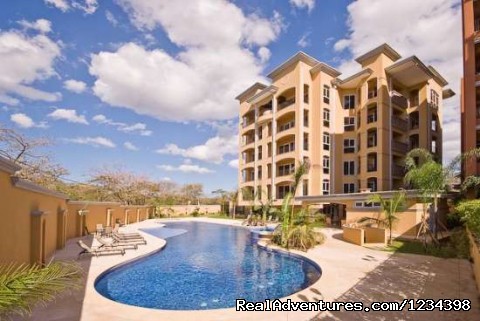 Casa Elegante at Peninsula Condominium
To savor one of the most amazing vacations in your lifetime, come to Casa Elegante at Peninsula Condominium, a luxury Beach
vacation rental
. It is Located on the breathtaking Langosta Beach that is an ideal place to offer you stunning views of the Pacific Ocean and its pristine coastline.
You can appreciate the beauty of nature's creations as you gaze at the endless expanse of ocean, bordered by miles of sun-kissed white sandy beaches from any part of this Ocean view vacation rental condo. This 3 bedroom, 2.5 bath condo is tastefully decorated as per its surroundings and inlcudes all amenities you would expect from a high end vacation rental.
Untouched by the ravages of commercial development, this Langosta Beach condo rental offers quiet moments of reflection during your beach breaks. After enjoying endless fun-filled moments, you can return to this comfortable vacation home to relax. The home has been elegantly decorated and furnished with your comfort in mind and offers a variety of amenities and facilities to make your stay nice and easy.
You can refresh yourself after a long day with a dip in the community swimming pool and relax around it. When hungry just get into the fully equipped kitchen to cook something for yourself or head to the restaurants located in Tamarindo, just one mile away.
This family vacation condo rental offers much more than just a beach vacation on the spectacular sandy beaches of Langosta Beach. The nearby Tamarindo town offers many opportunities for enjoying recreational activities including water sports such as fishing, sailing, and much more. Other attractions include shopping, horseback riding, canopy tours, hot springs and visiting the attractions of this ecological sanctuary.