Surrounding Area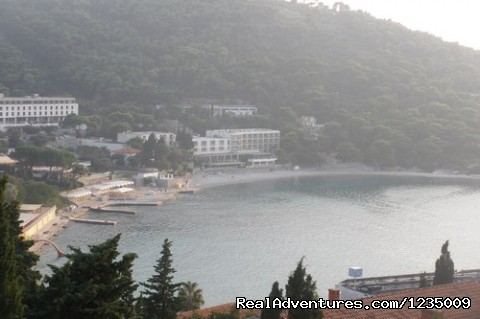 Apartments are located only 150 meters from the sea, which is going to one of the most beautiful promenades of the city which is also rich in restaurants, cafes, children parks, beautiful beaches. In the nearby you can find sand and rock beaches, tennis courts, fitness centers, restaurants, coffee bars, swimming pools etc. You can take part in a fish picnic, night cruise, canoe safari, SUV safari, rafting, visiting national parks, Riviera cruise and much more. During summer visitors can enjoy rich cultural program that includes concerts and other events, all within the City Walls.
Vacation Rental Property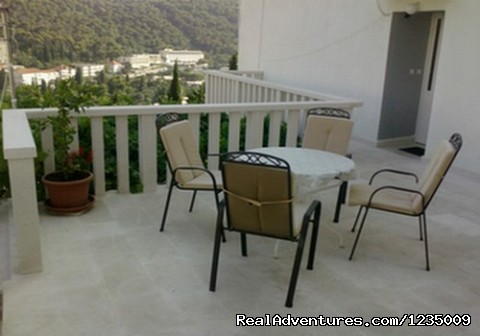 The accommodation units are fully equipped and tastefully decorated. As part of our apartments can be rented additionally scooters and barbecue dinner by guests.
Sleeps & # of Bedrooms
Apartments Lucija have two apartments .
First apartments is Ap4+1 ; consists of 2 bedrooms ,kitchen,living room,bathroom,toilet ,terrace(25 m2) and balcony(10 m2).
Second apartment is Ap2+1 ;consists of 1 bedroom ,kitchen,living room ,bathroom and terrace(15 m2)
Rates & Availability
Ap4+1
01/06-30/06 70 euros per night
01/07-30/07 80 euros per night
01/08-31/08 90 euros per night
01/09-30/09 60 euros per night
Ap2+1
01/06-30/06 50 euros per night
01/07-31/07 55 euros per night
01/08-31/08 60 euros per night
01/09-30/09 45 euros per night