Active Adventure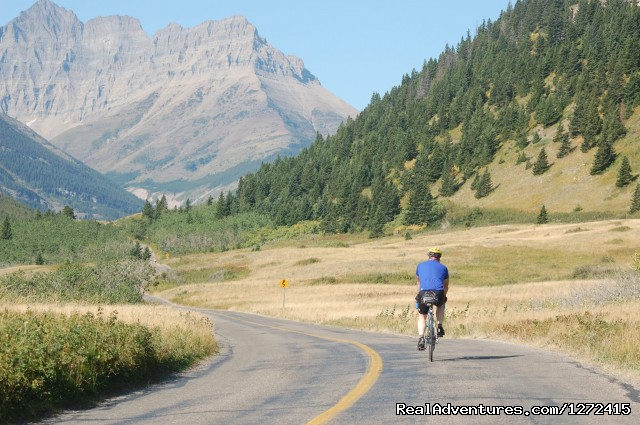 This is an adventure for people who really like to ride! The revitalizing mountain air is cool, clear, and so magical that on your bike, you will tingle with appreciation, and will shout with sheer delight at the climbs and descents. Beginning at a beautiful lodge tucked away in the foothills of the International Peace Park, you will spend three days exploring the scenic Waterton Lakes National Park before riding on to experience the periphery of the Crows Nest Pass and astonishing Head-Smashed-In Buffalo Jump – a testament to Blackfoot culture and survival on the prairie. After enjoying this area on foot and by bike, you will ride north along the Cowboy Trail to the quiet roads of the Kananaskis area, a favourite retreat for locals, who often call it the most beautiful part of the mountains. You will be able to ride over Highwood Pass (the highest paved pass of the Rockies) and descend for a night's well-earned rest in the Kananaskis Valley before a final morning transfer to the mountain town of Banff, a perfect place to continue your exploration, to join our ride between Banff and Jasper, or to take advantage of an optional transfer back to Calgary.
This is a black diamond tour. Black diamonds denote our most challenging trips, these include longer distances, bigger hills, long hikes, exposed paddling, and full days of activity. We recommend a higher degree of fitness and training to make the most of the experience.
Typical Day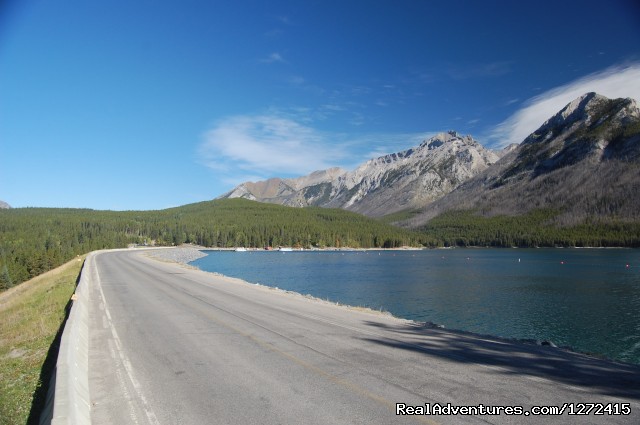 If you want to travel with van support and cheerful, caring guides, and have most of your meals included, a guided trip is the best choice for you. Your luggage is carried for you, and on most days, the guide(s) will pass you in the support vehicle frequently to offer you snacks, drinks, and opportunities to catch a lift. The groups usually congregate for picnic lunches and special affairs, but otherwise tend to spread out along the route during the day, each rider choosing his or her own pace. Because you will be sharing your holiday with other adventurers likely to have a few things in common with you, your evening dinners become enriched by shared stories and entertainment, and you may make friends who will share your future adventure plans.
Sleeping and meals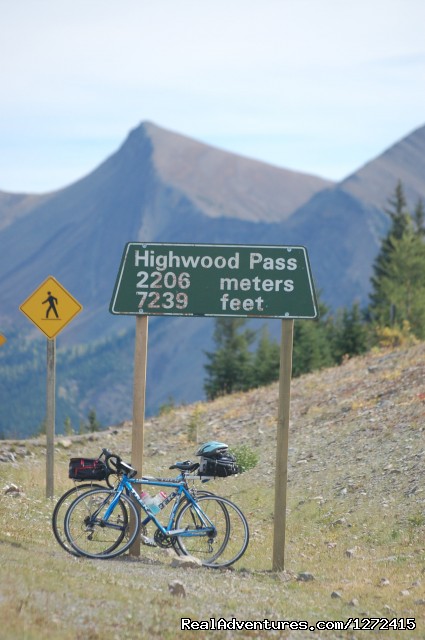 Accommodations are high-end, well appointed inns, resorts, or hotels. We ensure that you will have a private bath, and aim to find the most unique, accommodating, comfortable accommodations available.
We provide excellent nutrition for hungry adventurers. Breakfasts are always included. On self-guided trips, we provide the information you need to make good lunch and dinner choices. On guided trips most lunches and dinners are included. We prepare picnics for you along the route, we provide healthy snacks for between meals, and we dine at the best restaurants we know, making exceptions only when the freedom to explore is the most appropriate option. We ask you for information about your dietary restrictions and preferences before you arrive. Vegetarians, seafood lovers, children, and discriminating palates can usually be well accommodated. If you have specific dietary needs, such as kosher or very restrictive diets, please ask before booking.
Rates
Guided Adventures include:
• Van support
• Full-time local guides (1:6 ratio or better; often 1:4)
• Picnics and snacks
• All lodging and breakfasts
• Most dinners
• Small groups
• Keep your own pace
Self-Guided Adventures include:
• Luggage transfers
• On-call service
• All lodging and breakfasts
• Daily contact or briefing
• Boosts when necessary or desired
• Keep your own pace
Other Information

All adventure prices are per person, and based on double occupancy. Single occupancy charges reflect the cost of having a room by yourself. If you prefer to share or to avoid the extra cost, and are joining an advertised departure, give us as much notice as you can, and we will do our best to match you with a roommate of the same gender. If you reserve at least 120 days in advance, and are willing to share a room, we will waive the charge even if we are unable to match you with a room-mate. From 120 to 60 days ahead, the charge will be reduced by 50%. Within 60 days, the single occupancy charge must apply until we are able to match you up. Any charge will be refunded if we are later able to match you up with a room-mate. Please note that where suitable shared occupancy is not available, a pro-rated single occupancy charge will apply. Please also note that private groups are not eligible for single occupancy exemption.
Discounts Offered
Rewards apply to any guided trip as advertised, booked directly with Freewheeling. They are not applicable to self-guided, self-supported, private or customized trips, or new departures requested less than six months in advance unless they fill (10ppl+). They can be combined with each other without limit, but cannot be combined with any other discounts, prizes, or rebates.
Referral Rewards
If you have referred new customers to book directly with us since your last Freewheeling Adventure, you are entitled to a reduced cost. Each new guest who mentioned you as a referrer will allow you $125 off your next trip in the same season. Qualifying referrals apply to new guests, excluding family members, who have never traveled with Freewheeling before, and who identify you as 'where they heard about FA'. They apply to your next payment once they have confirmed a scheduled guided trip of five days or more. You can ask your referrals to tell us you recommended us, or you can simply give us their name and contact details yourself. Unless they are already on our list, we will send them our invitation, and once they book, can apply the credit to your next adventure. Please claim the reward when you reserve your next trip, or before your final balance is due.
Frequency Rewards
Once you have participated in any adventure, we will apply a $125 preferred guest discount on successive trips within three years.
Get More Information or Make Your Reservation »