Active Adventure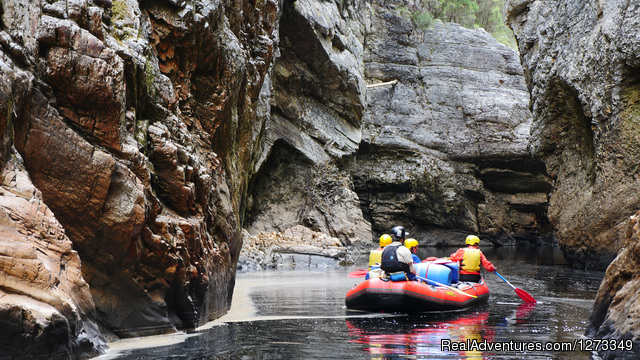 Rafting or
whitewater rafting
is a challenging, fun and rewarding outdoor activity using a inflatable raft to navigate your way down a river. Expedition
rafting
is the ultimate form of rafting since it allows one to encounter wilderness otherwise too remote and inaccessible to reach.
Of all the expedition rivers in the world the Franklin River in Tasmania's World Heritage Area is without question one of the best in the world. With its impressive gorges, fun rapids and drinkable pure water the Franklin is a must for all outdoor enthusiasts.
Previous rafting experience is not needed when joining a commercial trip, however a love for the outdoors and a thirst for adventure is highly recommended.