Active Adventure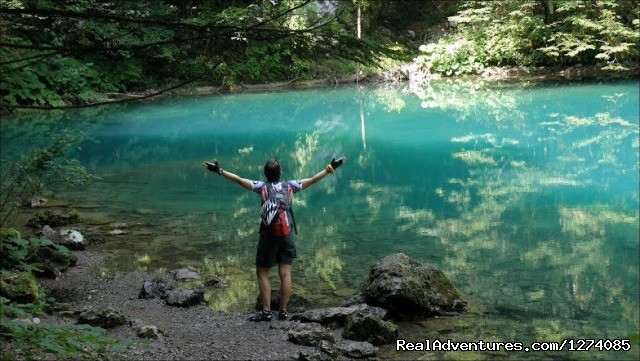 In this tour we will offer you exploring of river Kupa through two days canoe safari. You will also explore beautiful mountain area by bike, trekking and horse.
After Arrival in Croatia your guide will be waiting for you at Zagreb or Rijeka airport. You will be transferred to your accommodation Hotel *** situated 100 km from Zagreb and 45 km from Rijeka in Delnice on 700 m over sea level. An small city in highland area Gorski Kotar. After settling into your room, you can have a drink, meet the other members of the group, your guides over dinner and discuss the upcoming itinerary. You will be transfered every day from hotel to our camp or other meeting point.
Meals: breakfast & dinner
Typical Day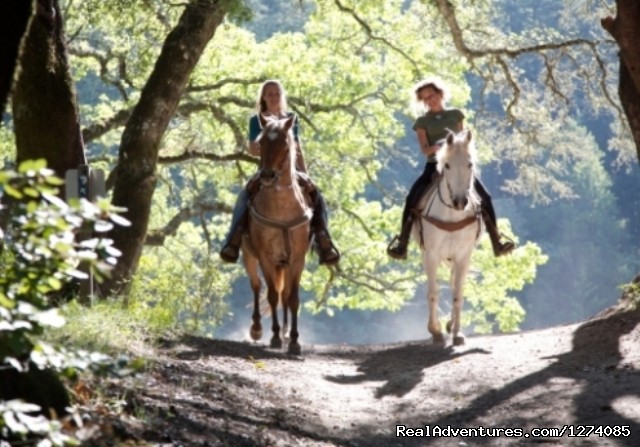 Day 1&2 Monday & Thusday: Canoe Safari
- Meeting in our camp. There you will get your equipment for the Canoe Safari (including tent and sleeping bag. You can take your own too).
- Food for the trip is your choise and you will have to bring it with you.
- Paddling for several hours a day in quiet canyon with amazing life of flora & fauna.
- At evening we will stop on one good place and make camp with fires and enjoy in romantic evening, sleeping by the river in tents.
- next day continues with canoeing more 4 -6 h till the finish line.
- transfer back to your accommodation
Day 3 Wendsday: Paintball picnic & trekking
- get in touch with the child in you, play, have fun and compete with your friends or family.
- barbecue picnic during playing in the paintball range next to a river in deep shade.
- trekking on the Nature Reserve Zeleni Vir, a nice stroll in the nature and big waterfall, looking at the wonderful canyon Devil´s Pass.
Day 4 Thrusday: -Mountain biking in National Park Risnjak.
- ridings in the mountains and enjoying the nature.
- see some nice views and breath fresh air, feel free.
- We will descend in wonderfull valley of river Kupa and butterflies.
- We will see the source of river Kupa, turquoise – blue lake that is more than 134 meters deep and only 8°C .
Day is a combination of mountain biking and hiking. Meal in nature. (Lunch paket)
Day 5 Friday: - Hors riding and exploring in Fužine.
- riding on beautiful horses around the lake Bajer, half day horseback riding school
- exploring the big cave Vrelo - fun activity
- Lunch in restaurant
Day 6 Saturday: White water kayaking/rafting – depends on the water level.
- At 10h meeting in our camp, changing and takeing safety gear
- At 10.30h we go to the start, 20km upstream from Brod na Kupi.
- About 11h the trip starts and lasts cca. 2,5-3h. We will cross about 10 rapids II. and III. Class graded. When we have crossed the halfway of the trip we will have picnic
on the bench. We will also enjoy in swimming in stream, jumping from the cliffs and alot of funny scenariums.
- alot of adrenalin, fun and team building within the group.
Day 7 Sunday: Departure
If somebody wouldn´t go on two day canoe safari can take a free days for sightseeing, swimming in river Kupa, flyfishing, or take some other trip (Plitvice lakes, swimming on coast...)
After a week like this you will feel like a new person. You have done things that you usually dont do and you have spent alot of time in the nature. Good job!
Sleeping and meals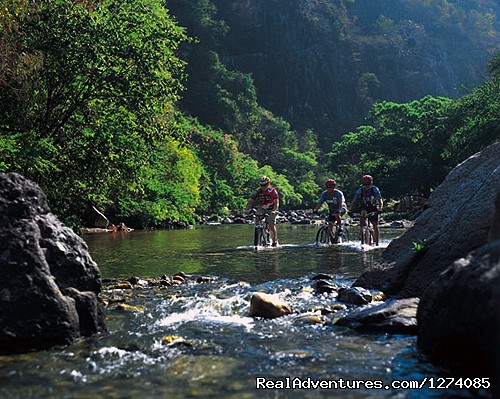 You will be situated in double room. Single room 15% price increases.
The hotel "Risnjak" is located in the very centre of the town of Delnice, near the well-known Delnice park, and the forest-park "Japlenski vrh" . The hotel "Risnjak" has been classified as the three-star hotel, according to the classification and categorization conditions.
There are 21 rooms within the hotel (1/1, 1/2, 1/3 rooms), the restaurant "GORANSKA KUĆA" (which is a la carte restaurant as well), the "Ris" café, a night club and the hotel wellness center , with fitness, sauna, various massages, hydro-massage pool and the solarium.
Other Information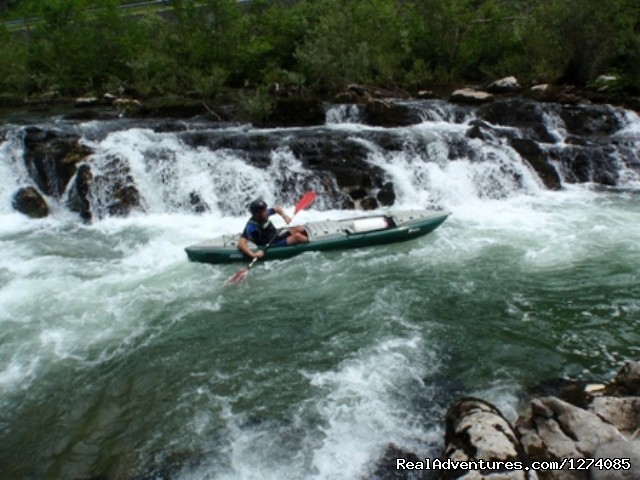 Prices includes:
• transfer from airport and local transfers
• 7 nights accommodation *** with breakfast and dinner
• 6 days organized activities with all necessary equipment
• guides and assistance
• insurance
• Risnjak, Plitvice lakes National Park and other entrance fee
Prices excludes:
airfare to and from Croatia, sportswear, personal items, lunch pakets and picnics.
Discounts Offered

Children 8-14 years 10% discount.
Single rooms, 20% supplementSend an Email For More Information & Reservations »