Alaska Sea Kayaking with Pangaea Adventures
Adak, Alaska Kayaking & Canoeing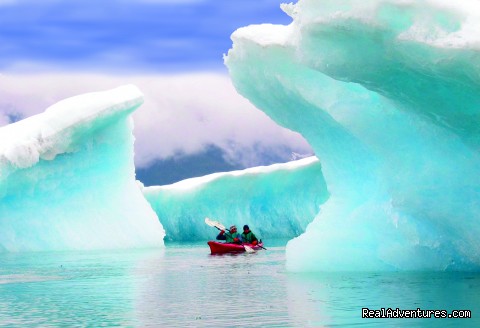 Sea kayak tours throughout the remote wilderness of Alaska's Prince William Sound. Sea kayak camping, whitewater rafting, glacier hiking, backpacking and lodge-based trips. We are the Premier company offering full service tours for all abilities.
Adak, Alaska Kayaking & Canoeing
Advertiser Info

Tim Duffy
Alaska Sea Kayaking with Pangaea Adventures
(
Map
)
Pangaea Adventures
P.O. Box 775
Adak, Alaska 99686
Phone: (800) 660-9637
Phone: (907) 835-8442
Website:
Visit Our Web Site here!!!
Reservations
Check Out All The Options
Free Travel Ideas Newsletter
Travel Companies & Advertisers