Warmly welcome to Vietnam Adventures Travel to Hanoi Hotels Group Travel and Hotels Directory. No Deposit Needed To Make A Booking. Book Tours & Activities at last minutes On Vietnam Adventures Travel. Reserve now!
Services Available
Vietnam Adventures Travel is a leading online travel services provider in Vietnam. Vietnam Adventures Travel associated with premier relating travel services providers in Vietnam and abroad to provide customers with outstanding products necessary to plan their ideal trips. Vietnam Adventures Travel offers comprise tour packages, golf packages, tickets of domestic and international flights for all airlines, hotel and resort booking, visa application and car rental which cover most cities of Vietnam and the mysterious Angkor Watt - Cambodia...Vietnam Adventures Travel committed to putting travelers in control of the entire trip planning process by offering custom searches, which identify the trip that best suits their preferences and price ranges. Our exceptional travel consultants will craft the trips so that users can flexibly select tour services they wish. Our webpage are implemented as a booking tool that customers can visit and book our services online for 24 hours. We would like to ensure our customers enjoy a save of time and money when choosing our services. Our webpage with its highly impressive also an ultimate source of information for travelers and businessmen seeking for advices concerning Vietnam along with its people, scenic beauty, entertainment, health care, economic information, investment and legislation, etc … Vietnam Adventures Travel also believes in business alliance with strategic partners. Let's cooperate with us as a partner for the mission to offer services exceeding worldwide customer's expectation. We certainly believe that it would bring us great benefits.
- No Deposit Needed To Make A Booking.
- Book Tours & Activities at Last Minutes On Vietnam Adventures Travel.
- Book Your Last Minutes Hotels up to 70% off.
***VIETNAM ADVENTURES TRAVEL - FULL TRAVEL SERVICES - GIFTS & SOURVENIRS***
Other Information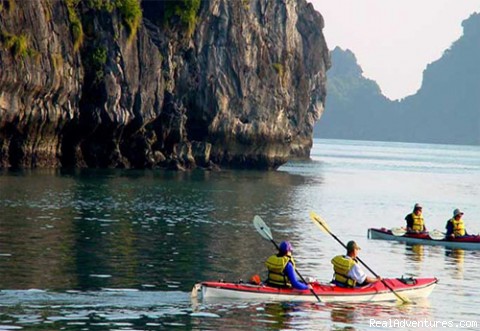 + Hotels:
As a Vietnam travel service, we offer budget to luxury Vietnam accommodations( Hanoi, Hue, Hoian, Nhatrang, Dalat, Muine, HoChiMinh City....) and the best internet rate made available by the hotels.We do not mark up this rate so you can be confident that booking here is as cheap as it gets!
+ Tours and Vacation Pakages:
Vietnam Adventures Travel brings you online secure bookings of tours, activities, sightseeing tours, day tours and travel guides for all your favourite cities Vietnam. Whether you fancy a safari through Vietnam or a bus tour from the North to the South of Vietnam, Vietnam Adventures Travel allows you to book tours, activities and accommodation online with lowest prices guaranteed.
Focusing on foreign tourists, Vietnam Adventures's professional staff and friendly working environment combine to provide customers with safe, high quality, diverse, small group adventure tours to popular and isolated locations in Viet Nam.Vietnam Adventures Travel believes in and practices responsible, sustainable tourism that respects traditional cultures, supports local economies and protects the environment.Our Activities bring to the Potential Consumers in All Over the World plenty activities such as:
** World Heritage Cruise Ha Long Bay:
-> Dragons Pearl Cruise
-> Ha Long Bay Ultimate Getaway - 2 Days on Junk
-> Ha Long Bay Kayak Discovery and Cat Ba National Park
** Sea Kayaking Adventures:
-> Kayak Ha Long Bay: 2 days 1 night Sleep on Junk
-> Kayak Ha Long Bay: 3 days 2 nights Kayaking and Trekking
** Mountain Adventures:
-> Sa Pa - Binh Lu Adventure Trips
-> Sa Pa & Thanh Phu: 2 days 3 nights - Home stay with Tay Hill Tribe
-> Sa Pa & Heavens Gate: 3 days 4 nights - Discover Sa Pa & Villages.
-> Bac Ha & Markets: 3 days 4 nights
-> Bac Ha & Coc Ly: 3 days 4 nights by Boat in Coc Ly
-> Bac Ha & Trung Do: 3 days 4 nights
-> Bac Ha & Markets: 2 days 3 nights - Explore hill tribe markets in Can Cau Market on Every Tueday and Bac Ha on Every Sunday Morning.
-> Mai Chau & Ninh Binh: 3 days - Home Stay - Boat Trips and Trekking
** Single Day Excursions:
-> Halong Bay Worlds of Hegitage
-> Perfume Pagoda - Full Day Trip
-> Hoa Lu - Tam Coc - Full Day Trip
-> Hanoi City Tour - Water Puppet Show
-> Ha Noi Highlights And Handicraft Villages - Full Day
** Trek, Homestay & Weekly Markets:
-> Cuc Phuong National Trek & Boat Trip: 2 days 1 night - Cuc Phuong - Kenh Ga
-> Market Explorer - A Cultural Insight: 3 days 4 nights, 3 Markets & Sa Pa trek
-> Sa Pa Light Trek: 2 days 3 nights, 1 night hotel stay
-> Trekking Mai Chau: 2 days 1night, 1 night home stay
** Vietnam Vacation Packages:
-> 10 days Northern Exposure
-> 12 days Active Adventure
-> 14 days Northern Adventure
-> 21 days Whole Country Visit.
*** Comes and Join with us, we promise you will feel exciting***
*** SEND YOUR INQUIRIES TO GET THE BEST RATES AND PLAN YOUR NEXT TRIP NOW ***
Directions
- Head Office: 16, 118/219 Nguyen Van Cu Str, Long Bien Dist, Hanoi, Vietnam
Phone: (+84.4) 872 7285
Customer Service: (+84) (0) 904 081 910
* To make reservations or check availability: Please contact Operators directly by viewing the phone number OR send your inquiries form display at homepage.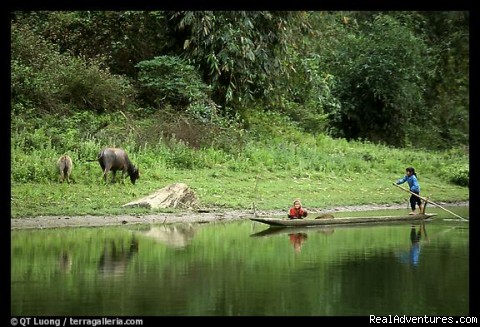 - 50% Discount for Children start from 4 till 10 Years to join all the tours in Vietnam.
- Children below 10 years old are free of charge when sharing with parents.
- Teas and Vietnamese Coffee Complimentary
- Free Luggages storage.
- Free Airport Pick up Service and transfer!!!
- Welcome drinks for all Accommodations in Hanoi.
-> If you wish to contact direct to us for a further information we shall be very happy to support you at:
Hanoi Office working Hours :7.30 A.M– 6.30 P.M From Monday– Saturday
THANK YOU FOR USING OUR SERVICES WISH YOU HAVE A PLEASANT JOURNEY!
- See Basic Informations and Rates Card or contact directly with us via inquiries for futher more your favour's.