We offer: -Treks to Uganda's highest snow covered Rwenzori Mountains 5109m -Gorilla Tracking in Uganda and Rwanda -Chimpanzee Tracking in Kibale Forest and Ngamba Chimp Island -Wildlife Game Viewing in most savanah national parks in Uganda Et
Activity/Tour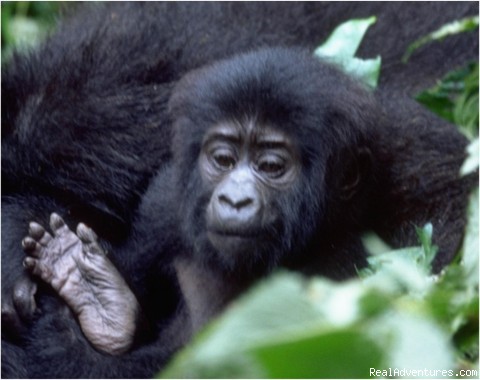 RWENZORI MOUNTAIN NATIONAL PARK-(The Alps of Africa)
Rwenzori Mountains is a snow capped found in the western rift valley and the main peak Margarita 5109 m, is shared with the Democratic Republic of Congo. Could you imagine snow a long the equator with unique vegetation changing with the altitude or your footsteps. The Bakonzo tribe inhabits the lower slopes of the mountains and will be hired as your guides and porters. The Park Office is 473 km as from Kampala through Mbarara and 365 through Fort Portal to Kasese.
A trip to the Rwenzoris (The Alps of Africa) is an exhilarating and rewarding experience. The central circuit hike takes seven days and six nights.
This mountain is reknown for its un-engineered, steep, slippery trails and frequent rain. Rainfall and cold temperatures, bogs, mud, steep terrain and high altitude make it a challenging trip. Adequate clothing is a must which include, rain gear, warm sleeping bags, warm hat, warm gloves, heavy socks, gum boots, gaiters and a walking stick for balance and to probe the mud. For peak climbers, add climbing ropes, snow glasses, crampons, harnesses, carobinals and ice axes. Weather condition is unpredictable any time is hot tea time. Best dry season is mid June to mid September and mid November to mid March while the other months is just rain and snowing.
Hiking for two, three, four days short hikes can be arranged while six days for the loop and Eight to Nine days attempting the main peak Margharitha 5109m.