INDOGLOBAL ADVENTURE - established with A Personalized Tours & Travel Service Concept! We specialize in Adventures, Treks & Daily Package Tours. We mainly offer a wide range of exotic & exclusive tours within Sulawesi, Borneo, and other regions.
Activity/Tour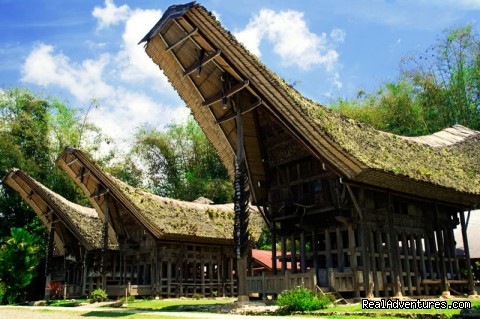 We can arrange your trips according to your age, capability, budget, point of interest and any trips that meet your ideas or your requirement to explore the unique culture of Sulawesi and other regions of Eastern Indonesia islands.
Being more than 10 years Guiding-experiencies within all Tour Destinations in East Indonesia, we believe that we can take you to visit "untouristy" and remote areas to meet the local tribes, observing the endangered animals or hiking up the mountains and volcanoes. All of our designed-package tours are personally escorted by the most knowledgeable and Experienced-tour guides in each tour destination. Special attention is placed on flexible itineraries, pricing, budget travel options and time requirements so that your tour package is tailored according to your special needs.
We provide a variety of choice on the best available hotels in our "Adventure" and "Daily" Tours, which allow you to choose what are the best for you. Additional programs and services can also be combined when booking or while you are here in our regions.
Well, If you are looking for a great adventure at an unbelievably low price , then check out our detailed tour programs and then send your requirement or a general idea of what you want us to customize any of our tour programs. And we will provide you with a solution, complete with price quotes and suggestions. Please e-mail your inquiries and we will get back to you with a solid Itinerary.
Typical Day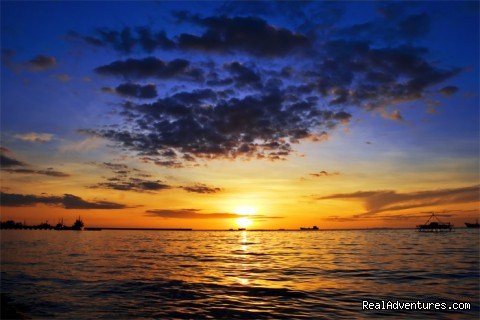 Take the advantage of our Special Offer this year!
We are an ecologically sensitive
tour operator
specializing in giving you Sulawesi the way you want to see it. We offer a wide range of tours for the naturalist and outdoor enthusiast with a team of reliable, friendly, experienced and dedicated staff. We hold a record of customer satisfaction in our over 20 years of experience in providing quality touring. Through our own local Experienced-
tour guide
s, you will be always in good hands with IndoGlobal Adventure.
With long experience in organizing Adventures, treks and holiday tours for individuals and groups, we can advise on the best day tour" alt="holiday tour">holiday tours and treks given the season, the region, your time and budget. We present a large variety of active holidays ranging from trekking to bird watching and nature photography. There is much more to trekking in Toraja than the main region of Sulawesi . Experience the highest mountains, friendly people and charming hospitality on our trekking, rafting and wildlife expedition. TORAJA – Ancient Stone Grave to be explored and exotic cultures to be experienced.
You will find our tours are not only very competitive but also of the very highest standard. The detailed knowledge of our destinations and the use of highly experienced guides have made this unique combination possible.

Toraja Exotic package tour (4 Days / 3 Nights) : 3 Nights in Toraja
Daily Departure - On private tour starting from Makassar Airport
Special Offer Price: US$ 389/person
Note: This offer is valid only for Internet visitors who book through the site's Reservation form
Minimum participants: 02 persons (Based on Twin Sharing)
Single Occupancy available on request!
Note : Prices can be changed any time with or without any notice.
ITINERARY (Tour Code : IGA - 102SP)
Day 1 : Makassar (UjungPandang) - Pare Pare - Toraja (L)
Upon arrival at makassar Airport, meeting service and then transfer to Toraja Highland by Fully Air-Conditioned Minibus or Car for about 8 hours across the Bugis village with their typical houses on poles along the magnificent mountain passes. Lunch will be served at KUPA (a local restaurant located at beautiful beach) in Pare Pare, a small port town situated 155 kms north of Makassar. Late afternoon arrive in Toraja directly check in at hotel for your accommodation and dinner.
Day 2 : Fullday Toraja Tour (B.L)
After breakfast at hotel,. a full day exploring Toraja Land,visiting the cliff-side stone grave with wooden effigies on the balcony at LEMO. The royal family tombs at SUAYA. The baby gave in the huge tree at KAMBIRA and cultural performance at SANGALLA. Lunch will be served at local restaurant in Sallubayu. After Lunch, visiting the traditional wooden carving village at KETE KESU. Late afternoon back to hotel for your overnight stay and dinner.
Day 3 : Fullday Toraja tour (B.L)
After breakfast at hotel. The second fullday excursion, visiting the most beautiful
village with buffalo horns in front of each house at PALAWA. Then continue to
visit the traditional cotton weaving village at SA'DAN. The ancient megalithic
stones in BORI and then proceed to SESEAN mount to view the large-ricefield
terraces at BATUTUMONGA. Lunch will be served on this spot. After Lunch,
continue to visit the boulder grave at LOKOMATA, then take a nature-walk (an
easy walk) from PANA through the rice-field and find some local tribes activities
along the way down to the village of TIKALA . and later on, you will be picked up
by our driver and transfer back to your hotel for dinner and overnight stay.
Note :A traditional funeral ceremony which can be reached by foot will be
included within these two days tours.
A typical torajan local fruits and live stuff market can also be visited
Day 4 : Toraja - Makassar (UjungPandang) - Airport (B.L)
After earlier breakfast at hotel. Transfer to Makassar / UjungPandang
Arrive in Makassar directly to the airport for your onward flight (noon flight)
INCLUSION :
- Three nights in basic accommodation in Rantepao (Toraja)
- All meals as specified in our tour program
- Fully air-conditioned Transportation (private car)
- English Speaking Guide
- All admission: entrance fees / Parking fees / Tour Donation
- Cultural Performance in Toraja Land
Note : If you found the above-stated accommodations were not on your style. Don't worry ! We can still arrange your accommodation based on your preferred type of lodging, such as bed & breakfast basic, budget class or a kind of homestay.
We hope that you find here many Special Offer Package Tours that you may need to plan your next-trip. If the above Special Offer sample Tours do not match to your point of interest, then you may contact us for any of our custom made tours.
Age range, type of group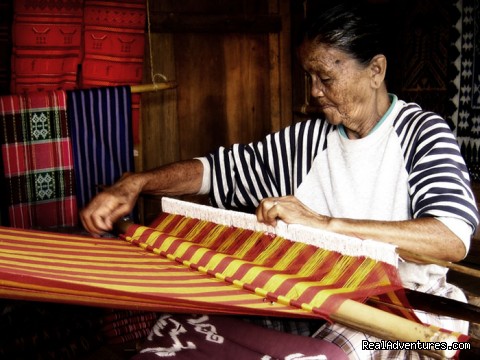 We mainly offer a wide range of exotic & exclusive tours within Sulawesi, Borneo, Irian Jaya (Papua) and other regions of East Indonesia.
Rates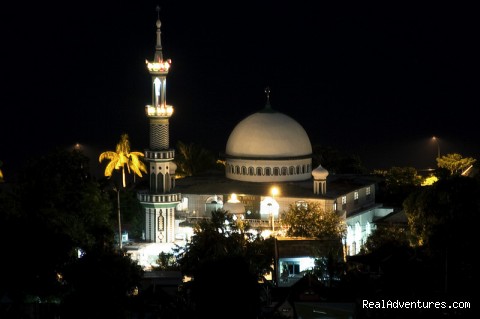 FOUNDER
=========
Hernan Christoporus Halim (CEO / Founder):
Responsible for the management of INDOGLOBAL ADVENTURE and Sales & Marketing both offline and online aspects.
Helping Travelers create vacations that match their sense of adventures and their budgets.
At the begining, I was working as a Tour Guide from 1995 with one of the biggest tour operators in Makassar, South Sulawesi - INDONESIA. 5 years working as a Tour Guide, I got promotion as a Tour Manager Department.
On 2002, I got a schoolarship in IT. I'm applying my self for schoolarship in IT (Information Technology) cause I'm enjoying my self with coding and programming and online internet services. Friends and some other people used to call me a cyber maniac person. This could be because most of my time
spending in front of my computers and they started calling me "CyberDaeng" as my nickname to be found on Internet and you can also find it at each footer of every page of my designed-web pages. You might think that I'm very proud of myself. But, What a name ! :)
After 4 years study, I start my own business but in IT (MakassarNET Technologies). Well, during this time, I still also working in a Tourism business. I still got a returned clients who visits Sulawesi and also a clients who refered me to their friends. So I'm still exist but not 100% active.
In the begining of 2007, I decided to open this company PT. INDOGLOBAL ADVENTURE to make me back to where I belong and to the job that cannot make me boared. But my IT business still exist till this day.
Now, IndoGlobal Adventure is a part of my daily work. I enjoy my work on designing, updating, maintaining and doing online marketing myself. Thanks God that I can learn freely from any positive aspect of online business worldwide.
Well, allow me to offer my assistance to help design your trip. "Helping Travelers create vacations that match their sense of adventures and their budgets".
I'll be always more than glad to assist You !
Cheers...