The West County Hotel is a family run hotel. Let our family look after yours with brill B&B rates and food so good it melts in your mouth.
Send an Email For More Information & Reservations »
Surrounding Area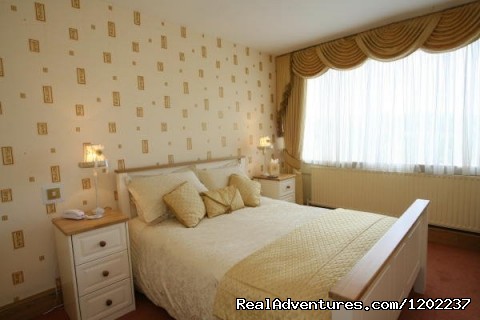 Conveniently situated just 4 miles from the hustle and bustle of Dublins city centre, The West County
Hotel
has more to offer than just a place to stay. Nearby are plenty of activities for the young and old alike. In addition to this, our dedicated reception team will assist you from inquiry to making the booking, no matter what you're looking for!!
Guinness Store House,The University of Dublin, Trinity College, Dublin Castle,
Visit the Guinness Store House at St James' Gate and find out more about the history and production of this famous drink. Enjoy a Free pint of Guinness while taking in the panoramic view of Dublin in the Gravity Bar.
University of Dublin founded in 1592, is the oldest university in Ireland. Trinity College is the sole constituent college of the University. At present there are over 12,000 students and 1,200 staff members working on the College campus. Standing on a self-contained site in the heart of Dublin, the College covers some 40 acres of cobbled squares and green spaces, around buildings which represent the accumulated architectural riches of nearly three centuries. To visit the Trinity College website click here.
Golf â€" The K-Club, Carton, Luttrelstown, City west, and many more……
Within a 20 mile radius of The West County Hotel are some of Irelands top golf courses. To name but a few are;Lucan Golf Club, The Kildare Club, Carton Golf Club, City West, and the list goes on. If you wish to play golf while staying at The West County Hotel, our dedicated reservations team will do all the work for you. Just let them know when you wish to play, the type of course you want, and the length of time you have. Booking through the West County will enable our guests to avail of a special reduction in green fees, already put in place with certain golf clubs in the area. Group bookings may also be catered for.
Fishing â€" Rathbeggan Lakes
Rathbeggan Lakes Angling Centre, set among beautiful scenic pastures in Co Meath and no more than 15 miles from The West County Hotel, are true masters of fly fishing. Book through our reservations team to make life that little bit easier. Group bookings available. Accessible by public transport (30 minutes by bus from Busaras).
Walking â€" The Phoenix Park and Dublin Zoo
Miles and miles of walking opportunities on the doorstep of The West County Hotel where lies Europes largest urban park, The Phoenix Park. Watch out for those wild deer, renowned for popping out of nowhere!! The perfect venue for an evening stroll, picnic in the park, or a peek at our Presidents house of residence, Aras an Uchtarain.
Shopping â€" Liffey Valley Shopping Centre ,Henry Street, Grafton St., Stephens Green, Powerscourt, Temple Bar……..and many more…
Hop in a taxi, or get on the bus, just minutes from the centre of Irelands capital!! Thousands of shops to choose from, with always a bargain to be found.
Sports Events/Concerts â€" Croke Park,O2 Arena, The Gaiety Theatre…….and many more…
Never a dull moment in Dublin when it comes to Sports Events and Concert Events. Be sure to enquire about special offers for accommodation.
Horse riding â€" Pelletstown Riding Centre
Pelletstown Riding Centre, home of Irelands number one jockey, Barry Geraghty, offers lessons, trecks, cross-country courses etc. to all our guests. Group bookings available on request. Transport can be arranged. A great day out for all levels!!
Swimming â€" National Aquatic Centre Blanchardstown
Recently launched, just minutes from The West County Hotel, is Irelands National Aquatic Centre. This really is a fun day out. Fantastic facilities for families and water-lovers alike. Highly recommended.
Accommodations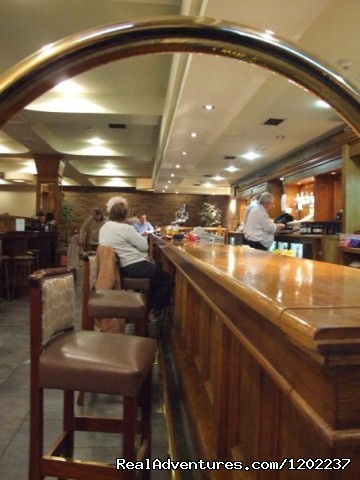 The West County Hotel Dublin offers a variety of quailty bedrooms, you can choose from single, double, triple and family rooms. Our rather spacious rooms are built for comfort and relaxation. All 50 rooms are accessible by both lift and stairs, and are equipped with all modern facilities including flat screen TV, tea/coffee making facilities and much more. All rooms in this fantastic Dublin Hotel are en suite and have plenty of natural light.
Whether you are a family on holiday, a couple enjoying a weekend break in Dublin, or a business person just staying overnight for that important early morning meeting, we have the facilities and amenities to suit you.
for rates & availability for your travel dates.
The West County Hotel, part of Colgan Group Hotels, has been welcoming people to Dublin for over 40 years. We are ideally situated in the picturesque village of Chapelizod, in close proximity to one of Europe's largest parks, the Phoenix Park. The Hotel is only 4 miles from the hustle and bustle of Temple Bar or the superb selection of shops in Grafton Street.
Our recently upgraded property offers 50 bedrooms, including single, double, triple or family rooms, that are exceptionally well appointed, all en suite, and offering satellite television, direct dial telephone, ironing board and tea/coffee making facilities. We hope that you will enjoy your visit to the West County and look forward to seeing you in the near future.
for this listing.