Surrounding Area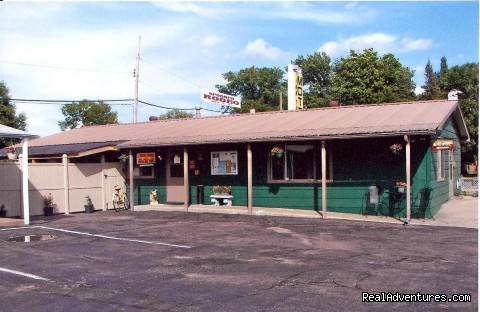 During your stay at the Inn Town
Motel
, you can enjoy a vast number of attractions in Spooner and the surrounding communities.
You will be within walking distance of Spooner's downtown shops, restaurants, and the Spooner Civic Center which offers a pool, ice skating, racquetball, and a health club for a nominal fee.
Fishing - Boating - Hunting
Restaurants - Rodeo - Snowmobile Trails
Cross-Country Skiing - Hockey...
Adjacent to Wild River Trails snowmobiling trails
• 6 blocks from the Great Northern Railroad Train Rides and museum.
Click here for more info...
• 9 blocks from Governor Thompson Fish Hatchery.
Click here for more info...
• 3 blocks from Northwest Sports Complex.

• 6 blocks from Bulik's Amusement Park - Go-carts, mini-golf.
• 4 miles from Spooner Golf Club
Click here for more info...
• 6 miles from the Museum of Woodcarving - Largest collection of woodcarvings in the world!
Accommodations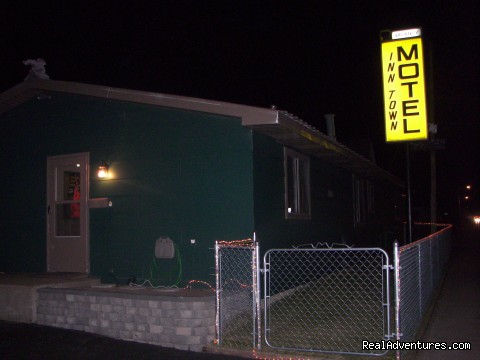 • Single and double rooms
• Refrigerator & Microwave in every room
• Parking at your door
• Large parking lot
• Free wireless internet access from your room
• 24 hour recorded state-of-the-art surveillance.
• Next to snowmobile & ATV trails
• Smoking and non-smoking
• Cable TV with 70+ channels
• Air Conditioning
• In-room phones with free local calls
• Boat and snowmobile trailer parking
• Winter plug-ins for vehicles
• Within walking distance of many attractions
• DVD Players in every room with video game hook-up
• DVD rental available at front desk
• Cocktails sold in office
• Hair dryers, iron and ironing boards available in office
Directions
801 N River Street (Hwy 63)
Spooner, Wisconsin 54801
We are located 3 blocks North of downtown Spooner. . . walking distance from many attractions.
28 miles from Rice Lake
30 miles from Hayward
30 miles from Siren