Singu Chuli Peak Climbing
KTM, Nepal Hiking & Trekking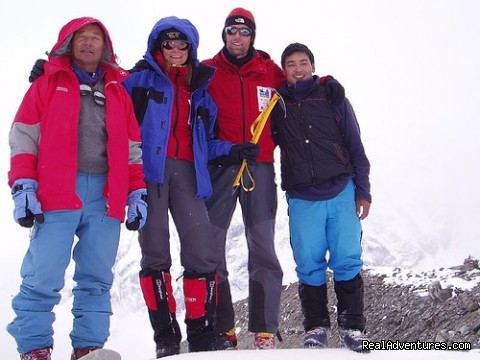 Singu Chuli 6501m an attractive mountain for climbing is also known as Fluted Peak. It was frist climbed by W.f. Noyce and A.D.M. Cox from its North-East face and the top section of the East Ridge in 1952.
KTM, Nepal Hiking & Trekking
Advertiser Info

Madhav Prasad Pandey
Singu Chuli Peak Climbing
(
Map
)
Skyline Treks & Expedition (P) Ltd.
Thamel Kathmandu Nepal
KTM, Nepal 14221
Reservations
Check Out All The Options
Free Travel Ideas Newsletter
Travel Companies & Advertisers