Les Alizes Beach Resort (Cap Skirring, S?n?gal
Cap Skirring, Senegal Hotels & Resorts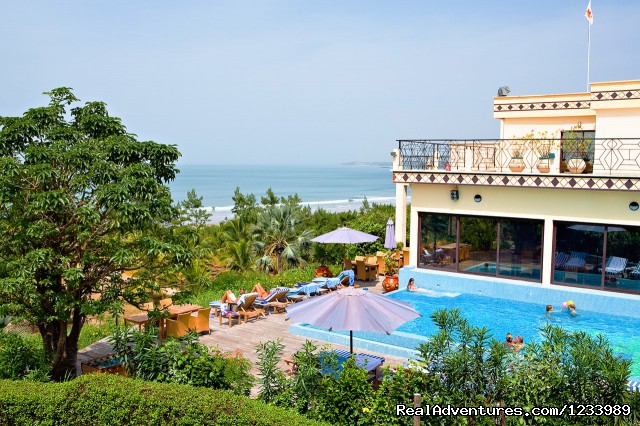 5 star luxury Boutique Beach Hotel , consisting of only 15 luxury suites and 2 luxury lofts, situated directly on the most beautiful white sand beach of West Africa(Casamance/SENEGAL). Very personalized service, quiet, peaceful and resourceful.
Cap Skirring, Senegal Hotels & Resorts
Advertiser Info

Barbara FONTAINE-DIRCX
Les Alizes Beach Resort (Cap Skirring, S?n?gal
(
Map
)
Plage de Cap Skirring
Cap Skirring, Senegal N/A
Phone: +221/33.993.52.88
Phone: +221/77.554.13.58
Website:
Welcome to our tropical paradise !
Reservations
Check Out All The Options
Free Travel Ideas Newsletter
Travel Companies & Advertisers