Surrounding Area
This Pelangi Utama Condo is newly refurbished. This condo is situated at the heart of Petaling Jaya and is just 7 mins walk to the 1 Utama Shopping Center. It is the largest shopping mall in Malaysia and 4th largest in the world (with 700+ outlets). The 3rd bedroom and laundry room have the view of both KLCC Twin Tower and KL Tower. It takes only 5 mins drive to reach Kuala Lumpur, TTDI and 15mins drive to reach the heart of Kuala Lumpur. Condo is surrounded with most tasty local food.
Access to public transportation is very easy, with cabs passing through this area 24/7, and the Bandar Utama Express Terminal is just 5 minutes walk away.
Convenience store, restaurants, pharmacies, clinics are just 1 to 2 minutes walk. Several golf clubs and hospitals are located within 5 to 10 minutes drive.
Vacation Rental Property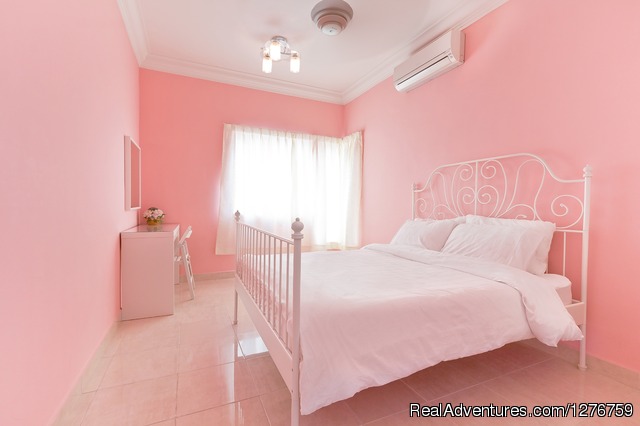 Clean, comfortable and convenient. The condo is well equipped with:
- Broadband Internet (WIFI)
- Samsung 40" HD LCD TV
- Coffee Machine, Microwave, Bread Toaster, Blender
- Rice cooker, Pots & Pans with Oil, Salt and Pepper
- Cooking facilities with utensils
- fresh & clean 100% cotton bed sheets (above 500 thread counts) with quality mattresses & pillows
- 4 Air-cons & Fans
- Washing machine with detergent, vacuum cleaner
- 2 Water heaters (1 is with body massage function) with Shampoo & body wash
- 2 TV + sofa + 2 DVD players with DVDs
- Dining table with chairs
- Wine Cups & Opener
- Hair Dryer, Air purifier, Iron & Ironing board
- Free 1 resident covered car park
- Books, Maps and boardgames
- Swimming pool, Gym, Wading pool & Shared Sauna
- Mini market & Playground with 24 hour security
- Entire condo's water sources are filtered
Amenities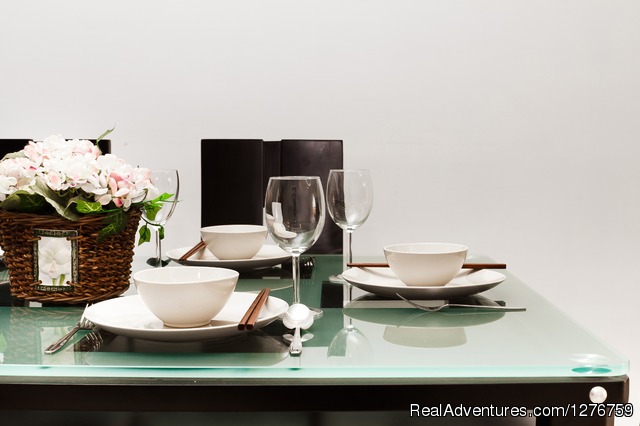 Clean, comfortable and convenient. The condo is well equipped with:
- Broadband Internet (WIFI)
- Samsung 40" HD LCD TV
- Coffee Machine, Microwave, Bread Toaster, Blender
- Rice cooker, Pots & Pans with Oil, Salt and Pepper
- Cooking facilities with utensils
- fresh & clean 100% cotton bed sheets (above 500 thread counts) with quality mattresses & pillows
- 4 Air-cons & Fans
- Washing machine with detergent, vacuum cleaner
- 2 Water heaters (1 is with body massage function) with Shampoo & body wash
- 2 TV + sofa + 2 DVD players with DVDs
- Dining table with chairs
- Wine Cups & Opener
- Hair Dryer, Air purifier, Iron & Ironing board
- Free 1 resident covered car park
- Books, Maps and boardgames
- Swimming pool, Gym, Wading pool & Shared Sauna
- Mini market & Playground with 24 hour security
- Entire condo's water sources are filtered