An extraordinary experience of Peru's natural and cultural beauty
Active Adventure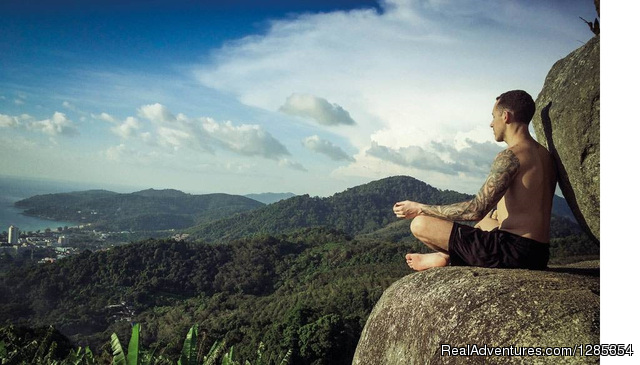 Journey to the Incan ruins of Machu Picchu with celebrated Peak Performance Coach Jean-Pierre De Villiers on this once in a lifetime trek across the unspoiled mountain paradise of the Peruvian Andes. Unlock your inner potential against a backdrop of towering glaciers and technicolour mountains; immerse yourself in unique pastoral cultures among sparkling turquoise lakes and meandering llama herds.
With over 10 years experience in health, wellness, and performance coaching Jean-Pierre uses his knowledge and expertise to help change four key areas in people's lives: focus, nutrition, the physical body, and the ability to de-stress and re-energise. Surrounded by the majestic beauty of the mountains, Jean-Pierre will lead you through group-immersion sessions and daily practices to create a road map for an extraordinary life. After this transformative experience you will return home with renewed vitality and dedication to living a life you love.
Your route to Machu Picchu is via the Salkantay Trek, an ancient and remote footpath named among the 25 best treks in the world by National Geographic Adventure Travel Magazine. Less busy than the traditional Inca Trail route, it crosses the Salkantay Pass at 4600m before descending back into the clouds via the Llactapata Inca ruins overlooking Machu Picchu itself. Along the way you'll have the opportunity to visit a local family-run farm to discover how coffee is produced and, more importantly, engage with members of the local community.
Typical Day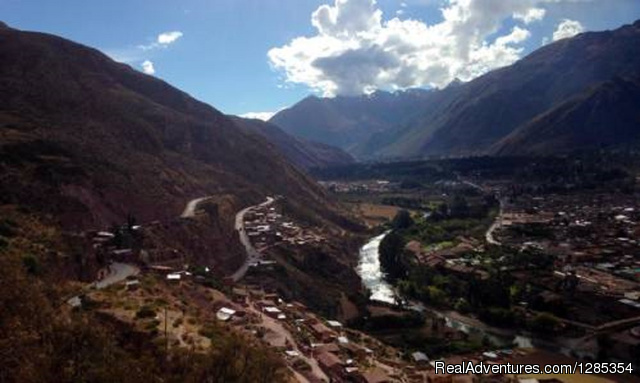 Day 1: WELCOME TO CUSCO! - Upon arrival in Cusco, you'll be collected from the airport by one of our local English-speaking guides and taken to your hotel in Cusco. Cusco is the archeological capital of Peru and America, and warmly welcomes its many visitors. You'll find yourself marvelling at the city's unusual physical appearance, which combines pre-Colombian monuments with "mestizo" (mixed Spanish and native) architectural gems. Among these pre-Colombian monuments you'll find the Korikancha, ("Temple of the Sun"), the Ajlla Wasi, the Amaru Cancha ("Fence of the Serpent"), and the Kiswar Kancha. From the arrival of the Spaniards you'll find sites such as Cusco Cathedral, the Church and Convent of La Merced, and the Temple of San Blas. Today we'll have time to acclimatise to the altitude and rest after a long flight. This evening we will have a special group welcome dinner, get ready to taste some delicious Peruvian cuisine.
Day 2: CUSCO CITY TOUR - This morning we'll head off on a half day city tour of Cusco and its nearby ruins. First we'll visit the Main Square, known in Inca times as Hucaypata or "The Warriors Square". This was the scene for many key events in Cusco's history. Next we'll visit the Cathedral, built between 1560 and 1664 with large stones of red granite taken from the Incan Fortress of Sacsayhuaman. As we continue to wander through the city, we'll come across the Koricancha Temple, the most important temple dedicated to the worship of the sun and whose walls were plated with gold sheets.
Day 3: LET THE trekking BEGIN - We will leave Cusco at 5:00 am and head torwards Marcoccasa (3400m/11154f), passing the village Mollepata (3000m/9843f). In Marcoccasa we will meet the horsemen and the rest of the group and start our trek. From Marcoccasa we'll start hiking into a magnificent valley surrounded by impressive snow-capped mountains, such as the Humantay (5217m/17116f) and the Salkantay snow-covered (6264m/20551f). Our campsite will be at Salkantay pampa (3900m/12795f). Climate: moderate and cold during the night Hiking time: 6 to 7 hours.
Day 4: TROPICAL RAINFOREST - After breakfast, we will set off towards the Salkantay pass (4600m/15092f) which offers an exceptional view of the snow-capped Salkantay (6264m). Afterwards we will descend again and have time to enjoy the increasing vegetation of the ecosystem. Later on, we'll take a short ride from Collpapampa (3000m/9842ft) to Lucmabamba (2000m/6561ft), where we'll set up our camping site, amidst the tropical forest with warm climate and mosquitoes. Optional: The relaxing hot springs nearby Collpapampa community can be arranged with an extra cost. Climate: tropical forest with warm climate and mosquitoes Hiking time: 7 hours.
Day 5: FAMILY COFFEE FARM VISIT - After breakfast we'll see a presentation about coffee cultivation and processing, in preparation for our visit to the project this afternoon. Afterwards we will hike up a section of the Inca trail to the archaeological site of Llactapata at 2650m/8694f. Here you'll find beautiful scenery for discovering flora and evidence of Inca culture. From here there is an outstanding view over Machu Picchu Mountain and Vilcanota Canyon. This afternoon we'll visit a nearby coffee plantation run by a local family. Depending on the variety, it takes approximately 3 to 4 years for newly planted coffee trees to begin to bear fruit. The fruit, called the coffee cherry, turns a bright, deep red when it is ripe and ready to be harvested. Due to the botanical characteristics of the coffee tree and the fact that coffee is often grown in mountainous areas, widespread use of mechanical harvesters is not possible and the ripe coffee cherries are usually picked by hand, a labour-intensive and difficult process. We will show and explain to you the complete process from the tree to the cup of coffee. You will also have the opportunity to ask the locals your own questions about the process of cultivation. Here you will have the opportunity to witness the cultivation and processing of coffee. Afterwards we will continue down to the Hydroelectric train station (1950m/6398f), where we'll take the train to Aguas Calientes town (2050m/6726f). Overnight in Aguas Calientes. Climate: warm during the day with mosquitoes Hiking time: 6 hours.
Day 6: MACHU PICCHU - We will leave our hotel after breakfast at 5:30 am and head up to Machu Picchu (2400m/7874f) by bus. We will arrive at the citadel around 6:00 am when the crowds are fewer and you can witness the early morning sun over the Incan ruins. After a guided tour around the archeological site, including information about life and culture of the Incas, you will have time to enjoy Machu Picchu and Wayna Picchu (2750m/9022f) on your own. Afterwards we will have time to have lunch in one of the nice restaurants in quaint Aguas Calientes. You can visit the hot springs in Aguas Calientes to relax, the guide will direct you where to go. We'll take a train back to Cusco in the afternoon when we're ready. Hiking time: 2 hours.
Day 7: FREE & EASY -Today you'll have free time to explore Cusco on your own. Our guide will be more than happy to offer recommendations of what to see!
Day 8: FAREWELL OR HELLO SPA TIME! - Those heading off will be taken to the airport to board their flight home or onward to their next destination. Those who feel they haven't gotten enough time to relax and reflect upon all they've seen are invited to spend an extra 3 days at the Tambo del Inka Resort - a Peruvian inspired local spa and resort offering refined dining, a therapeutic spa, and premier fitness center, along with an emerald lagoon and blooming riverside gardens. Optional 3-day Tambo del Inka Resort Spa Break: Spend the next three days indulging yourself at the resort, designed according to Peruvian traditional style with a modern twist. Nestled in the Sacred Valley of the Inca's, next to the Vilcanota River, you can unwind and treat yourself to a well-deserved massage or swim in the resort's stunning indoor or outdoor pool. In the evening enjoy innovative novo Andean cuisine at Tambo del Inka Resort & Spa's Hawa Restaurant where organic, homegrown ingredients are featured in each and every dish. Become an active participant in the creation of your meal when you join in on one of their specialized greenhouse tours. Here, you can handpick the ingredients used to craft the dishes later savored at their tables.
for rates & availability for your travel dates.
for this listing.