Tibet - Explore Kathmandu - Lhasa - Kathmandu
Kathmandu, Tibet Sight-Seeing Tours
Potala Palace (#1 of 19)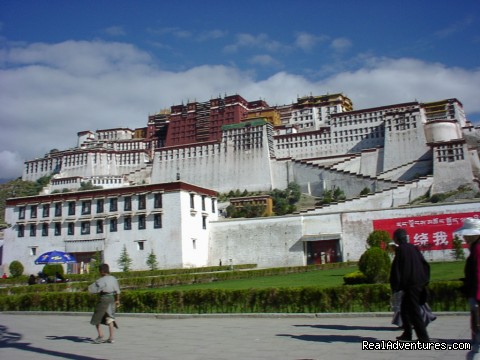 Potala Palace (#1 of 19)
|
Send A Postcard
The Potala, one of the most famous architectural works of the world, sits on top of the Red Hill in Lhasa. In the 7th century, after the Tibetan King Songtsen Gompo's married princess Wencheng of the Tang court, the Palace was built to provide the Tibetan court with a place of worship and meditation. In the mid 17th century, it was re-built by the 5th Dalai Lama to its present size, and became the winter palace of the Dalai Lamas. The construction took fifty years from beginning to completion.
The Potala is divided in two sections, namely the red Palace and write Palace. The total height of the Potala is 117 meters spanning thirteen storeys. The length of the Palace from east to west is 400 meters and the breadth from south to North is 350 meters. The building was constructed of stone and timber golden roofs. It is a majestic architectural masterpieces.
Advertiser Info
Dil Pahari
Tibet - Explore Kathmandu - Lhasa - Kathmandu
Buddha Treks & Expedition Ltd.
P. O. Box 19170
Kathmandu, Tibet

View Larger Map
Current Selection
---
Hit Like To Stay Updated



Free Travel Ideas Newsletter