Mobile Camping with RoofTent, Budget Camping (#6 of 13)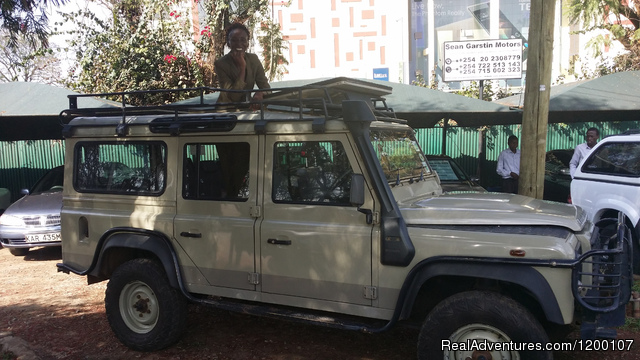 Mobile Camping with RoofTent, Budget Camping (#6 of 13)
|
Send A Postcard
All Inclusive Mobile Camping with our Land Rover Defender 110, with Rooftent ,and our Expert Driver Guide and Chef.
Min 4 Pax : Cost per person USD 280.00 per person per day
2 Pax : USD 350.00 per person per day
Package Includes :Park entrance Fees, All Meals , Soft Drinks, Drinking water ,vehicle with Rooftents and Beddings , Chairs , Table ,Cooking Gas ,Utensils.
You can't miss this Holiday of a Life time.
Have Fun.