Hotel Chateau Chamonix for Mountain Getaways
Georgetown, Colorado Hotels & Resorts
'Pod' style coffe machines (#16 of 21)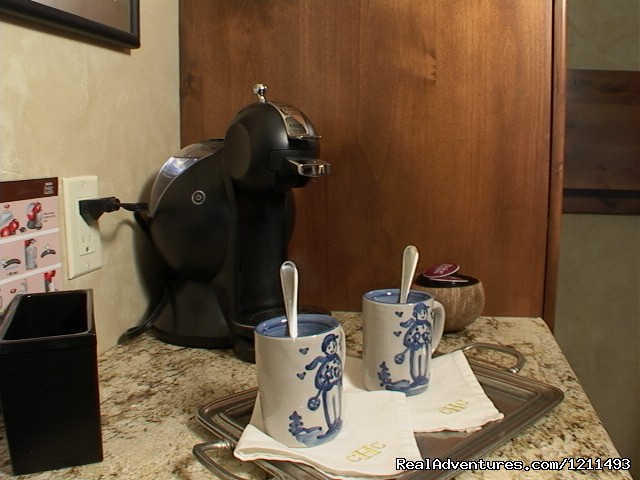 'Pod' style coffe machines (#16 of 21)
|
Send A Postcard
Each room offers pod style coffee machines that have both Expresso and Regular style coffee pods available. Coffee mugs are hand made and hand painted from the M.A. Hadley collection of winter ski scenes.
Advertiser Info

Marie Claude Williams
Hotel Chateau Chamonix for Mountain Getaways
(
Map
)
1414 Argentine St.
Georgetown, Colorado 80444
Reservations
Check Out All The Options
Free Travel Ideas Newsletter
Travel Companies & Advertisers