Activity/Tour

We offer two types of unique vacation experiences. If you are looking for a very private, very exclusive vacation where you are our only guests on our ranch, then you are looking for our Bison and Wildlife Adventure Vacation. Experience the pleasure of sleeping in your log cabin, or relaxing in a Lakota Sioux tipi while surrounded by a powerful bison herd in the magnificent Montana wilderness. Learn about the natural history of this awe-inspiring animal and participate in a bison behavioral study with our wildlife biologists. You can sit back and enjoy the solitude or fill your days with activities like whitewater rafting, horseback riding, hiking, or participating in wildlife studies and eco projects alongside our biologists. We are not a 'dude ranch or typical resort' where you will spend your entire vacation and meals with dozens of other people. Here, you are the private guests of internationally known wildlife biologists on the Wild Echo Bison Reserve shared only with wildlife, blue Montana skies and the Wild Echo bison herd. This Bison Quest vacation is available to only one private group at a time...yours.

But for those of you who can't join us overnight, then COME ON A BISON QUEST- for the experience of a lifetime in a single day! For an unforgettable Western adventure, join internationally traveled wildlife biologists, Dr Craig and Pam Knowles, in a close encounter with the Wild Echo bison herd high in Montana's mountains. Relax in the tipis and enjoy a complimentary "tea" surrounded by bison, then learn about the behavior, history and ecology of the largest land mammal in North America (yup, even bigger than grizzly bears!) during a "hands on" afternoon.

Start the afternoon with an introduction to the Wild Echo Bison herd in the high country of the Big Belt mountains just a little over an hour north of Bozeman, Montana.

When you arrive at the ranch headquarters around 1pm, we'll have to transfer all of you into our 4 wheel drive ranch truck (we don't allow any private vehicles around the herd because of the damage potential) and we'll head out to find the herd. We'll introduce you to Warf, the herd bull, and the dominant cows with their calves. Luckily, since most of the "moms" are very used to us, they come up to the truck to get their share of the oats - and Junior comes right along with them. There aren't many places you can sit and watch baby bison play tag with each other just a stone's throw away!

Your Bison Quest adventure runs from 1pm to 5pm and includes:

• Bison Interaction Program

• Bison and wildlife photography ops

• Ranch Tour

• Complimentary Afternoon "Tea"
Typical Day

There isn't really a "typical" day at the Reserve, but our first morning we usually give you a "show-me" tour of the ranch, and how it runs, then return to a lunch of natural and organic foods that might be comprised of grilled buffalo burgers, homemade buns, Dutch oven beans, an abundance of fresh vegetables and scrumptious Dutch oven desserts!

After lunch,we can take a nature hike, check out the baby birds in our bluebird, swallow or kestral houses, or spend the afternoon interacting with the bison herd.

Evening time at Wild Echo comes late since we're so far north. But after our outdoor barbeque dinner (bison steaks are often on the menu, along with homemade potato salad, chicken or other finger licking good stuff), there is time to sit in the wood fired "hot tub", sit around a campfire in the tipi, take an after dinner stroll, peek in on one of our wildlife studies, or learn how to make gooey chocolate delights in a Dutch oven. For those who want to look at the stars (and you will never see so many), we drive you up above camp, for some stargazing through our telescope. Or you can load up in the 4 wheel drive truck, and we're off for a look into the evening lives of the wildlife that lives here. Bears, coyotes, deer, elk, mountain lions and bobcats all live here. It's kind of like Christmas - you never know how many presents you'll get, or what you'll see!

Here are some of our "projects" that we have ongoing here and we can do any of them that you and your family decide you have time for.

Cavity Nesting Birds: We have numerous cavity nesting birds here on the Reserve, including bluebirds, house wrens, chickadees, tree swallows, and nuthatches, who will use artificial nest boxes. We will visit each box and record the bird species using it, how many young are in the nest, and how far along they are. For those of you who come later in the summer, we will discuss who lived there and look at their nests (the different bird species use different types of nest material in their box), while we clean out and repair the boxes for next year.

Bison Behavioral Studies: Monitoring bison behavior is one of our favorite jobs! We love spending time watching the bison up close - a glass of lemonade in one hand and binoculars in the other with a clipboard on our lap, lounging in the back of a 4x4 under a blue Montana sky- and we call it science ! And for the adventurous kids, we'll sit inside the cage over the water tank to get REALLY close to the bison when they come jostling and grunting to get their drinks! Pay attention to what you see here -after getting up close and personal with the bison here, you will better understand the behavior that you'll witness in the huge numbers of bison that we will see in Yellowstone National Park.

Small Mammal Studies: Small mammals are, well, just that - the small furry critters (though many folks might simply call them mice) that are so important to our world for numerous reasons. They serve as an indicator of various habitat types and provide information on the health of those systems, as well as provide a vital food source for our birds of prey and mammalian predators (this little short tailed weasel is just one of the camp residents who depends on the mice in the area for food). We use live trapping and marking as a means of determining small mammal abundance and distribution.

Plant Studies: Don't you just love how biologists call all of the fun things they do, "studies". Lends an air of distinction to having fun with wilderness. We'll take nature hikes and learn about the uses of the plants we see - both by the animals that live here, as well as what the Native Americans (and you) can use them for. We'll also collect plants (pick flowers), put them in plant presses and make them into herbarium specimens (flatten 'em, dry 'em and put them in a scrapbook for you to take home with you). Plants are a fascinating part of any ecosystem, and understanding them will go a long way to helping you understand the wild world around you.

Habitat Manipulation: We have numerous projects underway to improve, and/or protect, wildlife habitat for those who want to do something really physical. Some of these include:

• Aspen enclosures: Aspen is an important wildlife tree, so we are fencing around groves of aspen to protect the small trees from the bison (they just love to use their horns to level the little guys). The fences are simple "jack leg" fences that are super easy, and quite fun, to put up.

• Elimination of invasive non-native plants (weeds): We are monitoring various methods of trying to eliminate weeds which are invading the high mountain country and replacing native plant species. This involves some physical manipulation (pulling the obnoxious things up by the roots or cutting them off below root line, etc). Then, using GPS, we keep track of which methods are the most effective.

• Piling slash and old deadfall to be burned during periods of wet weather to reduce fuel levels to prevent catastrophic wild fire. If we're lucky enough to have some wet weather, we just love to do some big bonfires.

Kid Specials: Okay - these are supposed to be for the kids, but we find that the grown-ups usually can't stand being on the sidelines.

• Drum Making: We were taught by an Assiniboine medicine man, and we are honored to be able to share that drum making craft with those interested. There is something haunting about drums - perhaps they take us into the past when our own ancestors used them to summon the spirit world.

• Play with paint: If you like to get "gooey", we'll play around with paint and Native American designs. You can paint your own medicine bag, or help us decorate the tipis.

• Speaking of medicine bags - each kid gets to make their own.

• Stargazing: It's hard to ignore the stars when the night skies here at 6000 feet in the mountains are just dripping with them. We'll take a night time sojourn where the only lights you're going so see, are those that you can see through a telescope aimed at the heavens

• Hot tubbing: Ok, it's not like the "hot tubs" you'll find at some luxury resort. Here it's a rustic wood fired "hot tub" unlike anything you've ever seen before. But just how we do it is a secret until you get here!

• Dutch oven cooking: We've always been surprised at how many of our younger guests are fascinated by the Dutch oven. Don't know what that is? Well, we've come up with a couple of simple yummy dessert recipes that the kids can whip up while learning just what this "pot" is and why it's been used for 200 years in the American West.

• And, of course, there is the campfire. Sometimes outside, sometimes in the tipi, but it's hard to let a night go by without one. We may sing around it, roast s'mores over it, or just watch the flames dance to the haunting sounds of the drums (you can count on the kids to get out those newly made drums). Serenaded by coyotes and mama buffalo grunting to their calves - it just doesn't get any better than this.

Day 4: Saddle (or Hike) Up! For those so inclined, we can saddle up to head high up into the Big Belt Mountains, meandering through meadows and under the forest canopy. When everyone is ready to get off and stretch out those saddle kinks, we gather around some bountiful picnic lunches (for any of you who choose not to accompany us on horseback, you can hitch a ride with the ranch truck when it brings us our picnic lunch. And you won't even be stiff from sitting in a saddle all morning!) Or, if you'd rather not sit on a horse, we have some lovely (and very easy) hikes (we drive part of the way) that take us to an overlook point where we can see numerous mountain ranges surrounding us. And when we return to camp, we can fire up the hot tub for a long relaxing soak under the stars. What better way to work out muscles that have been on the back of a horse or hiking!

Day 5 & 6: A land of enchantment and wonder, and the most famous Park in the world - we're in love with Yellowstone National Park and think you will be too. Determined to show you as much of our beautiful state as we can while you are here, we will drive through the aptly named Paradise Valley at the foot of the Beartooth/Absaroka Wilderness and into Yellowstone through her northern boundary. We'll stop and take a look at the fascinating terraces in Mammoth, enjoy a picnic lunch then continue on to the spectacular Upper and Lower Falls in the Grand Canyon of the Yellowstone River. Our schedule in the Park can be varied depending on what you and your group would most like to see. Wildlife watching means we get up early and look for grizzly bears and other wildlife before moving on to Old Faithful and the Geyser Basins. We'll take some time to wander through the bubbling mud pots and spitting geysers, and then exit through West Yellowstone on the west.
Age range, type of group

Families, kids, seniors, singles, couples, any age and gender.
Sleeping and meals

Accommodations

We have 2 authentic and charming log cabins. The main floor of each log cabin has one king size or 2 twin beds, as well as a private bath, with sink, shower, and toilet. The half loft upstairs also has 1 or 2 beds. We provide an "old west" feel combined with the luxuriousness of 400 count fine bed linens, cozy comforters, and buffalo robes.

We also have authentic Lakota Sioux tipis available for a place to relax, have a massage, sit around a campfire or even sleep in, if you've never had the experience!

Sauna Experience Native American Style

Bison Quest camp also features a traditional native American sweat lodge and you are invited to experience its ancient purification rites. Although we will share with you some of the traditions used by Native Americans here in Montana, the sweat will be uniquely yours.

Meals

We are not gourmet cooks and you're not going to find fancy French meals or elaborate sauces whipped up to cover your food here on the Reserve. You can find those things in any big city. We make the kind of meals one eats on a western ranch. Simple, natural, wholesome, healthy, and scrumptious. We've never seen anyone turn their nose up at our food!

Your first meal will probably be a Dutch oven "buffalo" roast with organic vegetables and homemade breads. We have a variety of foods available (one of our questionnaires will be about your food preferences), but for those of you who like beef, you're going to love bison. It's a little sweeter than beef (with a lot less fat, calories, and cholesterol) and the roasts just melt in your mouth. Of course, we have other options for those who wish them.

Special Dietary Needs

If you have personal needs and/or allergies, feel free to contact us. We are always open to learning about new ways of cooking that cater to your personal experience. We will do our best to accommodate any special dietary needs you have (food allergies, vegetarian, vegan, kosher, etc). All we ask is that you work with us to make sure that all of your needs are met. Additional fees may apply if we need to purchase unusual food items.
Policies & Restrictions

We don't have any restrictions on age or gender, but because of the remoteness of our ranch from medical care, people with health issues will need to take that into consideration. Since you will be living surrounded by a bison herd, pets are not allowed for their own safety.
Other Information

Activities: All lodging, meals, guide services and activities on the Reserve are included in both of our vacation packages. However, any off-Reserve lodging, meals and/or activity fees are not included unless otherwise specified. Airport pickup, as well as transportation to all listed activities, is complimentary. Allow one full day for each activity unless otherwise noted.

Inclusive activities (one daily because of time constraints):

* All projects (see Eco Projects), activities, lodging and meals while on Wild Echo Bison Reserve

Activities that can be arranged for an additional fee for the Bison and Wildlife Adventure Vacation (transportation is complimentary)

* Yellowstone Overnight 2-Day Trip

* Horseback Riding with mountain picnic

* Whitewater Raft or Float Trip

* Guided Day of Fishing -

Advance Reservations

A deposit of 25% is required to confirm your package and rates at the time of booking, with the balance of the package rate due 30 days prior to your arrival date. Because of the limited number of groups, deposits are not refundable but may be credited toward a future visit if you need to change dates. If you wish to change the dates of your stay, you must notify our office in writing. After 30 days prior to your arrival date, you will be charged for the entire time of your reservation. Above rates are subject to change without notice. We accept MasterCard, VISA and Discover Card.

This is a wilderness experience and activities are subject to change or substitution because of weather or unforeseen circumstances. Since we only work with one private group at a time, we do have the flexibility to move many of our activities to different days if it helps provide you with the best experience possible.
Availability & Reservations

Bison Quest bison and wildlife adventure vacations - Starting at USD $125 per trip pp
Also of Interest Near
Bozeman, Montana
Similar Nearby Listings (See All)
Featured Adventures Nearby (See All)
Featured Accommodations Nearby (See All)
Add Your Travel Services and Accommodations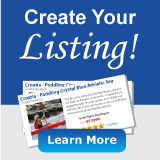 Add a multi-page listing promoting your accommodations, tours or travel services to customers on our network of travel sites. Your listing page includes an interactive map, availability calendar, reviews, photo-gallery and more.
Create Your Listing