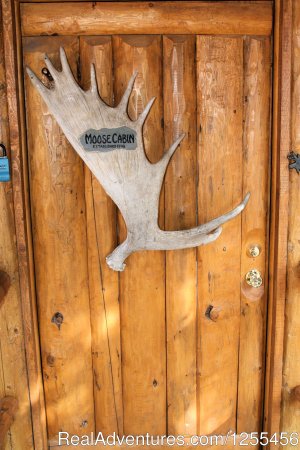 Starting at
USD $230.00
per night
Surrounding Area

Bear Paw Adventure is located about one mile north of historic Anchor Point on the Alaska Kenai Peninsula. The town of Anchor Point is so named because the famous explorer, Captain James Cook, sailed the HMS Resolution into these waters in May of 1778, looking for a northwest passage connecting the Pacific with the Atlantic. The Resolution anchor here one night and the next morning lost one of the ships anchors. Cook named the location Anchor Point.

The Kenai Peninsula, and especially Anchor Point, is well known for its scenic beauty, abundant wildlife, world-class fishing and unlimited adventure opportunities. Four volcanoes, Redoubt, Iliamna, Augustine and Douglas can be seen from Anchor Point, looking across the waters of Cook Inlet.

Anchor Point is a census-designated place, with a population reported by the 2000 US census as 1,845 people or about 20 people per square mile. Anchor Point is the western most point in the North American connected highway system. The small community is located on the northwest corner of Kachemak Bay, about 15 miles west of Homer. Incredible views of the glaciers and rugged peaks across the Bay are seen from Anchor Point.

You will find lots of things to do in the Anchor Point area, including fishing, marine tours, flight seeing, hiking, kayaking, dog sledding, bear viewing, flightseeing, golfing, visiting art galleries and museums, education tours, a wide variety of dining choices and of course shopping.
Vacation Rental Property

Bear Paw Adventure is located on 14+ acres of land, approximately one mile north of Anchor Point. This is the first use of the property since the original homestead, and except for construction of the log buildings, few changes have been made to the property. Evidence of the homestead is still visible.

Whatever adventures may be planned for an Alaska vacation, a stay in the Wise Old Hunter Lodge, the Bear Den Vacation Home, the Anchor Point Captain Cook Lodge or the Moose Cabin at Bear Paw Adventure will go down as one of the highlights of the trip. These buildings are unique log structures, made by the Bear Paw family from beetle-killed spruce trees, and constructed using a Swedish, full scribe method that produces tight, wood-to-wood, chink-less joints. The buildings are nonsmoking.

The Wise Old Hunter Lodge, Bear Den Vacation Home, Captain Cook Lodge and Moose Cabin are located on Camai Road, a short gravel road that connects with the Sterling Highway at Mile Post 155, about one mile north of Anchor Point on the Alaska Kenai Peninsula. The buildings are located in the spruce trees and wildflowers on the east side of the Sterling. This is a private, secure, natural, and quiet area that has been left as undisturbed as possible so that guests can enjoy a true sample of Alaskan nature. Across the Sterling on the west side is the bluff that overlooks Cook Inlet, and a view of four active volcanoes.

Entrance to Wise Old Hunter Lodge and Moose Cabin is gained from the parking areas via covered, raised walkways with hand-made log handrails and log posts. A cross walkway connects the Lodge with the Cabin and it is a great convenience for large parties who occupy both buildings. Heating is provided in all four buildings by energy-efficient oil-fired heaters.

Guests can enjoy playing horseshoes, badminton and volley ball on the property and picnic tables are also available.

When entering the Wise Old Hunter lodge, guests step first into an entry room that doubles as a bedroom. By day, the window blinds can be open, making this a bright room surrounded by the spruce trees, and creating the feeling of being one with nature. In the evening, the blinds can be drawn and this room can be closed off from the rest of the building, resulting in a very private, quiet sleeping area. This front room features a queen size log bed with an incredibly comfortable mattress. The other end of the big front room has a trundle bed that can be made up into two twin beds or a double bed and this is normally used only when the Lodge is occupied to capacity (9 or 10 guests).

A short entry hallway connects the front room with the main building at the Wise Old Hunter Lodge. The laundry room is connected to this entry hallway. Interesting Alaskan first-day-of-issue stamps with framed commemorative drawings issued by the USPS are displayed on the entry walls.

One of the first features guest will see from the entry hallway is a one-of-a-kind spiral stairway, made entirely of logs, with a large vertical center post supporting treads that spiral around it and lead to the loft, and with and a twisted log handrail that connects the tops of the log spindles along the outside of the stairs. Guests often ponder how this stairway was made.

Look up from the carpeted floor in the main room of the Lodge and other notable features come in to view, including full body mounts of a caribou, Dahl sheep, lynx, and wolverine; and a neck mount of the family's first trophy bull moose (Big Bull) taken in the Alaska Interior in 1987, the trophies positioned high in the room that has an open ceiling, reaching to 28 feet in the center. Family art work is displayed on the lodge walls, including watercolors of the grandchildren and a Giclee print of a watercolor based on a bald eagle photo taken along the Anchor River beach road.

A large hexagon window high on the south wall lets in lots of light and offers views of the trees and the mountains across Kachemak Bay. A hand-cut, nearly life-size wood veneer inlay of a big bull moose covers one section of one of the main room walls.

The main room of the Lodge includes a large dining table with intended seating for 8, although additional chairs can be added to seat 10. Guest can relax on the couch and watch satellite TV or DVDs. These appliances are organized on a hand-made log entertainment center, which also includes a supply of magazines and books, including some writings by the Wise Old Hunter that relate events of hunting and other trips in Alaska, dating back to 1986.

A small work desk in the main room can be used for those who want to stay in touch with technology during their visit, and includes phone, lamp, and surge-protected power strip for your computer. Wireless internet service is provided free. The desk chair is handmade from beaver sticks (willow branches with the bark gnawed off by beavers as food for a coming winter) collected from the Interior rivers during moose hunts; and the seat is covered with a beaver belt from a pond near the Wise Old Hunter Lodge.

The full, bright kitchen is equipped with just about everything you might wish for, including full-size refrigerator/freezer, glass cook top, convection oven, microwave oven, double sink, coffee maker, coffee grinder, toaster, electric can opener, waffle maker and mixer. The cabinets include dishes, glasses, cups, bowls, silverware, measuring cups & spoons, pots, pans, mixing bowls, frying pans, spatulas, and strainers, along with a supply of paper towels, paper cups & plates, aluminum foil, plastic wrap and bags. There are also supplies of coffee, teas, dish detergent, salt, pepper, garlic and a variety of other spices, sugars, flour, corn meal, cooking oil, vinegar, pancake mix, etc. The refrigerator is usually loaded with mustard, ketchup, salad dressing and other condiments and a minimal supply of popcorn and canned food items can be found in the cabinets. This kitchen has everything you will need to prepare your own meals or you can just make coffee there and eat out at the local restaurants.

A small downstairs bedroom has two twin beds with lots of room for clothes in the built in cabinets and in the handmade, log chest of drawers. The main bath at the Wise Old Hunter Lodge is on the first floor and includes a bathtub with shower that is equipped with body wash and shampoo dispensers.

Climbing to the top of the spiral staircase, guests will find four twin beds, a half bath, and lots of room for clothes in the handmade log chest of drawers, the closet, the built in cabinet and the cabinets in the half bath.

The south porch of the Wise Old Hunter Lodge is equipped with log furniture and is a great place to soak up some sun. Take a few steps down from the porch and you're on a big open deck (24 feet by 24 feet) that has a covered BBQ area with a large split-log bar. Guests can relax at the bar and have a drink while sitting on the log barstools and tending the BBQ. A glass top table and chairs on the deck offer a good place to eat outdoors with nature. Both the deck and the porch are surrounded by hand-made log handrails and posts.

Guests open the handmade door to Moose Cabin using a large, dropped moose antler. Like the Wise Old Hunter, the entry room of the Moose Cabin serves as a sleeping area, this one with two twin beds. There is also a small work desk in this area that has a desk lamp and surge-protected power strip. Wireless internet service is provided free. The entry room is a long, narrow room with log inside and exterior walls. The outside wall is filled with windows that let in lots of light but that are equipped with blinds that can be closed off for privacy and to shut out the mid-night sun.

Around the corner from the entry room, guests will find a bright sun room with a dining table that comfortably seats four or five. A back door leads to an open deck, equipped with lawn furniture and a gas BBQ grill, and protected by log handrails and posts. Moose are frequently seen from the deck and from the sun room, especially in the late evening hours.

A large set of moose antlers hangs over the doorway that leads from the dining area to the main part of the Moose Cabin. The main room of the cabin has an entertainment center, including satellite TV, DVD & CD player. Guests can relax on the padded, handmade log furniture or sit back on the leather recliner chair and couch and watch their favorite TV shows. The cabinets are stocked with kitchen equipment and supplies, similar to those in the Wise Old Hunter Lodge, and the dinnerware features a moose pattern - what else?

The second sleeping area in Moose Cabin is a small bedroom with two twin beds that is closed off from the main room by a sliding door. The bathroom is on the other end of the buildings and has a shower bath. Guest can store their clothes and gear in the cabinets and built in chests. A temporary bed can be added for a fifth guest.

Bear Den was built in 1995 from local spruce trees. It was first used by fishing customers of Bear Paw Charters and later used as the home of the Bear Paw family. Several additions have been made to the original structure and it was returned to service after renovation in 2010, as a vacation rental.

The Bear Den has 2180 sq ft living space plus a large open BBQ deck. It is a 2-story building. Guests gain access to the Bear Den's entry porch from a front deck that is positioned immediately in front of the parking area. The entry room is the place to kick off your shoes and hang up your coat and hat - and it even has an upright piano for those who want to entertain their fellow travelers. The entry room also has a futon bed.

From the entry porch, guests proceed to the dining room, breakfast bar and kitchen. The kitchen is equipped with everything needed for meal and snack preparation. There are lots of supplies and a wide variety of spices. The Bear Den's big family room is one step down from the main floor. The bright, sun-lit family room includes a log entertainment center with satellite TV and DVD/CD player, leather recliner couch and chair, an over-stuffed couch, foosball table and a handmade oak desk.

Adjoining the family room is a large Green Room with a sun roof that provides solar heating for the entire building. The Jacuzzi tub in the Green Room is a great place to relax and soak up the heat after a hard day of fishing or other exciting Alaskan adventures. The Green Room also has a day bed that sleeps one or two guests.

Bear Den has a laundry room, storage room, and a workroom with space for three computer work stations. Free wireless internet is provided.

The second floor to the Bear Den has two bedrooms, one with a queen bed and the second with four twin beds.

Bear Den has a half-bath on the first floor and a shower bath on the second floor.
Sleeps & # of Bedrooms

The Wise Old Hunter Lodge has four sleeping areas, with a total of 9 beds, and sleeps up to 10 with 2 in the queen bed. One full bath and one hath.

The Bear Den Vacation Home has four sleeping areas with a total of 8 beds, and sleeps up to 9 with 2 in the queen bed. One shower bath and one half bath.

Moose Cabin has 4 twin beds in two sleeping areas. A temporary bed can be added for a fith person. Shower bathroom.

The Anchor Point Captain Cook Lodge has two queen beds and four twin beds, sleeps 8. Two full baths, one on the first floor and one in the loft.
Services Offered

In addition to providing first class lodging, Bear Paw Adventure also provides free booking or assistance and suggestions for finding and enjoying exciting Alaskan adventures. Complete adventure packages are available.
Policies & Restrictions

No smoking is allowed in any of Bear Paw Adventure's buildings. Pets are not permitted inside the buildings.
Other Information

You can review more recent guest comments on our website.

2011 Guests Appraisals: Experience Alaska the way it was meant to

Bear Den Guest (2011): Your cabins are beautiful! If and when we come back to Alaska we will be giving you a call. We loved the homey feel and spaciousness. Thank you for helping make our Alaska experience so wonderful! Jenny and Phil, Cannon Falls, MN.

Wise Old Hunter Lodge Guest (2011): Very nice, clean and comfortable home away from home. So nice and quiet. Would love to come back with our son , daughter and granddaughter. Anchor Point Seafood will ship packages home, not just fish. Very nice and helpful. Trish for Stevens Point, WI.

Wise Old Hunter Lodge Guest (2011): This is our favorite Alaskan get-a-way, even though we live in Alaska! We love the cabin, it is always very comfortable, clean and very well stocked. It is perfect for our family (including 3 school-age children). Thanks for the great memories every summer? Susan from Eagle River, Alaska.

Wise Old Hunter Lodge Guest (2011): Our party had all 3 vacation homes, each more lovely than the other. Everything an entire family could want was available! We all appreciated the fish cleaning station and you permitting our freezer (we had 25 lbs of crab that needed kept frozen.). You certainly made us feel right at home - we will be recommending Bear Paw to anyone coming to the Homer area. The artwork and animal trophies are amazing. There is simply not enough room on this page to tell you how happy everyone was here and we have high hopes that we will return to stay with you in the future. We love Bear Paw!! Leslie from Beloit, Ohio.

Wise Old Hunter Lodge Guest (2011): Gift items are expensive. Enjoyed our stay, the lodge is beautiful. Wish we had more time to enjoy it. However we had 5 fully-packed days of adventures leaving early and returning late. We did extend our stay for a day and appreciated it when we called at 10:30 PM to see if the Lodge was available and our call was returned within 15 minutes. Sorry for the late call. Cheri from Grahm, WA. [Note about price of gift items. We have only a small inventory of gift items. Our caps and sweat shirts are high quality and we have them priced below the manufacturer suggested retail price, the Wise Old Hunter.]

Wise Old Hunter Lodge Guest (2011): Great place. It was above expectations. Jackie from Fitchburg, WI

Moose Cabin guest (2011): Our stay at Bear Paw was great. The Moose cabin was perfect for the 4 of us. With good weather and good fishing it was a wonderful trip

Thank you for helping us be part of the Alaska adventure. I hope I can do it again next year. Mel from Isle, MN.

Bear Den Vacation Home guests (2011): Excellent - lots of space. Very nice accommodations. Suggestion: Provide directions to Safeway and grocery stores. (Directions to Safeway and other local stores will be placed in all the buildings.) Joseph, from Colleyville, TX.

Wise Old Hunter Lodge guests (2011): We had a great time. The lodge was great to stay in and so clean and comfortable. Also, all the contacts you gave us for fishing and the fjord tours were right on!! We look forward to staying there again, and you will be busy if even half the crews I have told and recommended you to them call and book. Hope to see you soon! Rhonda and family from Vancouver, WA.

Moose Cabin guests (2011): Absolutely loved Moose Lodge (Cabin) Very homey log cabin with a beautiful wilderness setting among cedar (spruce) trees and wild flowers. The setting was so quiet, peaceful and serene. All we planned to do this trip, since have been to Alaska many times, was fish and the location was ideal to the halibut launch park. The lodge is also located sixteen mile to the Homer Spit and no trip to Alaska is complete without a trip to the Spit. The cabin was so warm and cozy after a cold day halibut fishing and snuggling under the flannel sheets was pure heaven. We spent a quiet rainy day reading John's books on his three Alaska moose hunts. My husband is not a huge reader, but read each book through before putting it down and then on to the next. We truly loved Moose Lodge and look forward to staying there again. Also, John was very helpful prior to the trip providing answers to questions about the area. (We) cooked and ate our meals in the cabin. Charlie & Linda from Crestview, FL.

Bear Den Vacation Home Guests (2011): Outstanding, Spectacular, Comfortable, Roomy, Luxurious, Beyond our Expectations. Shirley from Pennsylvania Furnace, PA.

Wise Old Hunter Lodge guests (2011): The Wise Old Hunter Lodge was perfect for our family. It was even better than home! The moose head is priceless. Tricia and Scott from Boston, MA.

Bear Den Vacation Home Guest (2011): This is the second time we have stayed at the Bear Paw Adventure Cabins and we were very pleased with you again. The pet accommodations were awesome. The cabin was so clean. The deck was a great place to hang out. We love being able to cook for all the kids and being right in the middle of everything. Such a beautiful place with tons of space for 2 families to stretch out. Chelsey from Anchorage, Alaska.

Moose Cabin Guest (2011): We stayed at the Moose Cabin which was more spacious than we expected. John, the host was great, and is always available if needed. We were also surprised how well this cabin was stocked. You are all set here. I requested that the moose and her young share the rent since they were there all the time. I give 5 stars for the value of this cabin. Oh yea, we chose to stay an additional night. Greg from North Street, Michigan.

Wise Old Hunter Lodge Guest (2011): We have had a wonderful time staying with Bear Paw Adventure. The workmanship of the cabin was exquisite. Your hospitality was welcome. We will definitely return to visit. I would recommend Bear Paw Adventure to anyone who wants to have a great time in Alaska. Diane from McKinleville, CA.

Bear Den Vacation Home Guests (2011): Our stay in the Bear Den was more than we could have expected. You were very nice and helpful to our family while we were here. You made our family vacation very memorable. The cabin was beautiful and peaceful and we look forward to coming back on our next vacation. God bless. Leon and Shanan from Elmendorf, Alaska.

Bear Den Vacation Home Guests (2011): We had a wonderful time a the Bear Den. The beds were very comfortable and it was really spacious. We all even saw a moose the first night here. Every time I had a question and called, John answered every time. Thank you so much for our wonderful Memorial Day Vacation. Ann from Ft. Richardson, Alaska
Availability & Reservations

Unique Lodging and Exciting Adventures in Alaska - Starting at USD $230.00 per night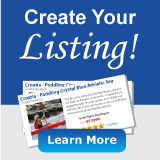 Add Your Travel Services and Accommodations
Add a multi-page listing promoting your accommodations, tours or travel services to customers on our network of travel sites. Your listing page includes an interactive map, availability calendar, reviews, photo-gallery and more.
Create Your Listing
Also of Interest Near
Anchor Point, Alaska
Similar Nearby Listings (See All)
Featured Adventures Nearby (See All)
Featured Accommodations Nearby (See All)