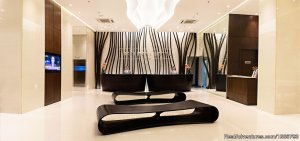 Cebu, Philippines Hotels & Resorts - 1.9 miles away
What You Want. Where You Want. When you have to be around the places you need and to be within the city, Bayfront Hotel Cebu is for you. This affordably priced iconic mid-rise hotel sits at the cen...
» View Details
Contact For Rates & Specials!