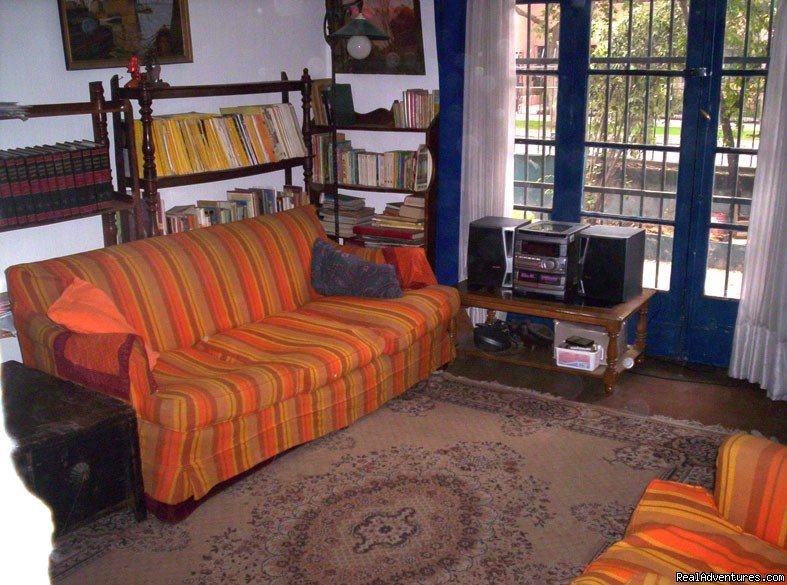 Santiago, Chile Vacation Rentals
2

Bedrooms

4

Sleeps

1

Bathrooms
We have a big room for rent, with furniture, Internet access, tv cable. It is in Ñuñoa near Irrarazaval and Salvador, both streets with lots of public transport to different areas of the city. Contact me for more details
3.7/5 Stars --
From $190 / month
Surrounding Area

We are two blocks away North from Irarrazaval and one block away East from Salvador, both of them have lots of public transport that can take you anywhere (Down Town, Universidad de Chile, Universidad Católica...etc). And you could also walk to the subway Metro Irarrazaval at about six blocks from here, It connects the hole city. We also have a supermarket with drugstore at about 4 blocks and a small park at 3 blocks too.

Vacation Rental Property

Our apartment is in the first floor of a two floor house. We have two rooms available for rent, if you rent either of the rooms you can share the front yard, the back yard, the living room, the bathroom, and the Kitchen.

Map & Directions

Julio Prado 1999 Ñuñoa, Santiago, Chile

If you arrive in Chile the best way to get somewhere with out getting lost is to take a transfer (that is my opinion). Transfer usually cost about 8 US dollars (you have to pay it in pesos witch is about 4.000 pesos). The safest transfers are the ones that have their offices inside the airport. Once you choose a transfer you give him the direction and pay him once you arrive at the house.
If you were coming to my house you will have to tell him "Me lleva a la dirección Julio Prado 1999 esquina Colo-Colo, en Ñuñoa".
Since the airport is at the other end of the city, it usually takes about an hour to get here.


Rates & Availability

We are asking for 110.000 pesos per month (the room in the picture) and 90.000 pesos per month the smaller room that has private bathroom with shower, but I still don't have a picture of it. If you come with a pawl and rent both rooms we will give you a 10% discount on the sum of both.

*Please

contact advertiser

for rates & availability for your travel dates.