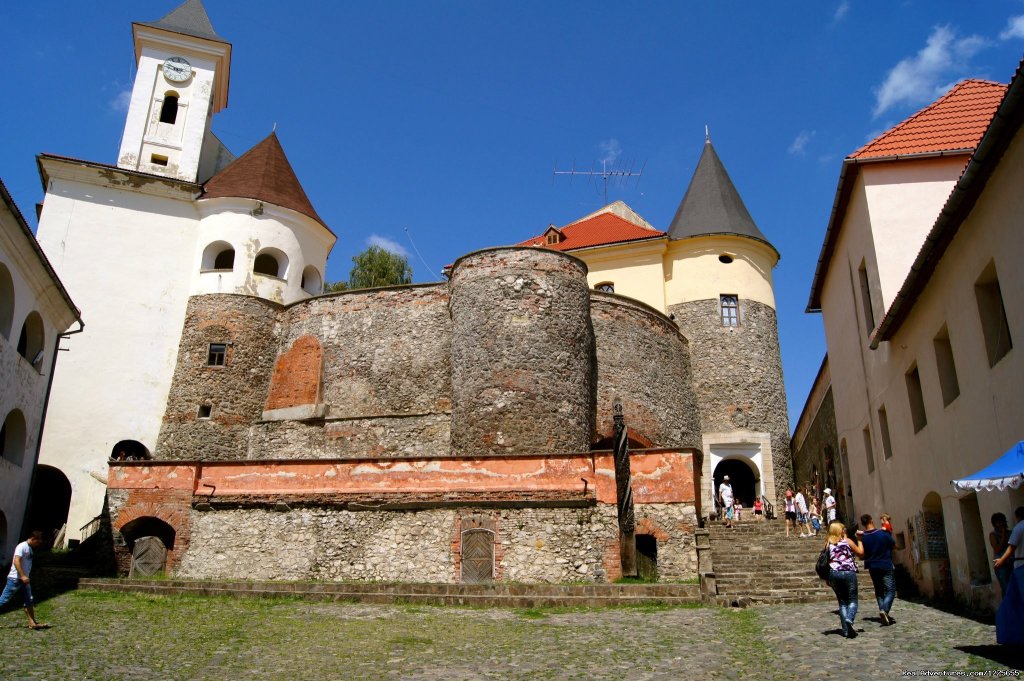 Khust, Ukraine Cultural Experience
Fantastic opportunity to explore Ukrainian rural life and culture with native speaker and in a small group of 10-12 people staying with local families, visiting sustainable community projects, tasting organic cheese and listening to local music ba
4.8/5 Stars --
From $1,032.00 / trip
Activity/Tour

Fantastic opportunity to explore Ukrainian rural life and culture with
native speaker and in a small group of 10-12 people staying with local
families, visiting sustainable community projects, tasting organic
cheese and listening to local music bands. Day trips and walks in
virgin forests, trips to cultural centres, theatres and museums,
workshops with local craft people. £800- all inclusive (accommodation,
daily food, trips entrance fees, workshops, guide) except transport to
Ukraine.
places we are going to visit( Transcarpathia, Lviv)

Typical Day

Highlights of the trip.
Wooden Churches of Transcarpathia
Local home made food
Workshops with local crafts men
Ukrainian Party with Hudaki Village Band
Walking in virgin birch forest
Visit the cultural capital of Ukraine - Lviv

Map & Directions

Nyzhne Selishche, Transcarpathia, Khust, Ukraine 35704

Points of Interest

Adventure trip to Ukraine

5,Bruce Thomas Close, Hereford, United Kingdom

Train Station

Lviv, Lviv Oblast, Ukraine

Rates & Availability

Dates of the next trip (29th of June - 6th of July 2013) We start and Finish our trip in Lviv.

£800 per person - All inclusive( accommodation, food, transport, guides, activities)

*Please

contact advertiser

for rates & availability for your travel dates.