»
Home
» Advertisting Overview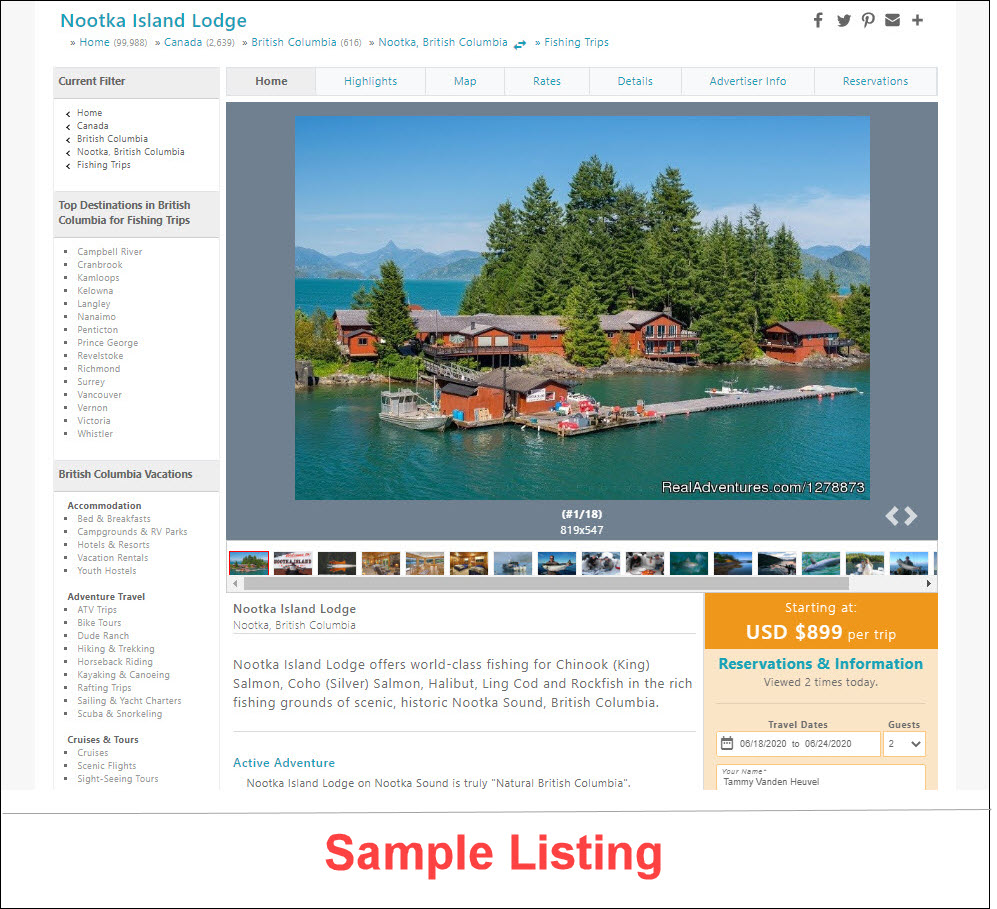 Now until Sep 25, 2021
Normally $249.95/year
Only
$199.95
/ year
Reach Millions of Travelers
with a Listing on RealAdventures

Create your listing on RealAdventures to reach millions of travelers searching for the best accommodations, adventure travel, tours, vacations and travel services.


Guests Contact You Directly
Direct Inquiries: Guests contact you directly for reservations or more information.
Global Reach: 185 countries, millions of travelers.
Categories: 120+ travel categories.
Manage 24/7: Update your listing instantly, anytime and anywhere.
All Listings Include
Unlimited Details and Information: Add as much information about your accommodations and services as you wish.
Up to 26 Images: Up to 26 images to show your guests what they will experience.
Interactive Map: Create a detailed map showing your location and surrounding points of interest.
Amenities: Add all the amenities you offer.
Ratecard: Build a full ratecard for peak or off-peak, summer or winter, weekdays or weekends. Add discounts that you offer.
Adding Your Listing Is Easy
Start by creating an account on RealAdventures

Then create your listing by adding the title, location and category

Upload images of your accommodation or travel service

Next, enter details telling guests what they will experience

Promote your listing to your guests, friends and contacts

Travelers will start sending inquiries directly to you for reservations or more information.
Respond to all inquiries and make the reservation.

No Commissions
No Commissions: Unlimited reservations with no commissions.
Simple Annual Listing Fee: Just $199.95

/ year

(

Normally $249.95/year

)