Typical Day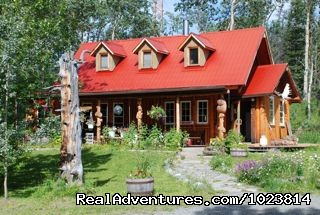 Half-day tours range from 5-15 miles in length. Extended tours offer 20-65 miles of spectacular biking each day. We travel in areas off the beaten track and feature healthy and abundant meals of Alaskan seafood and other delights. Everything is taken care of -- your job do is to ride and enjoy the scenery! Van support provided on all tours.
Sleeping and meals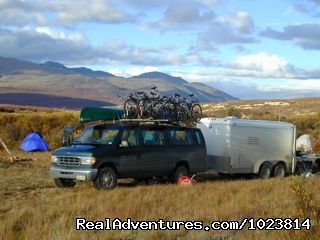 Due to the remote locations, our extended tours generally combine luxury camping with lodge stays. We camp in style and are excellent cooks!
Restrictions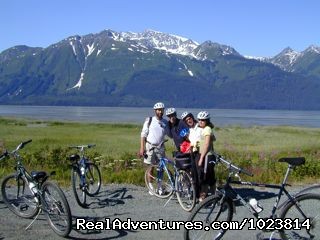 Our minimum age varies with the tours but is generally 10 or 12. Minimum height for all tours is 4 foot 6 inches. Pets are not allowed on tours.
Other Information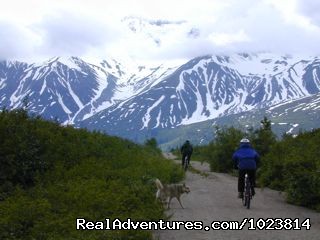 We are locally owned and operated. We were the first
bicycle tour
ing company in Alaska -- established in 1988. We live here year-round and know our region well. We take thousands of people biking in our backyard every season. Custom trips are available combining biking, sea kayaking, mountaineering and river rafting.