Great House with Stunning View Close to Everythin
Prades, France Vacation Rentals
Surrounding Area
Vacation Rental Property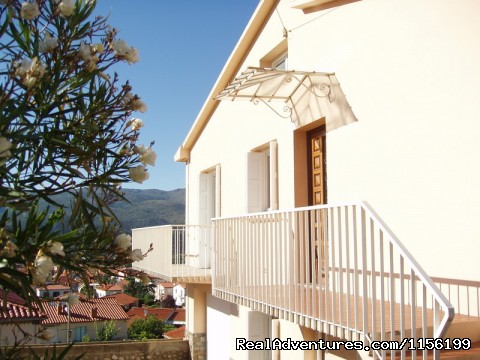 Our rental house is located in a cul-de-sac, up the hill and is quiet. Believe me you will love the view - we bought the house for it! A separate entrance to each of 2 floors. The house contains six rooms on two floors, 135 square meters. There is central heating and a convertible air-conditioner - on the first floor. Two bedrooms on the first floor, dining-sitting room, dining place for 10 persons. A separate kitchen. Bathroom, separate water closet. Wonderful view from dining, sitting room and the kitchen, as well as from the terrace.Two bedrooms on the ground floor (one double, one with twin beds).Sitting room with a sofa-bed. Shower room and a separate water closet. Our garden is fenced and has a BBQ corner. There is also a garage in the house and enough parking space for 1 more car - in front of the gates.
Sleeps & # of Bedrooms
Our house sleeps 2-10 people + a baby in comfort, in 4 bedrooms (3 with double beds, 1 with twin beds)+ 2 double sofa-beds + a sofa-bed for 1. But we can accommodate up to 13 people if you are really close. There are 1 full bath with a shower, 1 shower room and 2 WCs in the house.
Amenities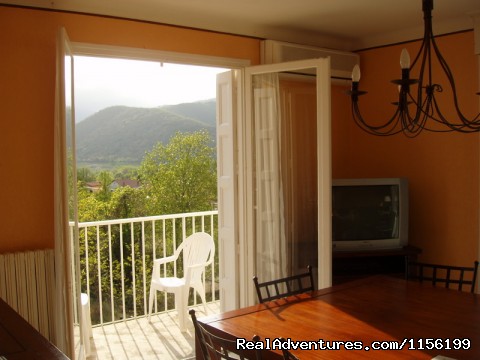 Whe have 2 TVs (one in each of the seating rooms), with satelite and cable programmes,a stereo system and a DVD player for your entertainment. .A separate kitchen is equipped with gas stove, microwave, dishwasher, fridge-freezer, dishes, cutlery, kitchen utensils, electric pot, coffee machine. Also a washing machine is installed in the garage, and we have an iron with ironing board and a vacuum cleaner for your needs.
AND WE HAVE A GAMES ROOM WITH TENNIS TABLE FOR YOUR ENTERTAINMENT.
Services Offered
Bed linen and towels will be provided. If you don't want to clean the house before your departure - please tell us! We'll arrange it with our house keepers and deduct 100 Euros from your security deposit. Any additional cleaning can be arranged upon request, on the spot.
Rates & Availability
Available all year round. Min length of stay is 5 nights is July and August and 3 nights - the rest of the year.
ATTENNTION: IF YOU ARE NO MORE THAN 4 PEOPLE IN THE PARTY - THE PRICES WILL BE REDUCED BY 20 %.
Other Information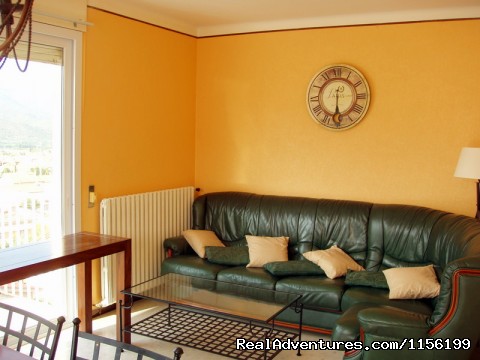 Places to visitVillefranche de Conflent A beautiful medieval town with complete fortified walls. There are also stalactites caves at a one km distance from the town. And the town itself is the starting point for a ride on Yellow Train, probably the number one attraction in the area. You can ride in open or closed top carriages admiring the breathtaking view. Abbeys at St Martin de Canigou & St Michel de Cuxa are superb examples of Romanesque architecture in beautiful locations. The 1.3 km long path to St Michel de Cuxa starts almost from the gate of the house. By the way, St Michel de Cuxa it that very place where the heroine finally kills Dracula in the best-seller by Elizabeth Kostova 'The Historian'. Tautavel Museum, believed to be the site of the oldest human in Europe. Spectacular panoramic views can be enjoyed in Les Lacs des Bouillouses where you can get by chair lift.The Perfume Tower in Mosset, the organ shaped mountains near Ille-sur-Tet can be reached in 15 minutes, the Solar Oven in 40 minOther activitiesDiving at Argeles, Banyuls, Port Vendres, Bacares, St Cyprien and Collioure. Golf in Marcevol (10 km, 9 holes) and at Font Romeu - 9 hole golf course at a beautiful mountain setting. St Cyprien-Plage on the coast has a 27 hole golf course. Spas and thermal baths in Vernet-les-Bains (Rheumatology) and Molitg-les-Bains (Respiratory pathologies and Skin diseases). Outstanding natural sulphurous hot springs in wonderful outdoor mountain setting in St Thomas les Bains. Fishing - trout, salmon, carps and pikes. There are 2 lakes in and around Prades. And a lot more -at some distance. Walking - all ability walking is available in abundance from your doorstep! Also within easy reach are the four nature reserves of Py, Mantet, Nyer and Jujois, as is the Carlit Massif, a very popular region for walking the GR10 coast to coast path and Pyrenean route across the massif. In addition, several summits are accessible to walks as well as challenging rock climbs.
Directions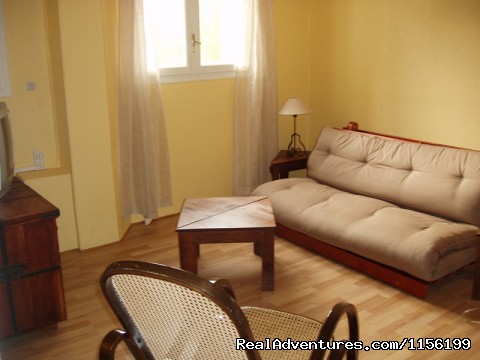 By air: Our house is only 40 km from the airport of Perpignan. There are also 5 other airports within a 3 -hour drive: Girona, Carcassone, Montpellier, Barcelona, and Toulouse. By railway: You can use Eurostar and TGV to Perpignan. And once you've got here - you can either use the local railway to Prades (the station is in 700 m from the house) or hire a car (there is a garage in the house and also a parking space in front of the gate). In any case that won't take you more than 45 minutes - during the busiest time of the season. By car: we are only 1 km away from N116, linked with the A9 Motorway from Barcelona to central France.
Discounts Offered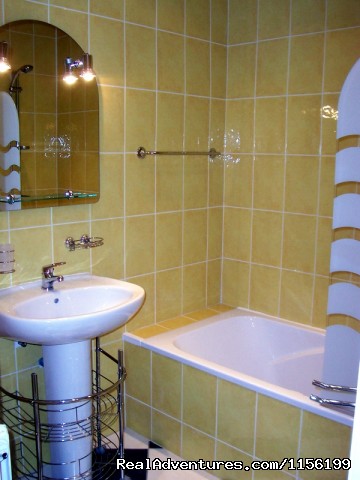 Special prices for couples in law season ( only 430 Euros/week).
Prices for groups of no more than 4: 80 % of our normal prices.