Surrounding Area
There is plenty to do in Boulder: Hiking, biking, swimming (both indoor & out), rock climbing, hot-air balloon rides, recreation centers, Colorado University, Fiske Planetarium, NCAR, Butterfly Pavillian, , Banjo Billy's tours, Celestial Seasonings Tea Company, shopping, restaurants, bars, Dushanbe Tea House, skiing, snowshoeing, horseback riding, etc.
Accommodations
We have 18 standard rooms and two suites (that have kitchen facilities). There is knotty pine on both the inside and outside of all rooms. Rooms are cabin-style but are connected like a traditional auto-
Motel
where you can park right in front of each door. No free standing units or fireplaces. Gas heat/no air conditioning. Fans only. Super clean. Lots of history.
Policies & Restrictions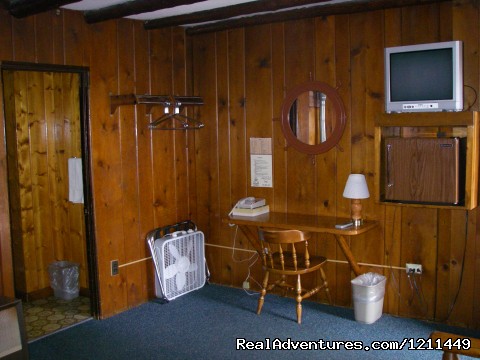 We allow pets for a small feeplus tax and deposit (refundable). We offer smoking (4) and non-smoking (16). Suites do not allow for smoking indoors or for pets. Must be over 21 to rent.
Rates & Availability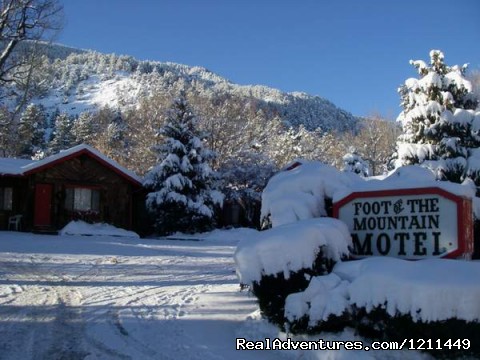 Rates are from $65 + tax in off season to $185 (for Flagstaff Suite) + tax. Ask about special packages for weekly and ski (at Eldora).