Boat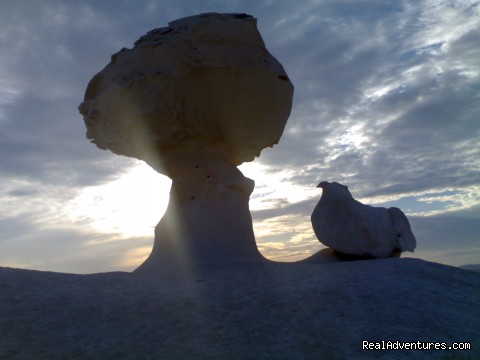 Egypt Nile
river cruise
s
General information about the Nile Cruise
A Luxury Nile Cruise boat is a highly appointed, floating, 5-star hotel, with most of the facilities of a normal 5-star hotel, including a relaxing sun deck and swimming pool. All your meals are included, though beverages and bottled water are not included. You will have your own en-suite, air-conditioned cabin (we book upper deck cabins wherever possible), and full use of all the boats facilities (restaurants, ships, sun deck, swimming pool, etc)
We use several different cruise boats on the Nile, and we will inform you exactly which boat we will use enough time before your departure, as the boats shuttle back and forth on the Nile between Aswan and Luxor, with regular breaks for cleaning and maintenance. However, we regularly inspect to ensure they are of the same 5-star deluxe standard.


Life on board
All of the boats offer comfortable accommodation and have mainly twin bedded cabins all of which are air-conditioned and have private facilities. All of the cabins have panoramic windows affording views of the passing river bank. With the exception of Viking I & II all the boats have the added benefit of a fridge, internal telephone and TV with local and video channels. Suites are also available if you want to have that little bit of extra comfort. These cabins are larger than standard berths and have a double or twin beds and are equipped with en-suite facilities, internal telephone, fridge and TV local channel.
One of the pleasures of cruising is the food and your Nile cruise operates on a full board basis with buffet breakfast followed by lunch and dinner which can either be a set menu or buffet style. The only additional expenses are drinks, tips, souvenirs and optional excursions available on board. A credit system operates on board the boat whereby all extras will be billed to your cabin. There is limited money exchanging facilities on board, so it is advisable to ensure that you have enough local currency although your guide will allow time for a bank stop during your cruise.
The lounge bar is the perfect place to relax on comfortable sofas and enjoy a cocktail before dinner and entertainment in the evenings.
On the sundeck you will find a plunge pool with sun beds and towels, there are also chairs and tables in a shaded area where you can relax. The reception area has safety deposit boxes and there's even shop on board where you can buy souvenirs and essentials.

Accommodation:
Guest Cabins feature:
Broad panoramic Windows
Private, direct-dial Telephone
Hairdryer
Safety Deposit Box
Mini-bar
Music System
Individual Climate Control
Television and Movies Program
Bathroom equipped with full-size Bathtub

Food & Dining:
Accommodation aboard the cruise boats is on full board basis. All meals are included and are in an open buffet style, some days there are many varieties, depending of the type and quality of the cruise boat; these meals are served with a fixed timetable.
Tea and coffee is available, while on the move, every day at 5:00 pm. Other drinks are offered in the bar area.
A tempting selection of international and Egyptian cuisine is served in the on board restaurant. Breakfast is buffet style, with a choice of fruit juices, tea and coffee, cereal, rolls and breads, cheese and cold meats, pastries, boiled eggs or omelette. Lunch and dinner are taken in one sitting often buffet style with a wide selection of starters including salads and delicious soups with fresh rolls and breads. A number of main course choices are available - chicken, beef and fish dishes, fresh vegetables, pasta and rice. For dessert take your pick from superb pastries and creamy puddings whilst a healthy option of fresh fruit is usually available if you prefer. To accompany your meal, choose from a range of soft drinks, beer, wine or bottled water. Remember, you just sign for them as you go along and pay at the end of your cruise. Afternoon tea and cake is usually served on the sundeck when the boat is sailing "Drinks are extras"

Entertainment
Discotheque, Belly Dance Show, Captain's Welcome Cocktail Party, fancy Galabia Party and Nubian Folkloric Show
Every day there is a full entertainment program, which differs from one boat to the other. On most cruise trips that I have conducted, the first day is usually a cocktail party, run by the boat, where they offer free drinks and introduce the staff on board. This party is also called "the manager's party", where the manager introduces his crew to the guests on board; don't forget to wear formal clothes during this party!
Another night there is a "Galabia party" or long dress party, where you will be encouraged to get Egyptian outfits and wear the local Galabia. During such parties, some games are conducted; the tour guides on board run the party, which offers much fun!! To buy a Galabia will cost you around 50 LE, but if you do not wish to buy one, you can hire one from the bazaar shop located on board.

Another night will have a Nubian show, where you will see Nubian dancers and singers in their local outfit.
The last evening's entertainment is usually has: a belly dancing show, a juggler's show, and local singers and bands.
There are many bazaars outside the Temples that you will be visit during your cruise. Don't forget to haggle hard!



3 Nights Cruises Aswan / Luxor MON WED FRI
4 Nights Cruises Aswan / Luxor TUE
4 Nights Cruises Luxor / Aswan SAT MON THU

Dress Code:
During the daytime, while enjoying the tours, you can wear whatever you like, though due to the extreme heat it is recommended you wear lightweight clothes. While relaxing on board you may wear shorts and swimming costumes, if you wish. Breakfast and lunch can be taken dressed like this, but for dinner, please wear smarter clothes!

How to pay your Extras:
All extras such as drink, laundry, and telephones bills, should be settled on the last day of your cruise at check out time. Payment can be made with credit cards, traveller's cheque, or cash. Make sure you have enough cash, just in case your card is not working properly.
Please note: Many cruise boats do not accept personal cheques or money orders!

Tipping:
Don't forget to leave tips for the cruise staff, not less than $3 PER PERSON PER DAY!
These tips should be given to the boat, place them in a an envelope and hand it to the reception. After all the groups have checked out, the cruise manager, together with the accountant and the reception, will open all the envelopes and distribute the money to all of the crew. This way each person will get his fair share.
Please Note: this does not include tips to your Tour Guide, this is separate, and it is entirely up to you to decide the size of tip that you will give to him/her.

Taxes & Gratuities:
12% Service Charge, 5% Sales Tax and 2% City Tax.

Check-In/Out:
Check-in 12:00 p.m.
Check-out 08:00 a.m.

Electricity:
220 volts, AC, 50 cycles.

Climate:
Our weather is sunny year-round, with infrequent rain and cool temperatures during winter nights.

Destinations


3 Nights Cruises Aswan / Luxor MON WED FRI
4 Nights Cruises Aswan / Luxor TUE
4 Nights Cruises Luxor / Aswan SAT MON THU
Typical Day
(04 DAYS – 03 NIGHTS)
Day Routes & Activities Lodging
Day 1 Aswan
Provide us with your arrival details in Aswan .After breakfast; you will visit the high dam, the unfinished Obelisque and the beautiful Philae Temple. Back to the ship for lunch. In the Afternoon Felucca tour around Aswan Islands .Overnight in Aswan with opportunity to disembark or optional Sound and Light Show at Philae Temple (additional cost) Overnight - Nile Cruiser
Day 2 KOM OMBO / EDFU
In the early morning, your ship will sail to Kom Ombo where you will visit the unusual double temple dedicated to the crocodile god Sobek and the god Haroeris. Lunch on board. Admire the beautiful scenery of the Nile while sailing to Edfu where you will discover the huge temple dedicated to the God Horus by horse carriage and tour it with your guide. Visit the colorful local bazaars on your way where you can buy your souvenirs. Dinner and overnight. Overnight - Nile Cruiser
Day 3 LUXOR
After breakfast it is time to focus on the West Bank of Luxor: explore the great valleys of the Kings and Queens where generations of Pharaohs and Nobles were buried in crypts cut into the cliffs and guarded by the two huge Colossi of Memnon. You will then visit the temple of Queen Hatchepsut. Back to the ship for lunch. Dinner and overnight in Luxor. with opportunity to optional Sound and Light Show at Karnak Temple (additional cost) Overnight - Nile Cruiser
Day 4 Luxor Disembarkation
Disembarkation / after breakfast. Take a half-day private tour with a qualified Egyptologist guide exploring the East Bank of Luxor. You'll see two of the most impressive temples in Upper Egypt - Karnak and Luxor Temples, while learning about ancient Egyptian history from your own personal guide. Transfer to your departure place. End of Service

What you see
• Luxor - Karnak Temple and Luxor Temple.
• Luxor - West Bank - Valley of the Kings and Queens, Colossi of Memnon, Temple of Queen Hatshepsut .
• Edfu - Temple of Horus.
• Kom Ombo - Temple of Kom Ombo.
• Aswan - High Dam, Philae Temple.
• Felucca sailing around Elephantine and Kitchener Islands.

What you get
• 03 Breakfast, 03 lunches, 03 dinners.
• 03 nights aboard Nile 5 cruiser.
• Airport 'Meet & Greet' arrival and departure transfer.
• Touring of Aswan and Luxor.
• Felucca sailing afternoon, boat journey to Philae Temple.
• Egyptian tour guide degree qualified Egyptology.
• All relevant transfers and transportation.

Not included
• Visa and departure tax.
• International flights.
• Personal travel insurance.
• Personal expenses.
• Laundry, drinks, items of a personal nature.
• Tips and any other expenses not mentioned.
• Any Optional tours.
• Gratuities (recommended).
• Entrance fees for all the sites mentioned in the itinerary

Other Information

Our Company offer Private Tours to the Pyramids, Luxury Cruise down the River Nile,Over Days Luxor or Cairo and Aswan ,Balloon
Check Availability »