Surrounding Area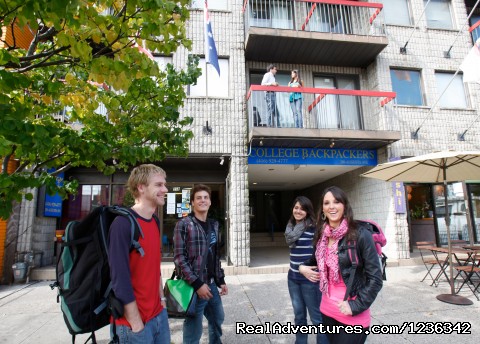 Our hotel is located in downtown Toronto in the heart of the famous Kensington Market. This area boasts boutique cafes, fresh fruit stands, local cafes, ethnic and vegetarian restaurants and more. All tourist attractions are an easy walk from the hotel front door. The University of Toronto, Ryerson and George Brown campuses are located nearby as well as many private English Language Schools.
Accommodations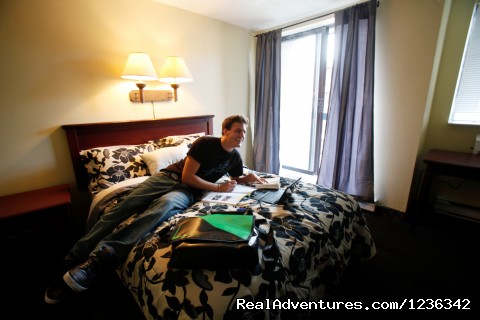 Global Village Kensington offers clients 48 furnished private rooms (some dorms available) complete with double bed (or two double beds), writing desk, cable television, free wireless, private balcony and more. All rooms have been recently renovated and are clean and comfortable. Hotel also offers guest kitchen and common area and we organize weekly events such as pub crawls and activities.
Amenities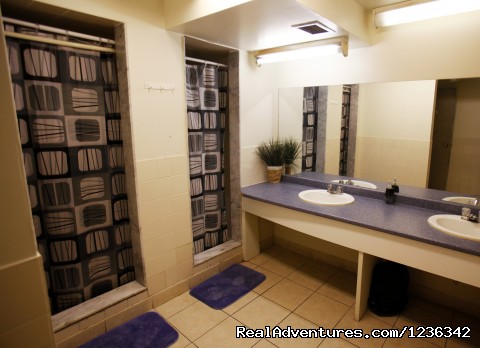 Hotel is located near all pubs of College Street, Queen Street west, entertainment district and downtown Toronto.
Services Offered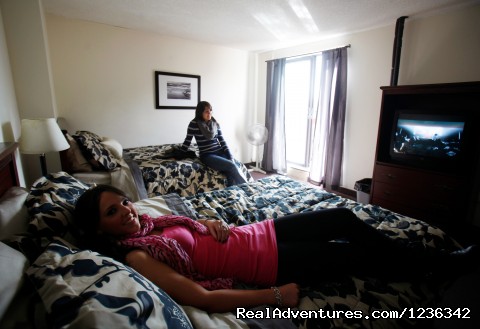 Local tours including jump on jump off bus and boat tours available at front desk, day trips to Niagara falls and longer adventure tours with Moose Travel Company.
Rates & Availability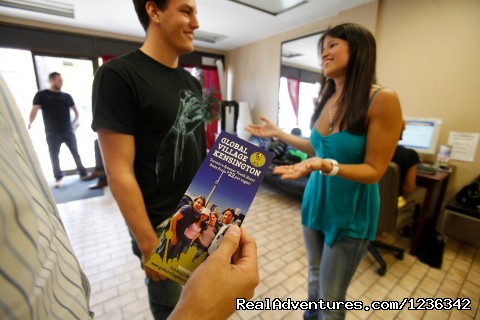 Rates form $60 CAD per night. Better rates (from $25 per night) for month long stays during the October to April period each year.