Active Adventure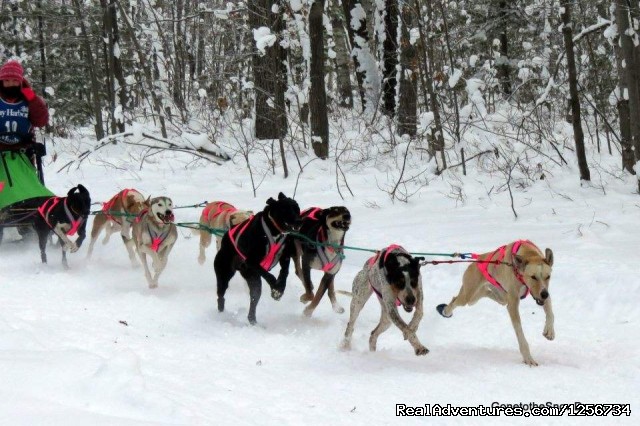 Have you ever heard the wolves howling out you back door, or been glued to the television set watching in amazement people on the back of a dog sled with sled dogs pulling them? Thinking to your self wow if only I could do that! Here at Lady Luck Kennel that is possible!
Ever wanted to experience dog sledding but not want to experience the cold! Well lady luck kennel is going to be adding spring, summer and fall rides. Please check back often to find out more details
Typical Day
When you arrive depending on the package you want you will start by getting to meet your team for your ride. I then will show you how to harness your team and hook them up. I will let you harness and hook up your team, to get the full experience of running dogs. After your run we will give you a tour of the kennel and talk about dogs!