ULENDO SAFARIS is widely considered to be Malawi's premier tour operator having been fortunate to enjoy steady growth since the company's inception in 1998.
Activity/Tour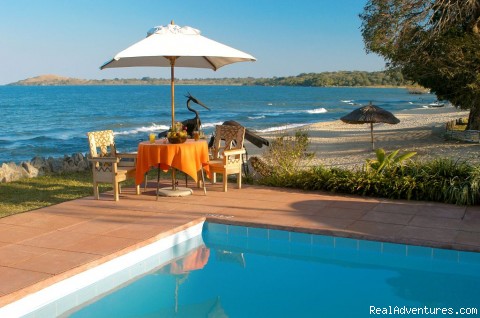 For those wanting a unique experience of a night on the historic Ilala Ferry followed by 5 nights of tropical
waters and white sandy beaches, then Ulendo's Lake Experience package is the answer.
Typical Day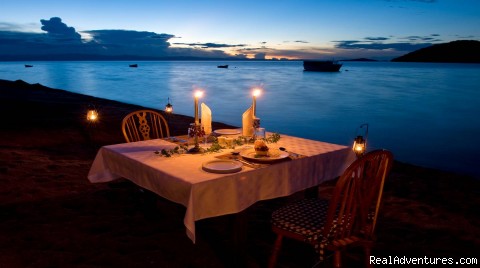 Day 1 Thurs Road transfer to Kumbali Country Lodge on the outskirts of Lilongwe. This family run lodge is set in farmlands and natural forest.
Accommodation is in an executive room on a half board basis. Activities include walks on the 650 hectare estate to enjoy the indigenous trees and varied birdlife
Day 2 Fri Transfer by road to the port town of Chipoka. Board the Ilala Ferry for an overnight trip to Likoma Island
Accommodation in the Owners Cabin on a bed and breakfast basis
Day 3 Sat Arrive at Likoma Island and met by a representative from Kaya Mawa Lodge or Nkwichi Lodge Transfer by road to Kaya Mawa Lodge Or By boat to Nkwichi Lodge which is situated on the Mozambique lakeshore and an hour's boat ride from Likoma Island Accommodation in an ensuite luxury chalet on a full board basis
Day 4 Sun Full day at Kaya Mawa or Nkwichi Lodge. Activities include swimming, snorkelling, sailing,canoeing and exploring Likoma Island (if staying at Nkwichi Lodge you can also go on walking safaris in the surrounding Manda Wilderness Reserve)
Day 5 Mon Full day at Kaya Mawa or Nkwichi Lodge
Day 6 Tues Full day at Kaya Mawa or Nkwichi Lodge
Day 7 Weds Full day at Kaya Mawa or Nkwichi Lodge
Day 8 Thurs (If at Nkwichi Lodge boat transfer to Likoma Island)
Shared charter flight from Likoma Island to Lilongwe to connect to international flight.