Vacation Rental Property
Stay at Figueroa Condo with three complete bedrooms equipped with air conditioning. Two complete baths. Fully kitchen with refrigerator, microwave, electrical stove, electrical coffee maker and toaster. Air conditioning also provided for living / dinning room and kitchen area.
Outside activities can be performed at garden site with fully electrical/gas BBQ and dinner table. Washer and dryer inside the village available for its use. TV with cable system and music center.
Hillside Village is a 24-hour security community, walking distance from five-star hotel Westin Rio Mar Hotel and five minutes from Paradisus Hotel. Recreational areas includes pool, children pool, tennis and basketball court. Near are three of the best beaches in the world: Luquillo Beach (Blue Flag world award), Hacienda Carabali/horses rides and Ponylandia/pony rides only for kids, El Yunque Rain Forest with rivers and La Coca Falls, play golf (five golf courses less than one hour). Take horse rides to El Yunque river and to Luquillo Beach. Very nice experience. Snorkeling in Palomino and Palominito Island. Take a boat in El Conquistador Hotel in Fajardo town (20 minutes from Rio Grande). This tiny island with very clear water has activities like snorkeling, jet ski, and kayaks for rental. Lunch available in the island. Drive 15 minutes to Fajardo town, take a ferry to Culebra: a paradise for diving, corals and sea turtles. Also this community village is close to El Comandante Horse Track
Amenities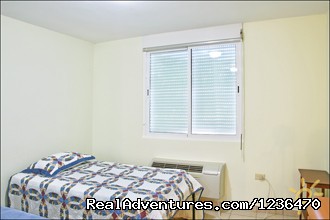 24 Hour Assistance, All Linens Provided, Antique Stores, Art Gallery, ATM Machine, Attractions, Automobile Rental, Backcountry Outfitters, Balcony, Banking, Beach Combing, Bed Lights, Biking, Bird Hunting, Birding, Campfires - Allowed Seasonally, Camping, Caretaker in Residence, Catholic Church, Child Friendly, Cleaning at Departure, Clothes Dryer, Clothes Washer, Coffee Shop, Coffeemaker, Computer Printer, Convenience Store, Cooking Range, Cooking Wares, Cross Country Skiing, Deck, Dishwasher, Downhill Skiing, Dresser, DVD Player, Evaneglical Church, Expresso Stand, Farmer Market, Festivals, Flea Market, Free Parking, Freshwater Fishing, Full Bathroom, Full Beach View, Full Kitchen, Full Service Restaurants, Gas Barbecue, Gays Lesbian Friendly, Gift Shops, Golf Courses, Grocery Store, Harbor, Helicopter Tours, High Schools in Area, Highspeed Wireless Internet, Hiking, Hiking Trails, Historical Sites, Historical Tours, Holiday Decorations, Hospital, Jet Service Airport, Lamps, Landscaped, Larger Groups Allowed, Live Music, Massage, Meeting Rooms, Moive Theatres, Motorcyles allowed at Property, Mountain Biking Trails, Mountain Resort, Museums, Natural Wonders, Newspapers & Magazines, No Smoking, No Telephone In Unit, Ocean Swimming, Onsite Spa & Salon, Oven, Partial Forest View, Partial Water View, Post Office, Pots & Pans, Prostestant Church, Public Library, Refrigerator, Resort Hot Tub, Resort Pool Outdoors, Scenic Driving, Self Service Accommodations, Shops, Ski Area, Sledding Area, Small Groups Allowed, Small Plane Airport, Snowboarding, Snowmobiling Terrain, Special Events, Swimming in Pool, Table, Tavern, Telephone in Building Lobby, Television, Tennis Court, Toaster, Video Rentals, Water Park, Wildlife Viewing
for this listing.