"I just spent 10-days with these people, making and allowing for no excuses. NONE. The program is empowering and helped me tremendously. I have changed nearly everything about my life since coming home, and I see a positive future ahead." Guest,
Starting at
USD $
28
per Night
---
Company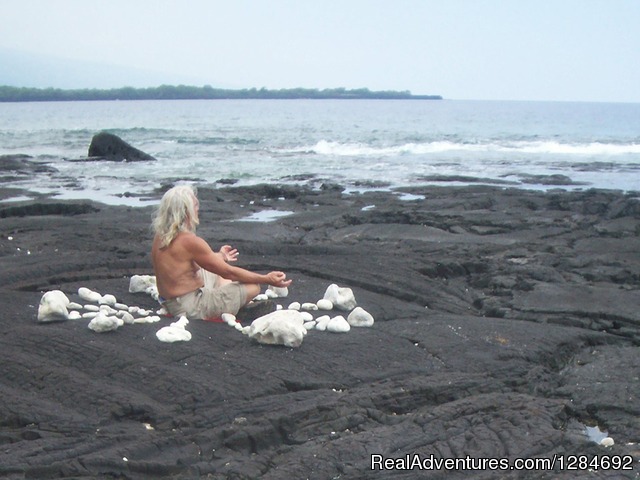 Make Space in Your Life for Spirit. A bit of effort, a sense of gratitude, and an experience of the mystical can help you through these troubled times when the "Real World" no longer makes sense.
=======
ABOUT US
=======
Muaisa Hale Pule is a sanctuary without walls and without religious or New Age dogma. Our address is literally "The Great Outdoors." People generally find their way to us when they are in the early stage of awakening, ready for something new, looking to experience more authenticity in life or no longer certain of their outer purpose in a seemingly convoluted world. They see the madness in our modern day society and feel a sense of alienation from the culture around them. Our focus is to invite all who study and/or stay with us to partake in our healing venues, to honor their own life's purpose, to progress in the healing of habitual, self-depleting behaviors, and to begin anew the process of developing the highest form of worship: the ability to enjoy life on life's terms.
============================================================
9-NIGHT TO 2- WEEK SHAMANIC 'LIFE PURPOSE' REBIRTH (HEALER CERTIFICATION OPTIONAL)
============================================================
This one-on-one tutorial with Shaman 'Golden Feather' is geared to assist you in moving beyond the mindset of "WHO you are, making a living" to that of "WHAT you are, living your making." It involves a series of private, one-on-one shamanic sessions, Medicine Card readings, an all-day mystic tour/eco-adventure, and a once-in-a-lifetime 9-totem 'Life Purpose' reading with Shaman. Upon completion of these initial 6 steps, you will be given an opportunity to create your own Sacred Bundle and Medicine Wheel Ceremony, to request spiritual adoption from the New Haven Native American Church (NHNAC) and to become certified as a NHNAC Healer/Medicine Woman/Medicine Man. (9 to 14 Nights / Minimum suggested donation: $1,500 US, includes donations to NHNAC for the filing and processing of 2 certificates plus photo ID card).
=================================================
7-NIGHT OR LONGER AWAKENING THROUGH ART (CERTIFICATION OPTIONAL)
=================================================
This is a fun and insightful, 8-day/7-night art & design tutorial with professional artist and shaman, Jack 'Golden Feather.' Culminating in an optional certification as an NHNAC Healer through expression in art, it opens the opportunity for you to access your emotional body, open your Third Eye, and explore your inner landscape through skillful guidance, geared to your specific level of previous art experience (or lack thereof). (7- to 10-Nights / Minimum suggested donation: $1,600 US, includes one-on-one instruction, all art supplies + donations to NHNAC for the filing and processing of 2 certificates plus photo ID card)
======================
EARTH MEDICINE VOLUNTEERISM
======================
Anyone between the ages of 21 - 56 is invited to get their hands into our nutrient-rich, Hawaiian volcanic soil and to volunteer alongside Shaman 'Golden Feather.' There is NO FEE nor set schedule. Work a 2 -, 3- or 4-hour shift, contributing gardening, grounds keeping, landscaping, maintenance and/or yard work. We also welcome grant writing, screenwriting, website design, videography, skilled trades, licensed bodywork or any pre-approved combination of the above disciplines.
Upon the projected completion of 36 hours of volunteerism, you will, if you care to, receive instruction on creating a Sacred Bundle Medicine Wheel Ceremony and, if you wish, be welcome to apply for certification as a NHNAC Healer/Medicine Woman/Medicine Man.
====================================
3-WEEK TO 3-MONTH SHAMANIC VOLUNTEER IMMERSION
====================================
The Shamanic Volunteer Immersion opens the opportunity to volunteer in the Earth Medicine Program for 3 weeks to 3 months while also completing the 9-night to 2-week Shamanic Rebirth. This allows for extra time to assimilate the deep, personal transformation offered in the shamanic work and the new way of perceiving the world that you will be experiencing. 
===============================
2-NIGHT, 3-NIGHT AND LONGER MINI-RETREATS
===============================
For those who resonate to our venue and do not have the 7-nights, 9-nights of longer to commit to a program, the following 2- and 3-night mini-retreats include 3 to 6 hours of one-on-one interaction with Chief 'Golden Feather' and can be extended for additional nights or combined with others of the offerings below for extra nights if you wish. There is no hurry on our part. You are welcome to stay for as longer as you want to enjoy the aloha spirit of this area.
• MEDICINE CARDS MOON LODGE
This mini experience generally takes place at 6- 9 PM. It includes a 90-minute shamanic consult and a 90-minute Moon Lodge Medicine Card Reading to address the forces moving deep within you. Suggested donation = $240. It is recommended that you DO NOT EAT for at least 2 hours before this involvement.
• ART-VENTURE Spend the day "getting creative" while exploring the natural wonders of Hawaii and your own within-heart-mind imagination. No previous art experience required. Suggested doantion = $360, including art materials. Add $140 per each additional person.
• MYSTIC TOUR This mini option involves a 6-hour Mystic Tour/Eco-adventure in the pristine beauty of off-trail Hawaii plus a 1-hour shamanic Pathway Medicine Card Reading to give you a general overview of your life pathway. Suggested doantion = $480. Add one hour and $80 per each additional person.
=============
ACCOMMODATIONS
=============
At Muaisa Hale Pule, you have options. You can stay with us at one of the lodging choices we offer, or you may find your own accommodations independently, if you prefer, and commute to our location for sessions. 
As soon as we receive your reservation for a retreat or program, we will email you ground transportation suggestions from Kona International Airport (KOA) along with a list of accommodations to choose from.
Rooms range in price from $28 - $89 per night (depending upon location and amenities) and are within walking distance (.8 to 2.4 km) to our retreat labyrinth and shala where you will be meeting with Shaman for your ongoing interactions. All have kitchenettes and/or access to restaurants, grocery stores a well-equipped shared kitchen for preparing meals and snacks.
Typical Day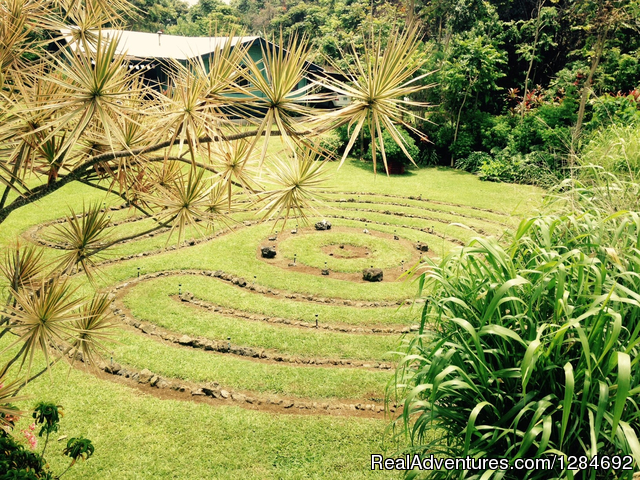 Imagine awakening in the morning to the call of island songbirds and going to sleep at night to the serenade of coqui frogs. Just breathing in the moist, earthy, aromatherapy of the surrounding Hawaii mountainside reduces stress and blood pressure and increases the activity of the immune system.
Studies show that as little as 2 hours of being out in nature each day reduces stress hormones up to 800% and activates 500-600 DNA segments responsible for healing and repairing the body. Phytoncides (the essential oils that trees and plants produce to ward off decay) stimulate powerful anti-aging and cancer-fighting natural killer (NK) cells in the human system.
==========
HEAVEN AWAITS
==========
✿ Come heal, rejuvenate, and take care of your deepest needs.
✿ Care for yourself to the same degree you ordinarily care for others.
✿ Jump into the ocean and swim with the dolphins in Kealakekua Bay.
✿ Accompany our knowledgeable shamans on educational nature walks.
✿ Luxuriate in the moist, fragrant, Hawaiian air with its many medicinal essential oils.
✿ Feel more at peace, more accepting of yourself, and more in touch with the earth.
✿ Perform sacred ceremony in the center of our labyrinth or by the sea in an ancient Hawaiian settlement.
✿ Get your hands into the nutrient-rich soil, and let the earth's healing microorganisms enhance your inner biology.
✿ Recharge in the hyper dimensional energy at 19.5 degrees latitude, a unique "star gate portal" with an energetic predisposition for inter-dimensional experience.
✿ Eat from an abundance of organic tropical fruits at your doorstep. (Depending on the season, we are surrounded by a bounty of guavas, oranges, mangoes, bananas, papayas, avocados, coffee beans, passion fruit, mountain apples, edible Hawaiian ti plant berries and more.)
Policies & Restrictions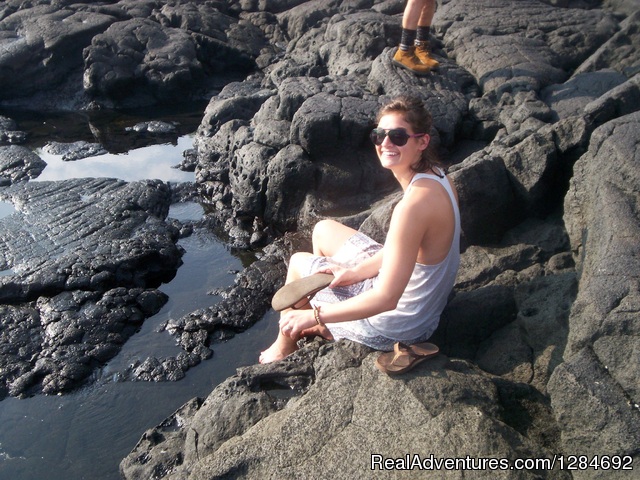 For the sake of the intangible, spiritual benefits associated with the 9-Night Shamanic 'Life Purpose' Rebirth, we ask that all participants refrain from smoking tobacco, drinking alcohol, and/or using recreational drugs -- both on-property and off-property -- throughout the duration of the 9-night program. Likewise, all guests and volunteers are requested not to smoke tobacco, or be at the affect of alcohol and/or recreational drugs at all times while on property.
Rates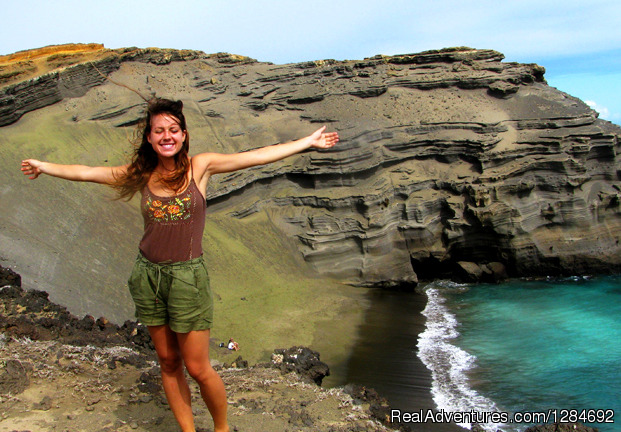 An official 501(c)(3) Chapter of New Haven Native American Church (NHNAC), we are not-for-profit and do not engage in commerce. Neither are we a hotel, a B&B, a school or landlords. Rather than charge "fees" for our services or lodging, we rely solely on volunteerism and donations, donations which are paid in exchange for the spiritual benefits of our programs. Based on our costs, and on the number of people we serve, any suggested donation amounts listed in this post reflect examples of the minimum dollar values we need to collect in order to break even.
Other Information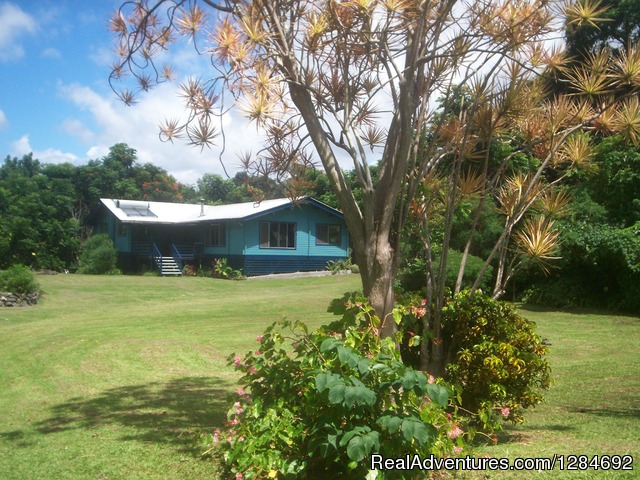 ==========
OUR LOCATION
==========
What makes our location most spectacular is that we are situated at 19.5 degrees North latitude on an erupting island. This area, known to Hawaiian elders as "The Golden Triangle, " is the geographic location at which the apex of a star tetrahedra contacts the earth's surface when one of the apexes is positioned at the south pole.
The 19.5 parallel on the Big Island connects Mauna Loa, the worlds' largest volcano/mountain when measured from the ocean's floor, to Kealakekua Bay, the #1 marine life sanctuary in the state of Hawaii. Researchers have identified this position as a "signal in the noise" -- a "'message" left here by some intelligence, a planetary "stargate vortex."
It is at 19.5 degrees latitude that pods of spinner and bottle-nose dolphins come to rest, feed, and nurse their calves. Here, light codes enter the energetic matrix of the Earth and then "broadcast" prayers and/or intentions made here to the world.
This is a dynamic place of manifestation, a spot where things "come up." Those who come here to find themselves or to seek direction, generally receive that; others, who come in denial or resistance to their own gifts, tend to co-create a dozen reasons to take exception and/or to feel bothered. Rather than experience what you fear or what you desire here, you are more apt to clearly experience who and what you are.
==============
THE NEIGHBORHOOD
==============
Purified spring water hot tubs and Hawaiian, Swedish and Deep Tissue massage are all just a 1/2 mile walk downhill. Cafes, gear rentals, several banks, 2 post offices, an amazing grocery store and fruit stand, and the Sunday farmer's market are all within 1.5 miles in either direction. Three miles down slope (6 miles by car), Napo'opo'o Park provides easy access to Kealakekua Bay where Captain Cook first discovered Hawaii in 1778. Here. in the State of Hawaii's #1 marine life sanctuary, pods of spinner and bottle-nose dolphins come almost daily to feed, rest, and nurture their calves.
============
GETTING AROUND
============
Situated just above the 111 mile marker on Highway 11 in Kealakekua, our house is conveniently located just 11 miles from the tourist/commerce center of Kailua-Kona and 30 minutes from Kona International Airport.
The "Hele-on Bus," which can be flagged down at the bottom of our hill (a 0.4 mile walk), operates a regular, daily schedule of intra-Kona bus routes and Monday through Saturday R/T service between Hilo and Kona. A covered bus stop with seating is another 0.25 miles up the road.
The Hele-on Bus, however, is designed to service local workers, not tourists;. It tends to travel along main arteries rather than stopping at places of leisure, and it does not service either of the island airports from our location at times that are conducive to most people's itineraries. It is recommended that anyone arriving directly from KOA or ITO airport arrange for a taxi, Speedi Shuttle, or a rental vehicle for pick up. Phone numbers and recommendations will be gladly provided upon request.
=========
START DATES
=========
There are no set start and stop dates for any of these programs. Depending upon availability on both sides of the equation, you create your own schedule. For the greatest chance of availability, we recommend advanced planning. Lodging is limited, space tends to fill quickly, and we operate on a first-come-first-served basis. Summers and the winter holiday months are our busiest seasons.
==========
TESTIMONIALS
==========
✿✿✿✿✿ "This is a fabulous place to stay, to get in touch with nature and to refresh your soul. It is in an idyllic part of the island where temperatures are pleasant and you can still get easily into town, go to the beach, or drive around the rest of the island. Mostly, I enjoyed staying with (practitioners' names). Their energy and the work we did together felt like the answer to a prayer." -- Violet, Nevada, USA
✿✿✿✿✿ "I feel so blessed to have come to Hawai'i and especially to Muaisa Hale Pule. So many transformations have been taken place within me. My stay at this wonderful place has caused some profound changes in me, and I feel that I have entered a new stage of my life." -- Sonja, Munich, Germany
✿✿✿✿✿ "Thank you for inspiring me. It's been a long, hard journey, and Truly you played a big hand in my transformation! I learned to go within and find my own Peace. I now know it's ok to just be myself. I love all the people of the World and I accept our differences. There truly is nothing greater than love for all! What a beautiful Planet we live on. I'm so happy to be here, and making a difference in just one person's life makes it worthwhile. You made a difference in mine, and I will always be grateful to you for that. Wishing all the best to you in your endeavors!" -- Chris, Florida, USA
Get More Information or Make Your Reservation »
Map Legend
Muaisa Hale Pule
Mamalahoa Hwy at Onouli, Kealakekua, Hawaii
| Description | Distance |
| --- | --- |
| Hele-On Bus Service | 0.04 miles |
| Swim with Dolphins | 6 miles |
| Kealakekua town | 1.5 miles |
| City of Refuge, Honaunau | 10 miles |
| Description | Distance |
| --- | --- |
| Kailua-Kona tourist/commerce center | 11.5 miles |
| Kona Inrternational Airport | 19.5 miles |
| Volcano National Park | 70 miles |
Get More Information or Make Your Reservation »
| | Donate | Lodging | Logistics |
| --- | --- | --- | --- |
| Medicine Woman/Medicine Man Certification | $2,100 | Yes | 10-nights/11-Days includes 2 certificates + pic ID |
| Volunteer Intern Program (VIP) | $1,200 | Yes | 4-weeks + 12.5 hours volunteerism weekly |
*Please
contact advertiser
for rates & availability for your travel dates.
No reviews yet, be the first to
write a review
for this listing.
Muaisa Hale Pule ('As I Aum' Sanctuary)
Shamanic Retreats at 'The Pathway to The God'
81-990 Halekii Street #2334
Kealakekua, Hawaii 96750
Get More Information or Make Your Reservation »
Show Filter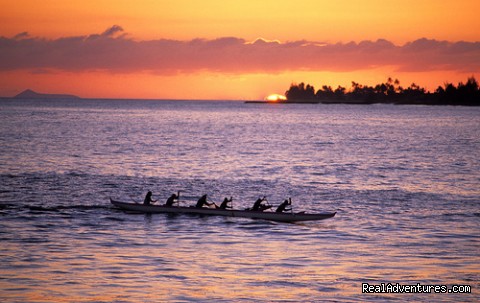 All Inclusive Womens Retreats - Hanalei ...
34.7 mi away
North, Hawaii Health Spas & Retreats
From

USD $3,295

per Trip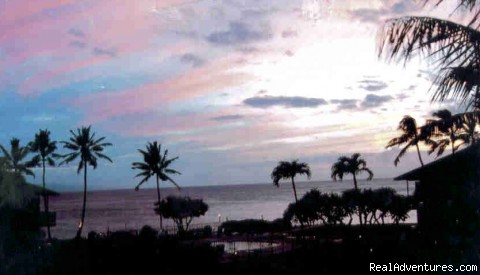 Women's Retreat Maui Hawaii Nov 10 thru...
107.2 mi away
Lahaina , Hawaii Health Spas & Retreats
From

USD $1,497

per Trip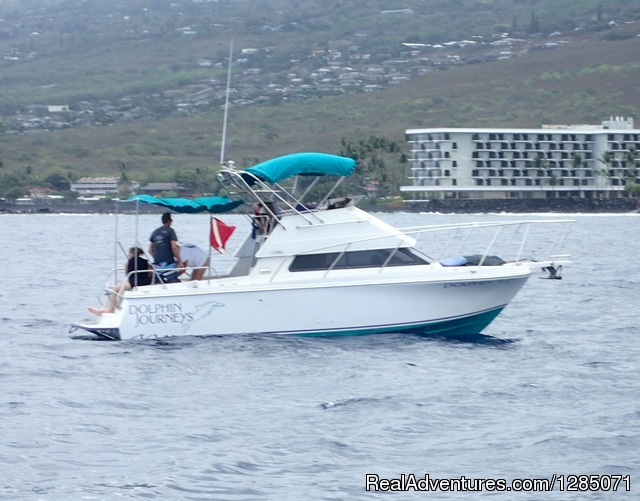 Dolphin Journeys - Kona Coast Big Islan...
13.6 mi away
Kailua Kona, Hawaii Eco Tours
From

USD $216

per Trip
Hawaii Adventure Retreat Swim with the D...
31.7 mi away
Big Island, Hawaii Whale Watching
From

USD $2,200

per Trip
Show Filter

Kealakekua, Hawaii Spiritual Listing
Add a multi-page listing promoting your accommodations, tours or travel services to customers on our network of travel sites. Your listing page can have up to 26 images, unlimited text, interactive map, availability calendar, ecards, photo-gallery and more.
Rates From US $17 Per Month
»
View Details
Free Travel Ideas Newsletter