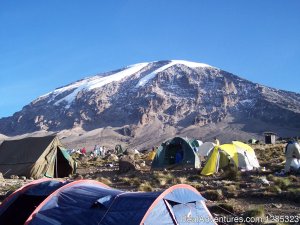 Starting at
USD $1,820.00
per trip pp
Active Adventure

To climb Mount Kilimanjaro is a once in a lifetime opportunity. People travel from all over the world to stand on top of the Roof of Africa. Being properly prepared to climb Mount Kilimanjaro is the key to a successful summit attempt.

To Climb Mount Kilimanjaro does not actually require any climbing skills. In fact, Kilimanjaro is just one big hike.

On the Machame, Lemosho, Shira and Umbwe Route there is one section called the Barranco Wall that requires very basic bouldering skills. No preparation is required for this section of the hike though.

Of course having a good level of health and fitness is important for anyone wanting to climb Mount Kilimanjaro, but you don't need to be an experienced marathon runner!

On Kilimanjaro you will be trekking approx. 5-7 hours a day (summit day being a lot longer). Preparing for these treks through practice hikes in your home country is a great way to build up your fitness level. If you don't have time to do practice hikes our recommendation is to do basic cardiovascular exercises at the gym, such as running and cycling.

There are two rainy seasons on Kilimanjaro - March through to end of May and November through to February. The south is wetter than the northern slopes, making the Rongai route a favourite during the rainy months.

Typically rain is less prevalent above 3,000m, which means you are only likely to experience rain on Day 1. You may however experience snow and sleet on the upper reaches of the mountain


There are two distinct trekking seasons which constitute the best time to climb Kilimanjaro. They are January-March and June-October.

January-March is generally colder than June-October and there is a higher probability of encountering snow on the summit. For some this might be seen as a negative, but the benefits of a January-March trek is that the slopes are often quieter at this time of the year.

The June-October trekking season coincides with the summer holidays in Europe and N.America and hence certain routes are often quite busy.
Typical Day

7 days machame route

The Machame route, is also known as the "Whiskey" route, is the most popular route on Kilimanjaro. Machame draw is in its scenic beauty. However, the trail is considered difficult, steep and challenging, particularly due to its shorter itinerary. Therefore this route is better suited for more adventurous folks or those with some high altitude, hiking or backpacking experience.
The route approaches Mount Kilimanjaro from the south, beginning with a short drive from Moshi to Machame Gate. The path leads hikers through the rain forest to Shira Plateau. Here, many of Kilimanjaro's routes converge. Then the route turns east and traverses underneath Kilimanjaro's Southern Ice Field on a path known as the Southern Circuit before summit from Barafu. Descent is made via the Mweka route.


Day 1: Machame Gate to Machame Camp

Elevation: 5,380 ft to 9,350 ft
Distance: 11 km
Hiking Time: 5-7 hours
Habitat: Rain Forest

After an early breakfast at your hotel, you will be picked up from Arusha (1400m) and driven to the Machame Village. In the village, you can buy mineral water and will receive a packed lunch. From the village, depending on the road conditions, you will either continue driving 3 kilometers or walk to the Machame Gate (1490m).

At the gate, the porters will organize and pack the belongings for the hike while you and your guide register with the Tanzania National Park (TANAPA). You will then begin your ascent into the rainforest.

During this section of the hike, you should expect rain, mud, and fog. Also, be on the lookout for wildlife, including Colobus monkeys! About halfway up the trail, you will have a lunch break and you will reach the Machame Camp (2980) in the late afternoon or early evening. The porters and chef, who move very fast up the mountain, will reach camp before you and set up your tents, boil drinking water, and prepare snacks for your arrival. After washing up, a hot dinner will be served. For overnight, mountain temperatures may drop to freezing so be prepared!

Day 2: Machame Camp to Shira 2 Camp

Elevation: 9,350 ft to 12,500 ft
Distance: 5 km
Hiking Time: 4-6 hours
Habitat: Heath

After an early morning breakfast, you will start your ascent leaving the rainforest and entering the heathland moorland vegetation. You will cross many streams and walk over a rocky ridge onto the Shira plateau that leads to Shira Camp (3840m). At this campsite, you will be next to a stream and have a spectacular view of the Western Breach and its glaciers in the East. Similar to the first night, your tents will be set up prior to arriving at camp and the porters will prepare drinking and washing water for you. You will enjoy evening snacks then dinner prepared by our chef. Be prepared for a cold night as temperatures drop below freezing at this exposed camp.

Day 3: Shira Carve to Lava Tower to Barranco Camp

Elevation: 12,500 ft to 15,190 ft
Distance: 7 km
Hiking Time: 4-5 hours
Habitat: Alpine Desert

Lava Tower to Barranco Camp
Elevation: 15,190 ft to 13,044 ft
Distance: 3 km
Hiking Time: 2-3 hours
Habitat: Alpine Desert

Following an early morning breakfast, you will leave the moorland environment and enter the semi-desert and rocky landscape. After 5 hours of walking east, you will come face to face with the Lava Tower (4630m). Packed lunches are served at the Tower and hikers have the option of climbing the massive Lava Tower weather permitting. At this point of the hike, it is normal for hikers to start feeling the effects of the altitude including headaches and shortness of breath.

After lunch, you will descend from Lava Tower (4630m) to the Barranco Campsite (3950m). The 6800m descent gives hikers a huge advantage to allow their bodies to adjust to the conditions of high altitude. The descent to camp takes around 2 hours to reach. It is located in a valley below the Breach and Great Barranco Wall ("Breakfast Wall"). Drinking and washing water and dinner will be served as hikers view the sun setting.

Day 4: Barranco Camp to Karanga Camp

Elevation: 13,044 ft to 13,106 ft
Distance: 5 km
Hiking Time: 4-5 hours
Habitat: Alpine Desert

After an early morning breakfast, it is now time to conquer the Great Barranco Wall! Although it may look intimating at first glance, hikers state that this Class 2 hike is usually much easier than they anticipated. At the top of the Wall, you will have a view of Heim Glacier and will be above the clouds. The trail then winds up and down in the Karanga Valley. This is an ideal hiking day for acclimatization.

Day 5: Karanga Camp to Barafu Camp

Elevation: 13,106 ft to 15,331 ft
Distance: 4 km
Hiking Time: 4-5 hours
Habitat: Alpine Desert

Following breakfast, you will leave Karanga Camp (3959m). The trail intersects with the Mweka Route, which is the trail used to descend on the final two days. As you continue hiking for an hour, you will reach Barafu Hut. This is the last water stop for the porters because there is no accessible water at Barafu Camp (4550m). The word "Barafu" in Swahili means "ice" and this camp is located on a rocky, exposed ridge. Tents will be exposed to wind and rocks so it is important for hikers to familiarize themselves with the campsite before dark. An early dinner will be served so hikers can rest before attempting the summit the same night. Your guide will brief you in detail on how to prepare for summit night. Get to sleep by 19:00!

Day 6: Barafu Camp to Uhuru Peak to Mweka Camp

Elevation: 15,331 ft to 19,341 ft
Distance: 5 km
Hiking Time: 7-8 hours
Habitat: Arctic

Uhuru Peak to Mweka Camp
Elevation: 19,341 ft to 10,065 ft
Distance: 12 km
Hiking Time: 4-6 hours
Habitat: Rain Forest

Your guide will wake you around 23:30 for tea and biscuits. You will then begin your summit attempt. The route heads northwest and you will ascend over the stone screen. During the ascent, many hikers feel that this is the most mentally and physically challenging part of the climb. In about 6 hours, you will reach Stella Point (5685m), located on the crater rim. After enjoying the magnificent sunrise, you will continue ascending for about 2 hours on a snow-covered trail to Uhuru Peak (5895m). Reaching the summit of Mt. Kilimanjaro is a lifetime accomplishment! You will be able to spend a short time on the summit taking photographs and drinking tea before the descent to Barafu begins. The hike down to Barafu Camp takes about 3 hours.

At camp, you will rest and enjoy a hot lunch in the sun. After eating, you will continue descending down to Mweka Hut (3100m). The Mweka Trail will lead you through the scree and rocks to the moorland and eventually into the rainforest. Mweka Camp (3100m) is located in the upper rainforest, so fog and rain should be expected. You will have a dinner, wash, and rest soundly at camp.

Day 7: Mweka Camp to Mweka Gate

Elevation: 10,065 ft to 5,380 ft
Distance: 10 km
Hiking Time: 3-4 hours
Habitat: Rain Forest

Following a well-deserved breakfast, your staff will have a big celebration full of dancing and singing. It is here on the mountain that you will present your tips to the guide, assistant guides, chef(s), and porters. After celebrating, you will descend for three hours back to Mweka Gate. The National Park requires all hikers to sign their names to receive certificates of completion.

Hikers who reached Stella Point (5685m) receive green certificates and hikers who reached Uhuru Peak (5895m) receive gold certificates. After receiving certificates, hikers will descend into the Mweka village for 1 hour (3 kilometers). You will be served a hot lunch then you will drive back to Arusha for long overdue showers and more celebrations.

Tour Includes:

2 Nights accommodation bed and breakfast in Moshi (before & after the climb)
Quality mountain tents
Professional, experienced, mountain guides
All Park fees
Rescue Fees
Bottled oxygen, for emergency rescue only
All Fresh, nutritious meals while on the Mountain
Arrival and Departure transfers
Guides, Porters, Cook salaries and park fees
Mess tents with table and chairs
Camping Mattress
Added charges:

Extra night or acclimatization on the mountain $300 single person.
Tour Excludes

Tanzania Visa: $50 per person on arrival and $100 for U.S. nationals
Lunch or dinner at the hotel
Personal Expenses e.g.( laundry, telephone, beverages, etc.)
Optional Tours e.g. (short safari after your climb etc)
Tips and any items of personal nature.
Mountain equipment (e.g sleeping bag
Age range, type of group

Age range from 10 years and above, we can accommodate all kind of group type.
Sleeping and meals

We use camping for this route so that we prepare for you a good tents for accommodation with a good quality mattress.

Remember to tell your agency if you have any special dietary requirements because both meat and nuts form a substantial part of the food on Kilimanjaro. One of the marvels of a trek on Kilimanjaro is the skill with which the cooks are able to conjure up tasty and nutritious food despite little in the way of equipment and ingredients. They are also able obey almost any dietary restrictions, so that vegans, vegetarians, gluten and lactose intolerants and those with restrictions due to their religious beliefs are all accommodated. Just make sure you tell your company in advance of any dietary restrictions you may have.

A typical Kilimanjaro breakfast will involve eggs (boiled or fried), porridge, a saveloy (possibly with some tomatoes too), a piece of fruit such as a banana or orange, some bread with jam, honey or peanut butter and a mug or two of tea, hot chocolate or coffee.

Lunch on Kilimanjaro is usually prepared at breakfast and carried by the trekker in his or her daypack. This packed lunch often consists of a boiled egg, some sandwiches, a banana or orange, and some tea kept warm in a flask and carried by your guide. KINAPA are trying to stop trekking operators from making cooked lunches along the trail for environmental reasons.

At the end of the day's walking, afternoon tea is served with biscuits, peanuts and, best of all, salted popcorn. The final and biggest meal of the day, dinner usually begins with soup, followed by a main course including chicken or meat, a vegetable sauce, some cabbage, and rice or pasta; if your porters have brought up some potatoes, these will usually be eaten on the first night as they are so heavy.
Restrictions

No smoking,no pets
Other Information

Due to unforeseen circumstances we do not charge full amount of the trip from our clients instead we only require only 20% of the total cost to secure your reservation so you are on the safe side if you need to cancel and will not incur any cancellation cost and however you will the amount will be small.

For a reservation to be held, a deposit of 20% of $1670nwhich is $334 is required. The balance of payment will be paid cash in our office on arrival day or can be transferred few days before arrival day. This deposit forms part of the payment for the trip and shall be counterbalanced to the total amount charged to you for climb.

BOOKING AMENDMENTS

For amendments of existing bookings done by the client (e.g. departure dates, air tickets, accommodation, number of participants etc) some policies will apply. All changes in Itinerary are free of charge until 30 days before departure and handling fee of $30 per person will be added for any changes done with 30 and 10 days before departure, no any changes between 10 and 0 days.

CANCELLATIONS

Cancellations must be sent in writing to the office that confirmed the reservation. Cancellations shall only be effective from the date of receipt of cancellation by the booking office. In case of a booking cancellation, the Company shall retain the full deposit.

If a booking is cancelled the client is subject to a cancellation fee as follows:

60 days or more notice 75 percent of the TOTAL BOOKING COST shall be refunded.
59 �- 40 days notice 50 percent of the TBC shall be refunded
39 �- 30 days notice 25 percent of the TBC shall be refunded
29 �- Days or less notice given no refund of the TBC shall be made.

The Company reserves the right to cancel any tour at its sole and absolute discretion, without prior notification in instances where this is unavoidable. However, in that case the Company agrees to refund all monies already paid by the client. This shall be the Company´s sole responsibility to the client and no claim for any damages, howsoever arising, shall accrue against the company.

PASSPORTS, VISAS AND OTHER TRAVEL PAPERS

It is the client´s sole responsibility to ensure that passports, visas, health certificates, proof of vaccinations and any other documentation required are all in order for the countries to be visited.
The Company cannot be held responsible for any consequences, damages or claims if the client does not attend correctly to the client´s documentation and related matters prior to commencing of the tour.

BAGGAGE

At any time, all baggage and personal effects are at the client's responsibility and the Company does not accept any liability for any loss or damage of any personal effects, howsoever arising.
Clients are entitled to one bag of not more than 15 kg (backpack or soft bag �- no hardtop suitcase) and a daypack. The Company reserves the right to refuse excess baggage. Please notice that on our trekking tours and on some "bush" flights, other baggage regulations may apply.

RISK

The client accepts that all tours are of an adventurous nature and involve an element of personal risk. Neither the Company nor any of its agents can be held responsible in any way for any injury, loss of life or damage to property, howsoever caused. The client hereby indemnifies the Company and will hold the Company, its agent, assigns and servants harmless from any such claim. The client accepts full responsibility for all risks involved.

AUTHORITY ON TOUR

The decisions of the Company´s guide/driver on tour shall at all times be final and binding. The client must at all times comply with the laws, customs and foreign exchange regulations of all countries visited.

MARKETING

The Company reserves the right to use any photographs and videos taken during tours for marketing or any other advertising material. The client hereby gives consent to use such photographs and authorizes the Company to retain copyright for these photographs and such material.
Availability & Reservations

Kilimanjaro Climb - Starting at USD $1,820.00 per trip pp
Also of Interest Near
Kilimanjaro, Tanzania
Similar Nearby Listings (See All)
Featured Adventures Nearby (See All)
Featured Accommodations Nearby (See All)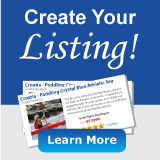 Add Your Travel Services and Accommodations
Add a multi-page listing promoting your accommodations, tours or travel services to customers on our network of travel sites. Your listing page includes an interactive map, availability calendar, reviews, photo-gallery and more.
Create Your Listing