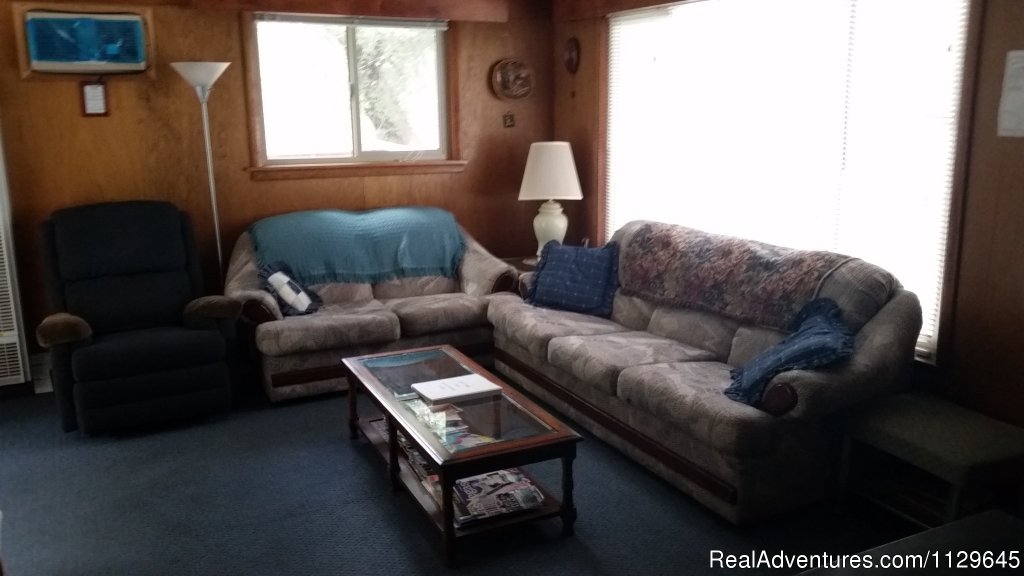 California Hot Springs, California Vacation Rentals
2

Bedrooms

6

Sleeps

1

Bathrooms
Hot springs cabins are creek side and are nestled just inside the Sequoia National Monument at California Hot Springs. Right below the snow line, the area is accessible all year. The hot spring water is piped in. hotspringsrentals net
4.9/5 Stars -- 3 Reviews
From $125 / night
Surrounding Area

Welcome to California Hot Springs Cabin Rentals.These creek side cabins are nestled just inside the Sequoia National Monument at California Hot Springs.Right below the snow line, the area is accessible all year.The water is piped into the cabins at approximately 125 degrees directly from the hot springs. The cabins also sit above year-round Deer Creek.Within walking distance to the Historic California Hot Springs Resort.Gateway to the Sequoia National Forest. A good starting point for hiking, fishing, rock climbing, picnicking, birding, driving tours and camping.The cabins are an hour or less drive to the Trail of a Hundred Giants, Dome Rock, Kern River, Quaking Aspens, Ponderosa and so much more. There are at least four historic fire lookouts in the area. Having a family reunion? The cabins are right next door to each other. See more hotspringsrentals net

Vacation Rental Property

The Hideaway is a 1100 sq ft cabin w/ two bedrooms, one bathroom, a summer room with views of Deer Creek, three decks (two with views of the creek) and fresh air.Extensive remodeling has been done inside and out. The Bunkhouse is a rustic one bedroom, one bathroom cabin w/ a rear deck and front sitting porch. A cozy getaway for the family or sleeps up to four adults.Extensive remodeling has been done inside. See more
hotspringsrentals net

Map & Directions

42311 Hot Springs Court, California Hot Springs, California 93207

Points of Interest

Hot Springs Cabin Rentals

Hot Springs Court, California Hot Springs, United States

Nearby Attractions and Services

| Distance | Description |
| --- | --- |
| 30 minutes | Trail of a 100 Giants |
| 40 minutes | Dome Rock |
| 50 minutes | North Fork Kern River |

Rates & Availability

| Date | 1 bed | 2 bed | Notes |
| --- | --- | --- | --- |
| Per night | $80.00 | $160.00 | |

*Please

contact advertiser

for rates & availability for your travel dates.