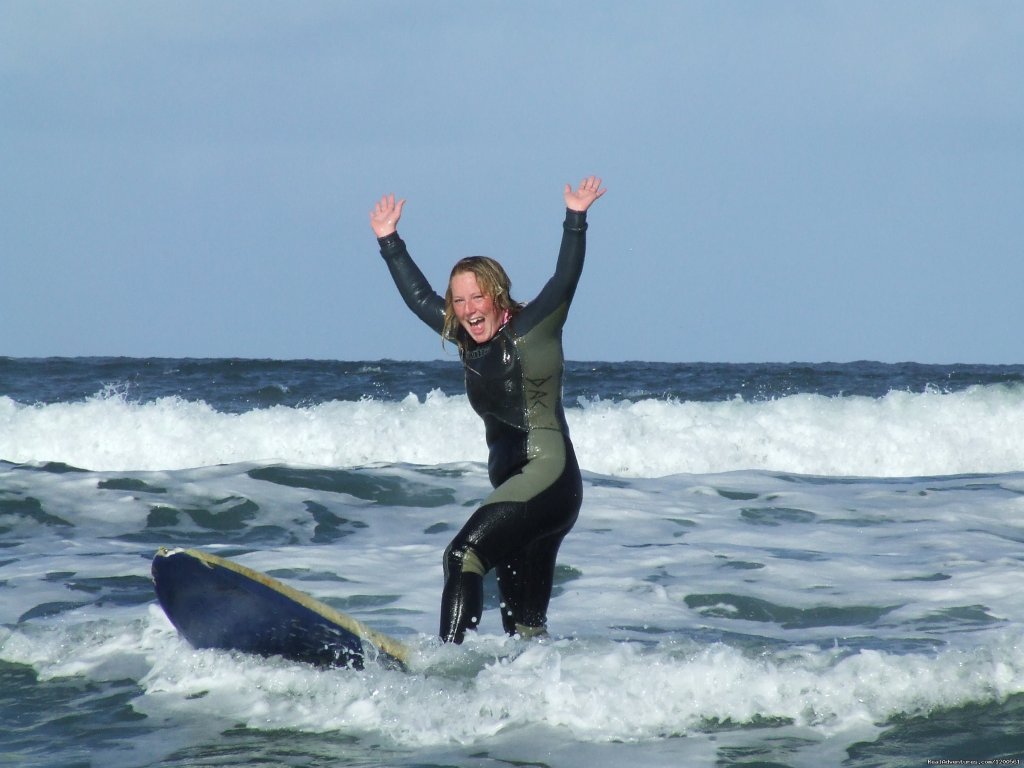 Abbey, Ireland Summer Camps & Programs
Ideal for those looking for a cultural experience in Ireland, with surfing & outdoor sports qualifications. 12 weeks Spring & Fall each year. USA and Irish students.
2/5 Stars --
From $4200 / trip
Activity/Tour

This is a program designed for students or adults who want to take a break and explore culture - but be productive, get some qualifications, meet other students and adults, and have a good time! We do a Fall and Spring Program of 12 weeks, and we train you to become a surf & outdoor sports instructor. You meet with other Irish and overseas people, ages 18-45, and you become part of the team at Donegal Adventure Centre, which is Ireland's largest outdoor education centre. You live in the small surf-town of Bundoran, Ireland, which is full of music, character and culture, and has wonderful access to the stunning scenery and history of Ireland.

Typical Day

Some people do this for the surfing and outdoor activities- some do it so they can live in Ireland like a local, and become immersed in a small, lovely Irish community. Whatever the reasons, you are made welcome. It will help if you like sports, as the mornings are about improving your skills as an outdoor instructor. But no one forces you - and if you'd prefer, for example, to photograph the other instructors, or do something different, that's OK. But mostly, you will swim, surf, climb, lifeguard, and get the world-recognised qualifications of Surf Lifeguard by the end of the 12 weeks. You will also participate in the work that goes on in Donegal Adventure Centre and work with youth and adult groups. You will become part of the community and the staff, and the town. There is a very lively social life- lots of pubs, live music, - and there is excellent access to Dublin & Galway, and many places of interest in Ireland.

Map & Directions

Adventure Ireland Campus, Abbey, Ireland

Points of Interest

Gap year / Semester travel in Ireland

Ireland

Surfing Program

Bundoran, Co. Donegal, Ireland

Temple Bar

Dublin, Co. Cathair Átha Cliath, Ireland

Nearby Attractions and Services

| Distance | Description |
| --- | --- |
| 5 minutes walk | Tullan Beach |
| 25 minute bus | Donegal Castle & Heritage Town |
| 2.5 hours bus | Galway City & Galway Bay |
| 3.5 hours bus | Dublin City & Airport to Europe |
| 10 minutes bus | Ballyshannon Heritage Town |
| 2.5 hours bus | Belfast City |
| 2 minutes walk | Restaurants, Irish pubs & cinema |
| 2 minutes walk | 'The Peak' famous surf break |

Rates & Availability

Our programs are generally 12 weeks long, and we have Fall (Sept-Dec) and Spring (Jan-Mar) terms. We are also open to providing internships and shorter or more flexible programs, depending on requirements. Please email us and tell us what you need.

Our 12 week programs are approx 3000 euro including accommodation and tuition - contact us for information re discounts and special offers,

*Please

contact advertiser

for rates & availability for your travel dates.