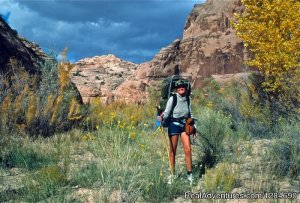 Starting at
USD $800.00
per trip
Big Wild Adventures
Emigrant, Montana | Hiking & Trekking
Big Wild Adventures - Yellowstone backpacking trips, Missouri River canoeing, and guided tours in Washington's Olympic National Park, Colorado Rockies, Montana, Wyoming, and others including the wilderness of the American Southwest land and Utah.


Starting at USD $800.00 per trip
Availability & Reservations

Big Wild Adventures - Starting at USD $800.00 per trip
Active Adventure

Big Wild Adventures offers hiking, backpacking, canoeing trips in virtually any remote and wild corner of North America. Whether it is for nature study, wildlife photography, fishing, family trips, scrambling to high summits, wilderness survival, navigation, relaxation, or rigorous expedition, Big Wild Adventures can provide the ultimate backpacking adventure. Among the most popular packages are Yellowstone backpacking trips, Missouri River canoeing, and guided tours in Washington's Olympic National Park, Colorado Rockies, Montana, Wyoming, and others including the wilderness of the American Southwest land.

The Utah's Slickrock Canyon Country is a colorful region of deep red-walled canyons offering unique geologic features including high and wide-open mesas of sprawling "slickrock" sandstone, streams with willow and cottonwood, as well as slot canyons, ancient Indian ruins, sandstone domes, sand dunes, and arches. The Canyon Country wilderness itself ranges from the big wilds of Canyonlands National Park, the Escalante Canyons, and the more rugged and remote trips at the Utah Grand Staircase backcountry of the Grand Staircase-Escalante National Monument. We also offer backpacking trip package to Utah.

Anyone who is physically fit enough for the trip can sign on. Many of our clients book scheduled trips as individuals, but we also get plenty of couples, small groups of friends or relatives, and any mix of these assemblages that you can imagine. Just be sure that you're up for a great wilderness experience! No Prior experience is necessary, but you must be in good enough physical condition for your trips' level of difficulty. A reasonably fit adult who is not overweight and who doesn't smoke, and who gets some cardio-vascular exercise on a regular basis can usually handle and enjoy most of our trips. However, the more strenuous backpack trips do require a higher level of fitness. All of our trips are rated easy, moderately easy, moderate, fairly strenuous or strenuous.

We conduct a comprehensive pre-trip orientation and safety meeting at our trip base motel the evening prior to the trip. We'll make sure your pack is properly adjusted for maximum comfort. We'll hand out food and equipment and will also help you to properly pack your gear.



Our trip rating:

Easy: Because of the very nature of backpacking, "easy" trips are the exception, not the rule. Nonetheless, we usually have one or two on the schedule, and we sometimes run specially designed easy Custom or Family backpack or canoe trips that are characterized by low mileages with very little uphill trekking with backpacks.

Moderately Easy: The longest backpacking day would cover no more than about 6 miles, and the largest daily elevation gain with a backpack would be about 1000 feet of elevation. There is plenty of leisure time and the pace is relaxed.

Moderate: There might be one 8 or 9 mile day, and one day of roughly 1500 feet of elevation gain. Typical days would cover about 6-7 miles. Many of our Yellowstone backpacking trips are moderate simply because the terrain is rather gentle.

Fairly Strenuous: On these treks there may be one or two elevation gains of 2000 feet or a bit more, and a day or two of breaking the 10-mile mark is possible, depending upon the trip. Some off trail hiking is likely. Although we still usually have leisure and a layover, expect some steeper terrain and longer days.

Strenuous: You'd best be in top shape for these! You should be prepared for one or two days of roughly 2500 to 3000 feet of elevation gain, a day or two of 10 to 12 miles, and the guide will have no qualms about including some off-trail sections in steep perhaps rocky terrain.
Typical Day

You wake up to a beautiful mountain sunrise. Coffee is on the campfire and in a few minutes the guide serves big portions of hot whole-grain cereal with dried blueberries. After breakfast we pack up our gear and hit the trail. The pace is leisurely enough for folks to look at plants and animals, listen to bird-song and simply enjoy the intense natural beauty around us.

We rarely go for much more than an hour or so without a short break, and after about 3 miles we stop for our traditional mid-morning snack of trail mix and a candy or power bar. Onward. We gradually gain elevation and break out of the woods into a series of big flower-strewn subalpine meadows with snow-flecked peaks rising above. Along the way, we flush a mule deer buck and spot a moose along the meandering stream.

Absaroka BackpackersAround noon, we find a great lunch spot next to a stream in the shade of a spruce grove. We eat bagels, cream cheese, salmon and dried fruit, and after a relaxing post-lunch siesta, we continue up to the pass, where views of the surrounding mountain wilderness are spectacular. Atop the pass, we take a long "photo-op" break, and some members of the group take a short walk to the nearby summit just above the pass. But clouds are building, and it's time to cover the final 3 miles to camp.

yellowstone-backpackingWhich we do in alpine style, along an open ridge with big awesome views. We then head down into the forest to our lovely camp along a clear icy stream next to a lush meadow. The guide strings up a tarp as folks set up tents and collect firewood, stacking the wood under the tarp as cumulonimbus clouds rumble. It's still a bit early for dinner when the sky opens up with rain, wind, thunder and lightening, but after about 20 minutes, the clouds suddenly part and the sun breaks through with great shafts of light. In the late afternoon sunshine, a couple of hikers get horizontal for some serious pre-dinner R&R!

Roaring fire. Dinner is a big pot of organic macaroni with lots of cheese plus fresh red bell peppers, carrots and garlic. After dinner we have cookies for desert and the guide heats up a pot of water for hot chocolate or tea or coffee. We hang the food up in a tree to keep the bears away. Red alpenglow lights up the peaks. We spot a small herd of elk on the ridge leading up to the highest summit, and we enjoy the evening ambiance of a warm fire in the cool mountain air. There's good conversation and a good end to another fine mountain day. Before long, the Milky Way highlights an incredibly brightly star-lit night, and one by one, folks retire to their tents and warm sleeping bags to sleep deeply, and awaken to yet another fine day in the big wilds.
Map & Directions

Points of Interest

Big Wild Adventures

222 Tom Miner Creek Road, Emigrant, Montana
Age range, type of group

On Custom & Family Trips, it's your private experience, so it's up to you and your group. For some scheduled trips, there is a 10 person limit including guides; other routes have total group size limits that range from 5-8. Typically, expect 4-7 people including staff. In our home region of Montana and Wyoming, including Yellowstone backpacking, we will run a trip even if just one person signs up - which is rare, but it occasionally happens. Once we confirm that you are booked on the trip, we will not cancel your vacation plans!

For scheduled trips we have a somewhat flexible minimum age of 14. We make exceptions to that age rule when we are convinced that the young person can successfully do the trip and that she or he wants to do it. Other than that we have no minimum or maximum age requirement. Over the years we've taken folks from 6 to 76 out into the wilds! For Custom and Family Trips, each individual, group or family has its own unique set of circumstances, including age, which we are happy to discuss at any time.
Sleeping and meals

The trip price includes food and cooking gear plus all the cooking and food preparation, equipment (backpack/raincover & daypack, sleeping bag and pad, tent, cup/bowl/spoon), transportation from town to and from trailheads, all trip planning, all permits & fees/taxes, plus a Big Wild professional guide/naturalist and on some trips a Big Wild assistant guide, too.We supply plenty of energy bars, trail mix, nuts, dried fruit etc.

What if I bring my own gear? If you bring all of the items listed above in parenthesis, you get a $250 discount off the list price of the trip.

Note:
The trip price doesn't include pre-trip and post-trip motel accommodations. It is up to you to make reservations at the motel that we recommend for each trip, and sooner is better than later. Be sure to tell them that you are with the Big Wild Adventures group.
Advertiser's Info

Emigrant, Montana Hiking & Trekking


Starting at

USD $800.00

per trip

Big Wild Adventures Jennifer Casey Reservations

Listing # RA-1284690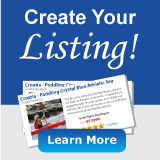 Add Your Travel Services and Accommodations
Add a multi-page listing promoting your accommodations, tours or travel services to customers on our network of travel sites. Your listing page includes an interactive map, availability calendar, reviews, photo-gallery and more.
Create Your Listing
Also of Interest Near
Emigrant, Montana
Similar Nearby Listings (See All)
Featured Adventures Nearby (See All)
Featured Accommodations Nearby (See All)