Starting at
USD $1,750.00
per trip pp
Kilimanjaro climb from $1196 by local operator
Moshi, Tanzania | Hiking & Trekking
Devoted guides, porters and cooks - a great team to help you on your way


Starting at USD $1,750.00 per trip pp
Availability & Reservations

Kilimanjaro climb from $1196 by local operator - Starting at USD $1,750.00 per trip pp
More Travel & Vacation Ideas in Tanzania
Active Adventure

The Lemosho Route is relatively new. It starts on the Western side of Mount Kilimanjaro at the Londorossi Gate and was introduced as an alternative to the Shira Route which begins at a higher, more challenging altitude.

The Londorossi Gate is a fair drive from the town of Moshi, and considerably further from Arusha. At the gate you will register with the authorities before being driven a further 12km to the starting point.

The western side of Kilimanjaro is still very wild and you may get lucky and spot large antelope, buffalo and maybe even elephant.

On day three the Lemosho Route joins the Machame Route at Lava Tower and down towards Barranco Valley via the Southern Circuit . As with the Machame Route, Lemosho trekkers need to transverse the Barranco Wall and then summit from Barafu Camp.
Typical Day

Day 1 - Londorossi Gate (2100m) - Forest camp (2750m)
Distance: 6 km
Hiking Time:3-4 hours
Habitat: Rain Forest
After eating breakfast at your hotel, your guide will brief you on the day. You wil drive from Moshi town to Londorossi Park Gate (2100m). In the village near Londorossi where you will complete entry formalities. Then drive to the Lemosho trailhead (another hour to reach the trailhead). Upon arrival at trailhead, we eat lunch, then commence through undisturbed forest which winds to the first camp site.

Day 2 - Forest Camp (2750m) - Shira 1 Camp (3540m)
Hiking time: 5.5 hours
Habitat: Moorland
Distance: 8 km
We continue on the trail leading out of the forest and into a savannah of tall grasses, heather, and volcanic rock draped with lichen beards. As we ascend through the lush rolling hills and cross several streams, we reach the Shira Ridge before dropping gently down to Shira 1 camp. The view of Kibo from across the plateau is amazing.

Day 3 - Shira 1 (3540m) - Shira 2 (3840m)- Moir Hut (4114
Hiking time: 5-7 hours
Distance: Approximately 15 kilometers
Habitat: moorland
This spectacular camp we will be going to today is located beneath the Northern Ice Fields of Kilimanjaro. It is a gentle walk east toward Kibo's glaciered peak, across the plateau which leads to Shira 2 camp on moorland meadows by a stream. Then we continue to Moir Hut, a little used site on the base of Lent Hills. A variety of walks are available on Lent Hills making this an excellent acclimatization opportunity. Shira is one of the highest plateaus on earth.

Day 4 - Moir Hut ( 4114)- Lava Tower ( 4600)-Barranco Camp (3950m)
Hiking time: 7 hours
Distance: Approximately 7 kilometers
Habitat: Semi Desert
From Moir hut, we continue to the east up a ridge, passing the junction towards the peak of Kibo. As we continue, our direction changes to the South East towards the Lava Tower, called the "Shark's Tooth." Shortly after the tower, we come to the second junction which brings us up to the Arrow Glacier at an altitude of 16,000ft. We now continue down to the Barranco Hut at an altitude of 13,000ft. Here we rest, enjoy dinner, and overnight. Although you end the day at the same elevation as when you started, this day is very important for acclimatization and will help your body prepare for summit day.

Day 5 - Barranco Camp (3950m) - Karanga Camp (4235m)
Hiking time: 4-5 hours
Distance: Approximately 5 kilometers
Habitat: Alpine desert
This is a short hiking day meant for acclimatization. After an early morning breakfast, it is now time to conquer the Great Barranco Wall! Although it may look intimating at first glance, hikers state that this Class 2 hike is usually much easier than they anticipated. At the top of the Wall, you will have a view of Heim Glacier and will be above the clouds. The trail then winds up and down in the Karanga Valley. You will spend the night at Karanga Camp (3950m) and enjoy dinner and washing at the site.

Day 6 - Karanga Camp (4235m) - Barafu Hut (4600)
Hiking time: 3-4 hours
Distance: Approximately 4 kilometers
Habitat: Alpine desert

After breakfast, you will begin your ascent. The trail intersects with the Mweka Route, which is the trail used to descend on the final two days. As you continue hiking for an hour, you will reach Barafu Hut. This is the last water stop for the porters because there is no accessible water at Barafu Camp (4550m). The word "barafu" in Swahili means "ice" and this camp is located on a rocky, exposed ridge. Tents will be exposed to wind and rocks so it is important for hikers to familiarize themselves with the campsite before dark. An early dinner will be served so hikers can rest before attempting the summit the same night. Your guide will brief you in detail on how to prepare for summit night. Get to sleep by 19:00!

Day 7 - summit attempt Barafu Camp (4600m) - Uhuru Peak (5895m) - Mweka (3100m)
Hiking time: 8 hours to reach Uhuru Peak, 7-8 hours to descend to Mweka
Distance: Approximately 7 kilometers ascent and 23 kilometers descent
Habitat: Stone scree and ice-capped summit
Your guide will wake you around 23:30 for tea and biscuits. You will then begin your summit attempt. The route heads northwest and you will ascend over stone scree. During the ascent, many hikers feel that this is the most mentally and physically challenging part of the climb. In about 6 hours, you will reach Stella Point (5685m), located on the crater rim. After enjoying the magnificent sunrise, you will continue ascending for about 2 hours on a snow-covered trail to Uhuru Peak (5895m). Reaching the summit of Mt. Kilimanjaro is a lifetime accomplishment! You will be able to spend a short time on the summit taking photographs and drinking tea before the descent to Barafu begins. The hike down to Barafu Camp takes about 3 hours.
At camp, you will rest and enjoy a hot lunch in the sun. After eating, you will continue descending down to Mweka Hut (3100m). The Mweka Trail will lead you through the scree and rocks to the moorland and eventually into the rain forest. Mweka Camp (3100m) is located in the upper rain forest, so fog and rain should be expected. You will have a dinner, wash, and rest soundly at camp.

Day 8 - Mweka Camp (3100m) - Mweka Gate (1980m)
Hiking time: 3 hours
Distance: Approximately 15 kilometers
Habitat: Forest
Following a well-deserved breakfast, your staff will have a big celebration full of dancing and singing. It is here on the mountain that you will present your tips to the guide, assistant guides, chef(s), and porters. After celebrating, you will descend for three hours back to Mweka Gate. The National Park requires all hikers to sign their names to receive certificates of completion. Hikers who reached Stella Point (5685m) receive green certificates and hikers who reached Uhuru Peak (5895m) receive gold certificates. After receiving certificates, hikers will descend into the Mweka village for 1 hour (3 kilometers). You will be served a hot lunch then you will drive back to Moshi for long overdue showers and more celebrations.
Map & Directions

Points of Interest

Mt.Kilimanjaro climb LEMOSHO ROUTE (KILISA TOURS)

Kengeleudongo street, Kilimanjaro, Tanzania
Age range, type of group

We offer this service to both youth and Adult,to all type of Family, all type of groups,Sinle and Solo traveler
Sleeping and meals

We provides good tent size 4 to 2 person, quality and enough food on the Mountain
Other Information

INCLUDED IN THE PRICE PACKAGE

• 2 Night of accommodation, a day before trek and a day after trek

. Portable toilet

• Transportation to and from your selected route
• Arrival and departure transfers

• Quality, Waterproof, four-season private mountain sleeping tent

• Quality Mess tents with table and chairs

• Professional, experienced, mountain guides:
• All Tanzanian National Park Fees
• Government Climbing Taxes
• Climbing permits
• All hot Meals prepared by our cook while on Mountain
• Guides, Porters Cook Salaries
• Fair and ethical treatment of Porters
• Enough porters to carry your luggage
• Safety Equipment:
o Emergency Oxygen
o Pulse Oximeter
• Hot drinks at every meal
• Emergency rescue fees
• Personal Summit Certificate signed by the National Park and your Guide
Advertiser's Info

Abswai Mohamedi Idd

We are well organized for Mount Kilimanjaro Climbing and Wildlife Safari in Northern Circuit,Western circuit and South of Tanzania and beach Holidays in Zanzibar and Dar-es-salaam

...

View Full Profile

Moshi, Tanzania Hiking & Trekking


Starting at

USD $1,750.00

per trip pp

Kilimanjaro climb from $1196 by local operator

Abswai Mohamedi Idd

Kilisa Tours & Safaris

Kengeleudongo street

Moshi, Kilimanjaro Region,

Tanzania

Reservations

Listing # RA-1285932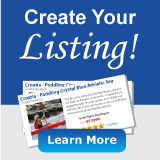 Add Your Travel Services and Accommodations
Add a multi-page listing promoting your accommodations, tours or travel services to customers on our network of travel sites. Your listing page includes an interactive map, availability calendar, reviews, photo-gallery and more.
Create Your Listing
Also of Interest Near
Moshi, Tanzania
Similar Listings (See All)
Featured Adventures (See All)
Featured Accommodations (See All)