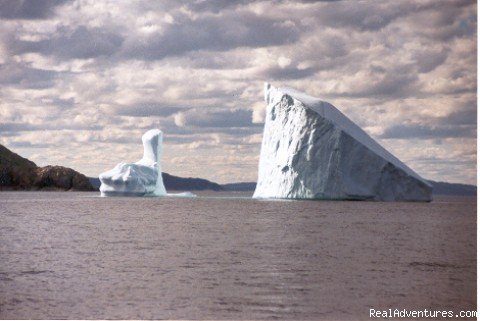 Happy Valley, Labrador Eco Tours
NTC organizes trips into the remote wilderness of Labrador, Ontario, BC, Yukon and Alaska. We will bring rolling tundra, spectacular coastal fjords, temperate rainforets and rugged alpine terrain to life. Hike, trek or seakayak from 6-24 days.
5/5 Stars --
From $750 / trip
Activity/Tour

Our 16-22 day expeditions will take you along the north coast of rugged Labrador. One expedition takes you from a tent basecamp on dayhikes through fiordlands, tundra and taiga whereas a trekking traverses the Torngat Mountains into quebec and back.

We require no experience for the dayhikin expedition but do require previous trekking experience for the backpacking trip.

Please contact us for extensive information on each trip.

Typical Day

Weather permitting we start by 0930 on a dayhike through coastal fiordlands, gaining some elevation to look out over the ocean, fiords and alpine tundra. We devote time to observe and your leaders will take time to explain the ecological significance of the area. we return in late afternoon and have some time to ourselves while we prepare the evening meal.

At night, under stars or northern lights we go over tomorrow's programme.

Map & Directions

Box 612, Happy Valley, Labrador A0P 1E0

Points of Interest

Nature Trek Canada

Box 612, Happy Valley, Labrador

Rates & Availability

Labrador Coast Expedition (16 days from Goose Bay $Can 3550), 22 days from Amsterdam/London ($Can 4500)

Torngat Mountain Expedition (17 days from Goose Bay ($Can 4750), 22 days from Amsterdam/London ($Can 5500)

Prices are all in (taxes included)

*Please

contact advertiser

for rates & availability for your travel dates.