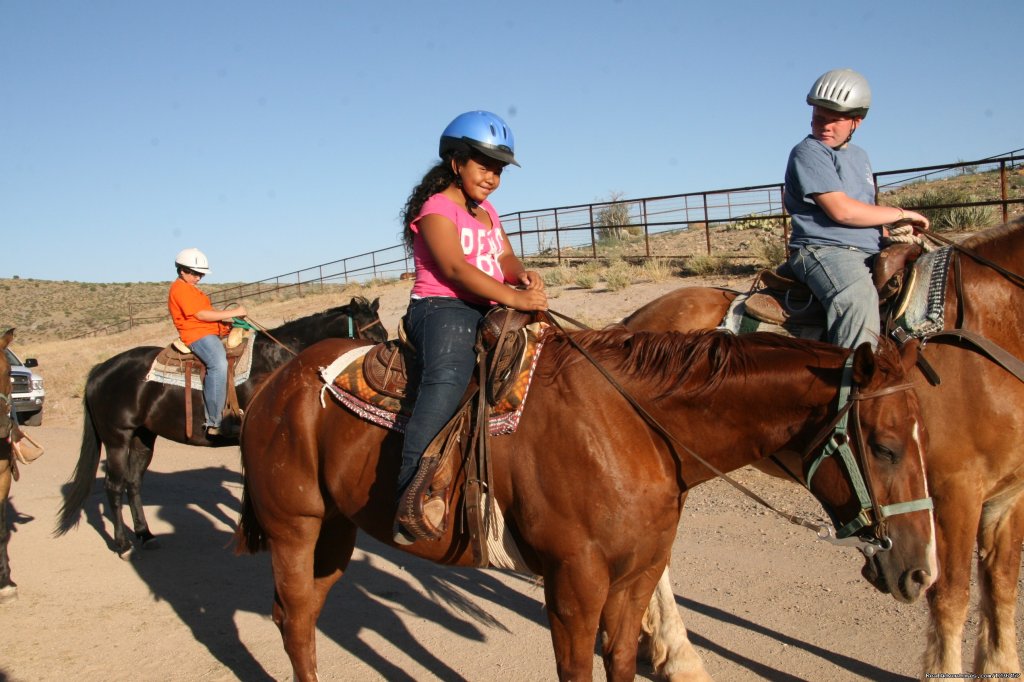 Mayer, Arizona Summer Camps & Programs
Weight reducing camp located in Mayer, AZ (one hour north of Phoenix). Great weight losses, portion controlled meals, nutrition and cooking classes. Family run since 1968. Cheerful program, beautiful grounds, extensive activities, horseback riding.
4.2/5 Stars --
From $1200 / week
Activity/Tour

Horsemanship programs on 25,000 acres for novice and more experienced riders. Founded in New York in 1968, we're family run and keep the focus on fun so kids lose weight immersed in our super list of activities. We have delicious kid-tested, physician-approved menus with nutrition and cooking classes to support keeping the weight off. Our experienced counselors and certified instructors make the program safe and successful. Horsemanship, Weight-training & Fitness, Arts & Crafts, Pool, Computers & Video Games, Paintball, Woodworking, DJ Parties, Excursions & Trips, Movie Nights, and much, much more!

Typical Day

Camp Shane AZ offers 6 periods daily, filled with a well rounded and fun filled balance of activities. We offer everything from basketball to paintball, from archery to baseball, swimming, hiking, crafts, theater, riding, fitness, and so much more. A child will never be bored at Shane and will take home real, usable skills. The excitement continues into the evening with unforgettable activities like pool parties, and theatrical performances.

Map & Directions

1000 Orme Road, Mayer, Arizona 86333

Points of Interest

Shane Weight Loss Camp Arizona

1000 Orme Road, Mayer, Arizona

Rates & Availability

Call for more information.

*Please

contact advertiser

for rates & availability for your travel dates.